CHATIME opens its 47th store in SM Cabanatuan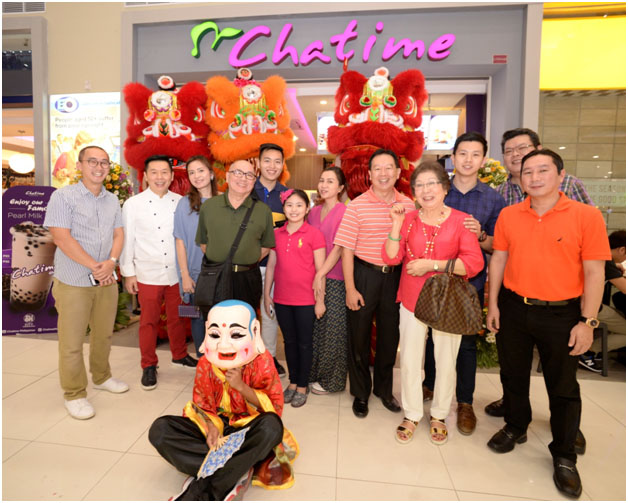 CHATIME has arrived in Cabanatuan City, Nueva Ecija at  the Ground Floor of the SM mall. The well-known milk tea brand, opened its Cabanatuan store with a festive and auspicious dragon and lion dance followed by the cutting of a ceremonial ribbon led by Chatime president Johnlu Koa.
As a special treat to its customers in Cabanatuan, Chatime offers the Bistrobox Pizza slice, which is available a la carte at P150 per order, with Three-Cheese, All Meat, Pepperoni, Margherita, and Mushroom as pizza choices. It also offers a special dine-in package, Pizza Buddy Meal, which is made up of a 10-inch Pizza plus two Fruit Teas at P270, for dine-in only. Upgrade to a Large drink for an additional P20 only.The new store is Chatime's 47th branch nationwide and, like its other branches, aims to serve quality milk teas and delicious snacks and sandwiches to tea lovers in Cabanatuan and neighboring communities.
Photo shows from left: Chatime managing director Michael Koa, president Johnlu Koa, board director Marilou Koa, Johnwayne Koa, Jonard Koa, Julia May Koa, operations director Liza Koa, Johnip Cua, Mrs. Cristina Koa, finance director Christopher Cua, board director Johnyan Koa and Kenneth Chua.