The French Baker Opens New Branch in SM Cabanatuan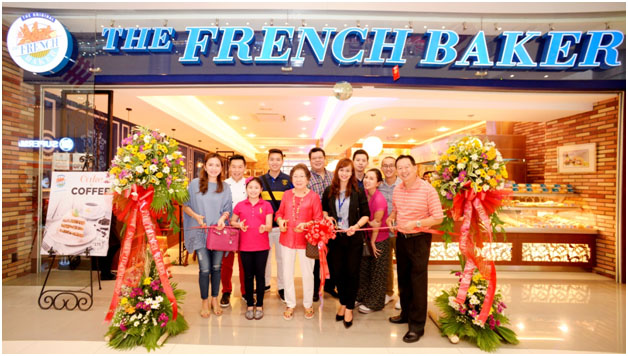 THE French Baker has invaded Cabanatuan City, Nueva Ecija, with the opening of its new branch at SM Cabanatuan recently.
Located on the Ground Floor of the mall, The French Baker, which is the country's pioneer in the French bakery concept, formally opened its new branch on the Ground floor of  SM mall, with a ribbon-cutting ceremony led by The French Baker founder and chief executive officer Johnlu Koa.
It will be a different dining experience for SM Cabanatuan shoppers as The French Baker store offers new products, such as Sizzling Chicken Galantina (P265), which is chicken roulade stuffed with chorizo and pork and served on a sizzling plate with rice and buttered vegetable siding; and Family Platter (P875), a sumptuous platter made up of 7 pieces of Herbes de Provence Fried Chicken in a basket, Spaghetti Bolognaise with garlic bread slices, annatto rice platter, corn and potato salad, cake slices and Citrus Brewed Iced Tea in a carafe, for a satisfying meal that's good for 3 to 4 persons.
At The French Baker opening and ribbon-cutting rites are, from left: Euromode managing director Marilou Koa, The French Baker founder and CEO Johnlu Koa, their daughter Julia May Koa, Jonard Koa, Mrs. Cristina Koa, The French Baker's board of directors Johnyan Koa, SM Cabanatuan assistant mall manager Carolyn Del Rosario, Christopher Cua, Liza Koa, Michael Koa, and The French Baker's board director Johnip Cua.
Hits: 134