Enjoy an exciting coconut-flavored treat with Fun-O Cococreme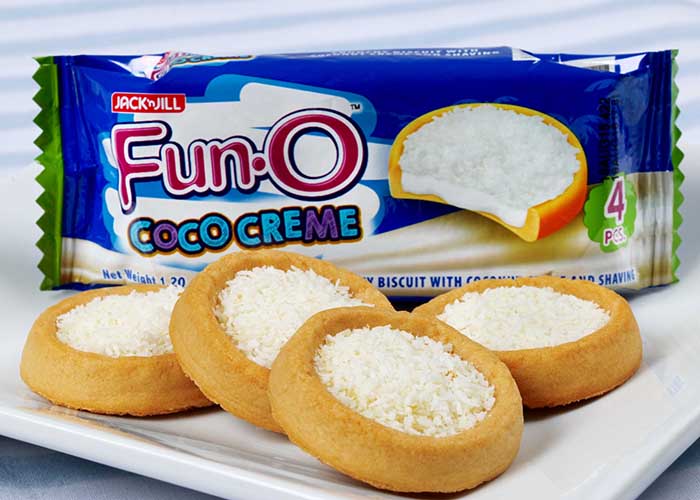 Enjoy the delicious combination of sweet coconut and crunchy biscuit with Jack 'n Jill's newest product, Fun-O Cococreme.
The Fun-O Cococreme sandwich cookie oozes with rich coconut filling, topped with coconut shavings, to give biscuit lovers more reasons to crave for this crunchy treat. This delightful, sweet surprise is the perfect everyday snack that kids and the young at heart will surely enjoy.
Perfect as baon of the kids, meryenda with friends or midnight snack with the family, Fun-O Cococreme, along with Fun-O Chunks Chocolate and Fun-O Chunks Coconut, are delightful treats that can get one thrilled and hooked.
Fun-O Cococreme is available in packs of four, for only P5.40 (SRP). Grab this new biscuit from Jack 'n Jill at leading supermarkets, groceries and convenience stores nationwide.
Hits: 54