Love blooms in exquisitely prepared Valentine's dinners and other sweet treats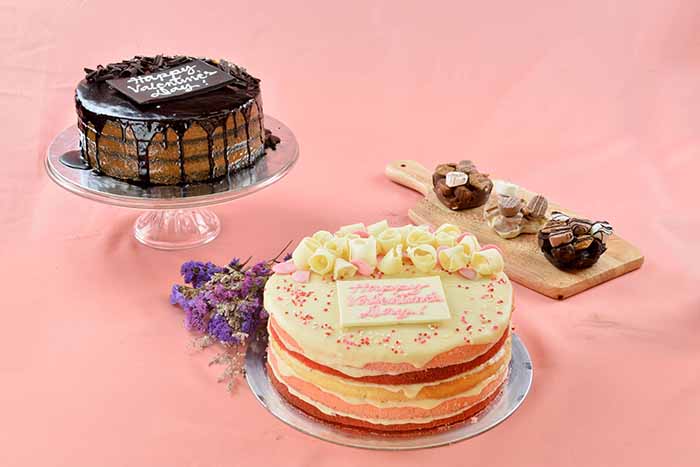 Flowers rule in your month of love as Epicurious, the deli restaurant cum gourmet lifestyle and culinary emporium prepares a lavish romantic feast for you and your significant other!
Appreciate and celebrate the scents and tastes of the Valentine season through Epicurious' exquisitely prepared dinner setups, all prepared from the freshest ingredients and made more special with highlights of floral elements to give your moment a fine touch.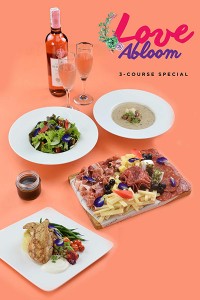 On February 12, 13 and 15, a special à la carte dining setup complete with hints of flowers will welcome diners. It comes with a choice of Cream of Mushroom or Mixed Greens with Raspberry Vinaigrette, or a generous Charcuterie Board with 2 glasses of Beringer White Zifandel, or Seared Salmon with Capers & Dill Cream or Honey Mustard Spiced Chicken with Yogurt Cream and Heart S'mores.
For the whole month of February, have an appetite for romance with a Charcuterie Board, best served dine-in or dine-in-bed. Partake of the tasty morsels of salami, paté, cured meats, cheeses, dips and bread paired with your favorite table wine.
Also, for the whole month of February, Epicurious will be featuring limited edition cakes and sweets that will put a heartwarming smile on your loved ones' faces!
Feel in love forever with the mouthwatering Naked Valentine Cake! Our all-time favorite clown cake gets dressed in red, pink and white for Valentine's Day, filled and dripping with white chocolate ganache, topped with all things nice and romantic.
If you want to put a sexier tone to your Valentine dinner, then the Naked Chocolate Caramel Cake will fulfill those desires! Cravings' signature classic cake goes naked with layer upon layer of moist chocolate cake with a generous dash of caramel sauce that is definitely decadent.
Thinking of a Valentine's treat that's triple the love? The 3-inch are the perfect give for your special someone!  Delight in a variety of white, milk and dark chocolate-covered marshmallows and crackers all in one specially-crafted box.
Get to know more of these Valentine treats when you visit Epicurious' Facebook page (www.facebook.com/ epicuriousmla). Epicurious is at the basement level, East Wing of Shangri-la Plaza Mall, Mandaluyong City (5066474).
Hits: 40