Erwan shares passion for cooking with aspiring Michelin Star chef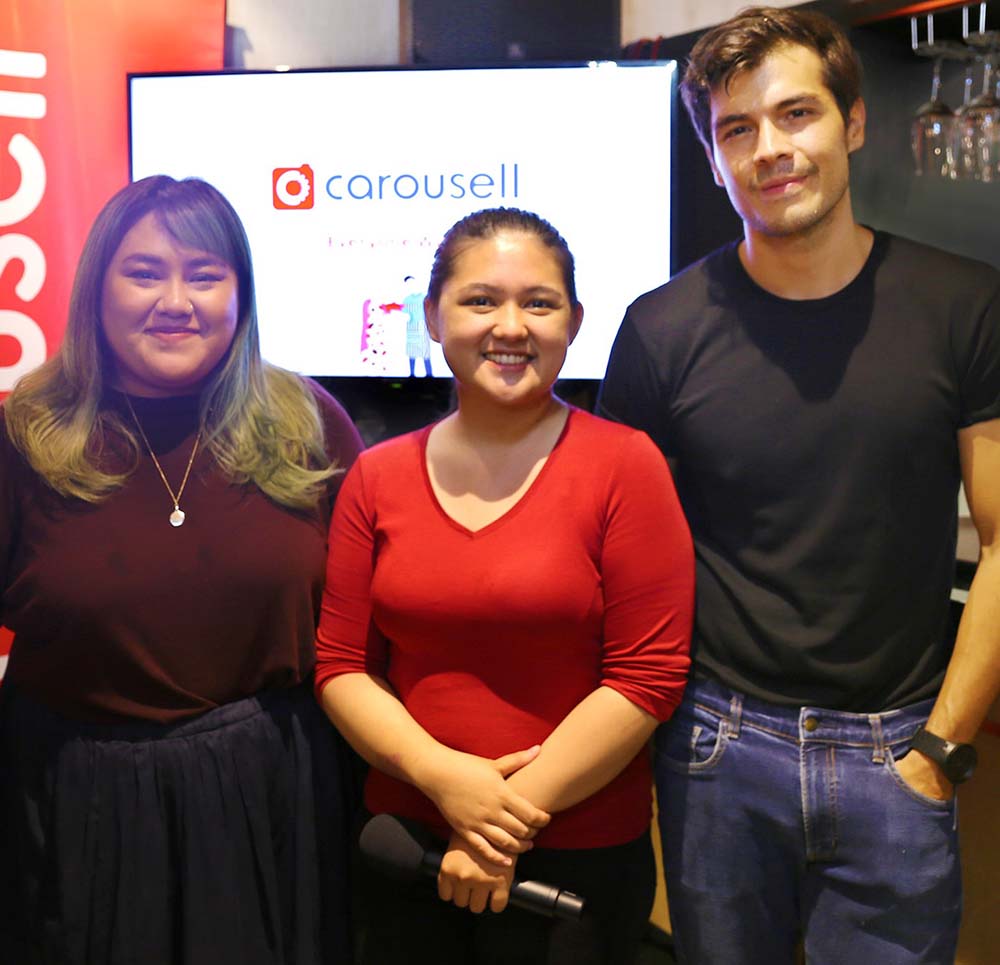 Food is one of the few things that bring people together. From bonding with loved ones over homemade dinner to meeting new people at restaurants, having someone to share the kitchen with involves shared experiences, shared knowledge, and shared memories as food constantly allows us to build connections with people, as well as create meaningful experiences.
For sustainable traveler, food, and fitness content creator Erwan Heussaff, his love for cooking good food paved the way for connecting with a fan who shares his culinary passion. It is through Carousell Philippines' Reboxing campaign that the two were able to experience new opportunities and create new possibilities.
The campaign is part of Carousell's new tagline, "Everyone Wins," which shows how winning can be as simple as both buyers and sellers getting a great deal or as meaningful as finding new connections and realizing ambitions.
"I like the concept of reboxing things that you don't really need anymore, and passing on those items to people who actually need them. For this campaign, I decided to share some of my favorite kitchen tools. Hopefully, these repurposed items will be part of someone else's journey in realizing his/her dreams," shares Erwan.
"We are glad to have Erwan onboard our Reboxing campaign. With a combined social media following of more than seven million, Erwan will enable us to entice a wider audience to join our movement for more sustainable consumerism. We hope this campaign will not only help consumers realize their dreams or get a good deal, but will also reduce environmental waste," explains Raffy Montemayor, Carousell Philippines general manager.
As part of the campaign, Erwan filled a box with his preloved cooking tools and gave it away through a consumer contest on the Carousell app. The items in the box, which were regularly used by Erwan, are tools that he believes every home cook should have. It includes a cast iron pan, a limited edition Fat Kid Inside knife, and a Fat Kid Inside apron.
The lucky winner was Nicole Jastive, a Culinary Arts student, who was chosen for her heartfelt story. "Cooking is really my passion. That's why I find that your cooking videos, as well as winning your box, will help me learn a lot more. My goal is to one day become a Michelin Star Chef," she said. As a bonus, she, along with her good friend Lizsh Cuenca, also experienced a one-on-one session with Erwan where they were given insider cooking tips on how to prepare a tender and juicy steak, as well as the cardinal rules in the kitchen that every home cook should follow.
Like Erwan, users are also encouraged to join the Reboxing movement by passing on their items to someone who may benefit from it. All they have to do is simply list their own box on the Carousell app for ₱0 with the hashtag #EveryoneWins, share it on their own social media channel, and nominate three friends by tagging them to keep the ball rolling!
To know more, download their app on Google Play Store and Apple App Store, or visit Carousell Philippines' website https://www.carousell.ph/.
Hits: 112