Cravings Group of restaurants offer month-long 'meat-free' Lent specials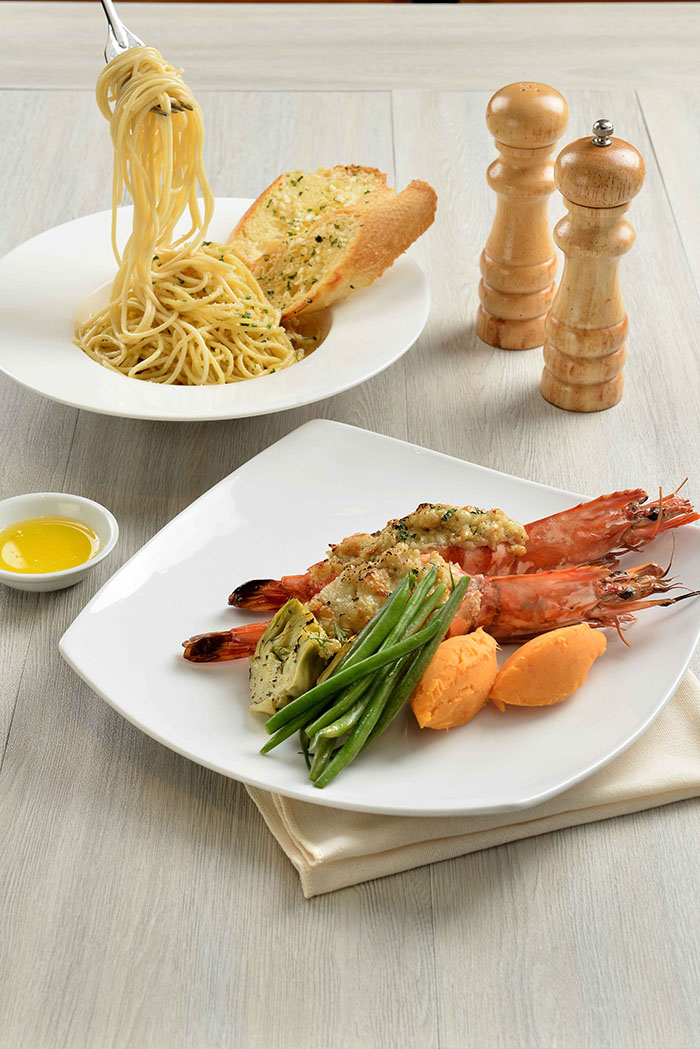 Ready for that perfect guilt-less, meat-free indulgence this Lent? For those observing the occasion, visit any Cravings Group restaurant for its "Lenten Chef's Specials," a creative menu offering heavenly seafood dish options and vegetable entrees this entire month of March. All Cravings Group restaurants -– Cravings, Lucia, C2 Classic Cuisine, B&P, The Blackboard, Epicurious, Lombardi's and Wicked — will mark the Lenten season by serving meatless options.
Bringing unique flavorful twists to traditional feast observance, the Lenten Chef's Specials offers Lent devotees and holiday revelers a tasty experience by combining the freshest seafood and in-season produce.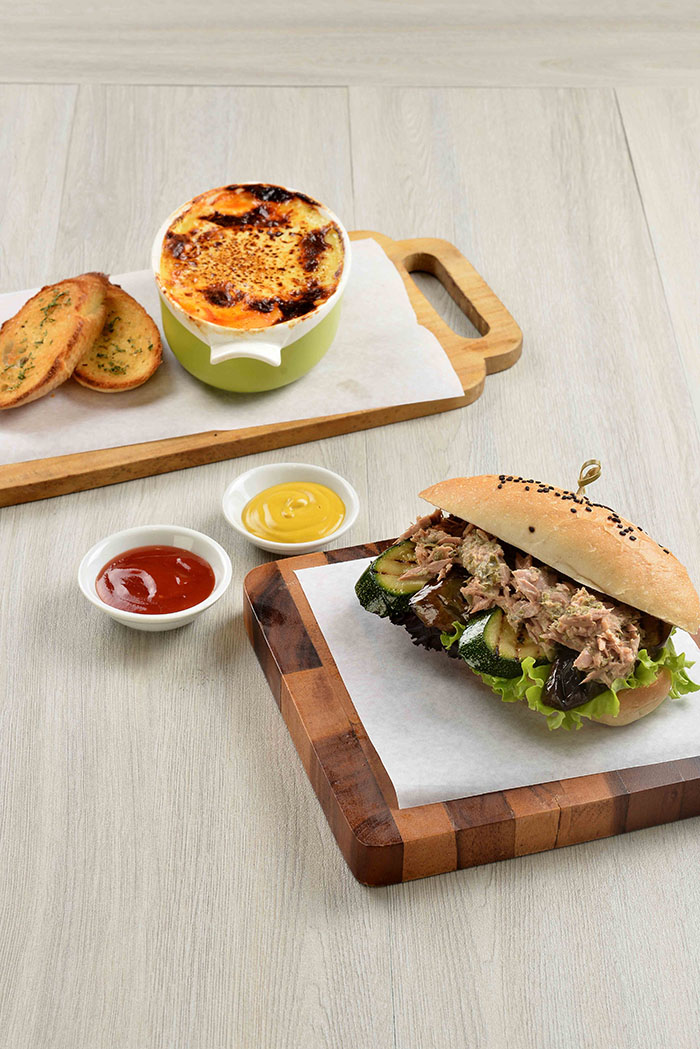 Have a soft spot for shelled seafood and fish entrees? Then grab a bite at Cravings Restaurant for a mouth-watering serving of Prawns Thermidor with Artichoke and Mushroom and Truffle Tagliatelle. For a more delightful Lenten dining experience, you may drop by at Cravings Fraser Place for these themed choices: Spicy Tuyo Spaghetti with Sun dried Tomato and Grilled St. Peter Fish Fillet with Rice Pilaf in Garlic Confit.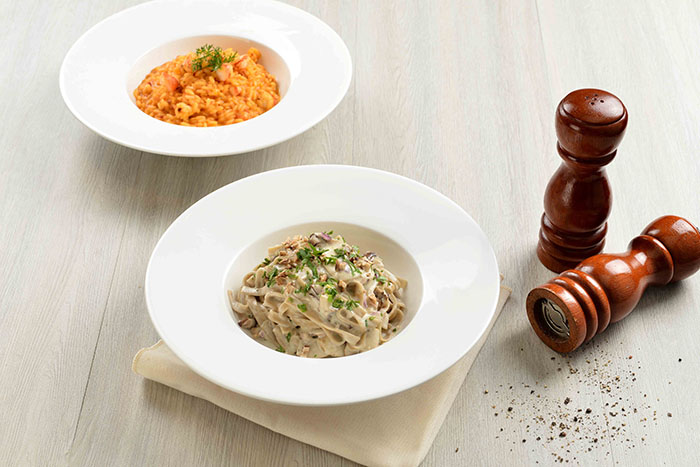 Satisfy further your Italian food cravings without scrimping on authentic flavors with these prime pasta and fish dish offerings from Lombardi's — Pasta Linguini e Gamberetti (shrimp linguini with white wine, zucchini, basil and tomatoes) and Salmon con Salsa di Limon (baked salmon in garlic and lemon sauce served with pumpkin risotto) — and Lucia Ristorante, like the Angel Hair Vongole (Clam Pasta) which is available for solo, sharing and family Plates and Dentice Alle Olive (Grilled lapu-lapu in lemon and olives wrapped in parchment paper with baked potatoes).
Whether watching their waistlines or observing the Lenten season, diners can fill their plates with meatless delicacies at B&P, like the Stir-fried Fish and Tofu and Grilled Oyster Mushroom Burger, and Wicked's Vegetarian Lasagna and Tuna and Capers Sandwich.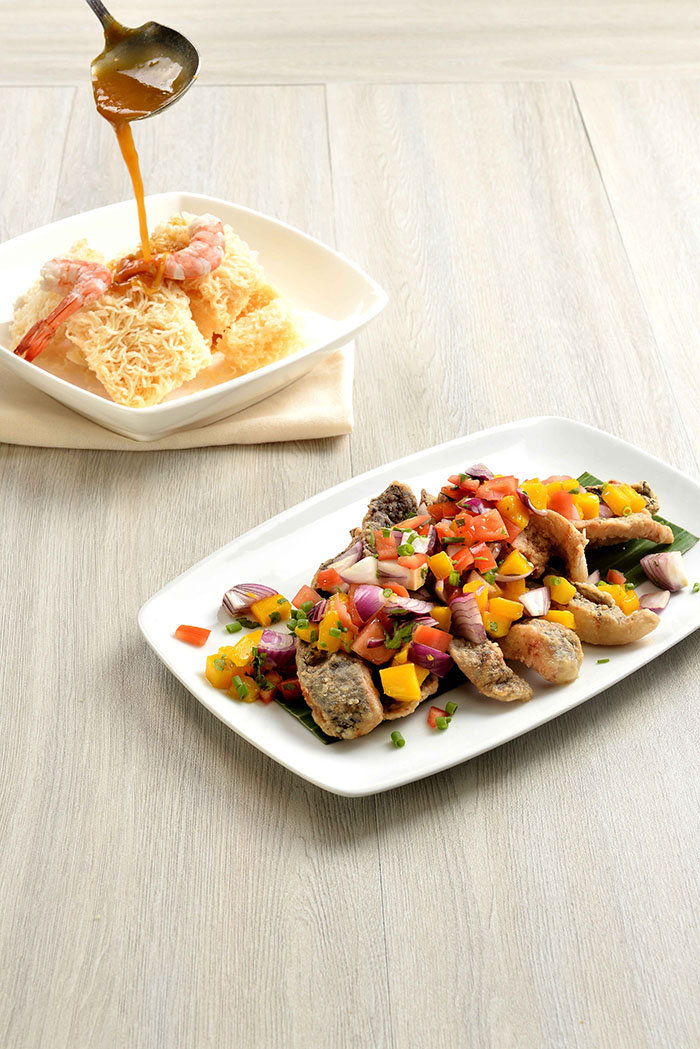 Pious gourmands can feast on these Lent-friendly lunch and dinner choices from Epicurious, starting with a guilt-free snack, the Tuna and Capers Sandwich with Grilled Zucchini and Tomatoes (served with Camote Chips and Moringga Lemonada) and Black and White Sesame Custard Prawns with Pesto for an enjoyable main dish.
For diners in search for wholesome decadence, The Blackboard offers the perfect fine-dining experience as they try out its best-sellers, namely Prawns Aligue Risotto, Almond Cobbler, Rosemary Orange Sauce and Potato Mash and Mushroom and Truffle Tagliatelle.
Lastly, for those going for a more familiar Pinoy flavor, they may pick the budget-friendly options at C2 Classic Cuisine, starting with Crispy Pancit Palabok and Tilapia with Mango Salsa.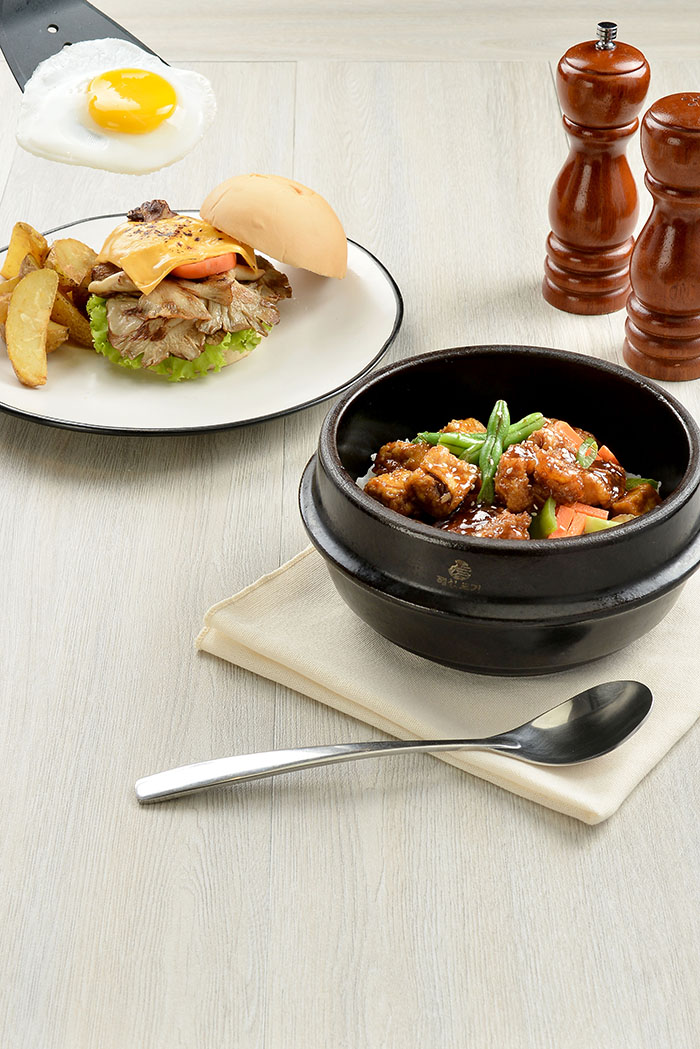 Fulfill your Lent commitment while enjoying an ocean of dish possibilities at the following restaurant locations: Cravings (Katipunan; Molito; and Fraser Place Hotel, Makati City), Lucia Ristorante (inside Hotel Celeste located at San Lorenzo Drive, Makati City), C2 Classic Cuisine outlets (Shangri-La Mall; The Lakefront Wharf, in Sucat and along Missouri Street in Greenhills), B&P outlets (Shaw Boulevard; Il Terrazzo Tomas Morato; Science Hub 3 McKinley; and Robinsons Cyberscape Alpha Ortigas), The Blackboard (5th level of The Podium Mall),  Epicurious (East Wing of Shangri-La Plaza Mall), Lombardi's (East Wing of Shangri-La Plaza Mall and Robinsons Place Magnolia) and Wicked (East Wing of Shangri-La Mall).
Hits: 36