What sets this restaurant apart is not just the food but the whole 'bubbly' experience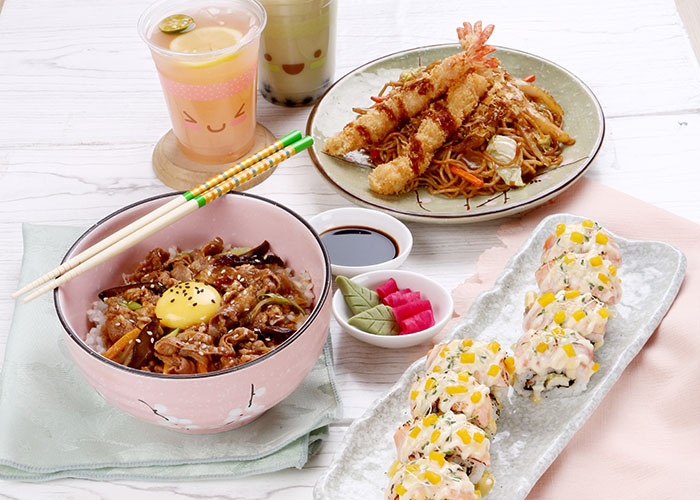 Fans of everything fun and kawaii (Japanese word for 'cute') will surely love Tokyo Bubble Tea. What sets this restaurant apart from other Japanese-themed restaurants is not only its unique takes on traditional Japanese cuisine and original fusion-style plates but also the experience of pairing your choice of happy Japanese food items with your favorite bubble tea.
"People are always delighted to know that Tokyo Bubble Tea has a menu full of yummy, comforting meals that go well with our signature drinks," says owner Reagan Tan, who, along with his team, is a master when it comes to making customers smile.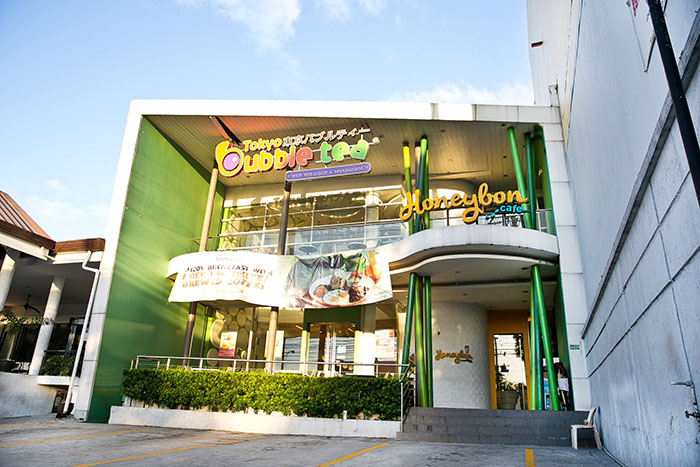 Delightful starters
Choose from a wide variety of appetizers in the TBT menu, as serving sizes are generous so dishes are perfect for sharing. One can never go wrong with timeless Japanese favorites such as Gyoza and Takoyaki. On the other hand, the Bulgogi Nachos is the perfect blend of Korean flavors and Mexican spice.
There are also healthy salad choices. Try the Japanese Caesar Salad, a different take on the classic salad. Also worth trying are the Spicy Tuna Salad and Potato Salad with Crispy Salmon Belly.
If you want something to share with your family and friends, however, then the Tokyo Tower is the perfect choice – sushi and fried sushi stacked together on a bed of delightful garden salad (lettuce, cherry tomatoes and candied walnuts with balsamic vinaigrette). It gets"higher" with a crunchy roll of salmon skin!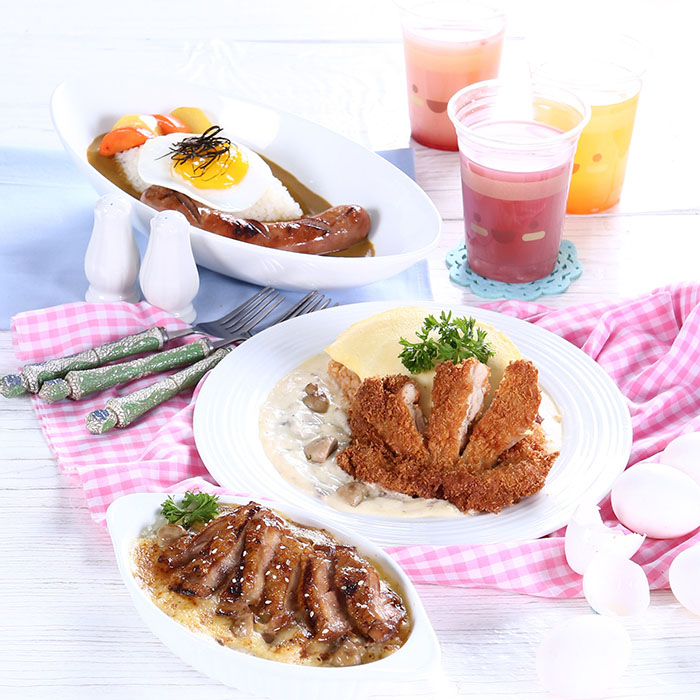 Mouthwatering main dishes
For main dishes, TBT definitely has a full menu of flavors for the hungry diner. One item you should try is the bestselling sumptuous Chicken Teriyaki Doria – savory sweet chicken cutlets in a bed of fluffy Japanese rice and baked with mozzarella cheese on top. Other dishes like the Gyutendon and Bibimbop are regular crowd drawers. These dishes are guaranteed to charm!
If craving for more dishes, the Japanese Chicken Leg or Aloha Sesame Salmon will complete the dining experience. Also, don't miss out, on the Zushi, TBT's sushi and maki rolls like the Nippon Ebi Maki – fried pawns rolled in maki with diced fresh mangoes on top, which customers keep coming back for.
Foodies will want to try TBT's burgers with a different twist. A bite of the Tokyo Aloha Burger, made with 100% beef patty and comes with a slice of pineapple and special teriyaki sauce, is the absolute experience while the Samurai Apple Burger definitely surprises with its special Japanese apple sauce and crispy potato fries.
The bottom line is that, though it may sound cliché, there's practically something for everyone at Tokyo Bubble Tea.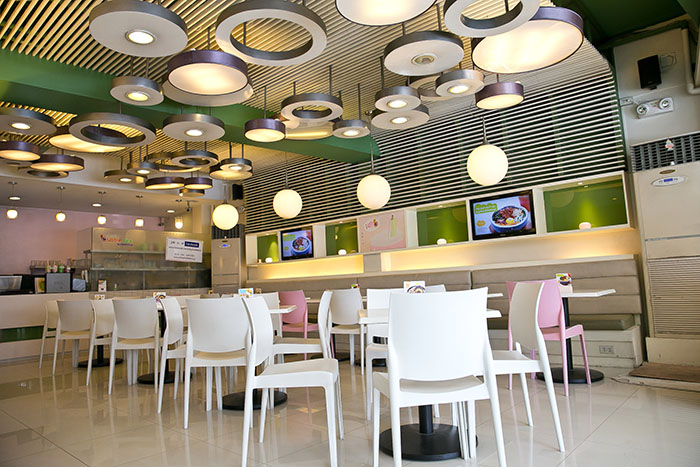 Refreshing coolers
A stay at TBT will not be complete without a try of their delicious Milk Teas and Vitamin C-infused drinks called Fruit-C. For the health-conscious, try the tummy-friendly Yocca Milk Drinks – all guaranteed to make them feel good and bubbly inside!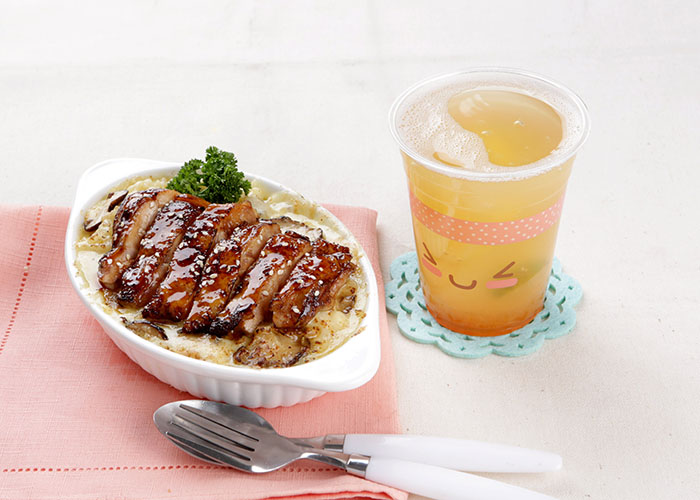 Enjoyable desserts
No meal would ever be complete without dessert – and Tokyo Bubble Tea has a whole lot of it as well, courtesy of Honeybon. There's the super fudgy Chocolate Decadence, the all-time favorite Classic Ube Cake and the golden piece of heaven called Mango Cheesecake.
Now, if traditional cakes are too plain for you, then there's Cakes in a Jar as well,which, as the name suggests, is a line of delicious cakes in a jar. What's not to love?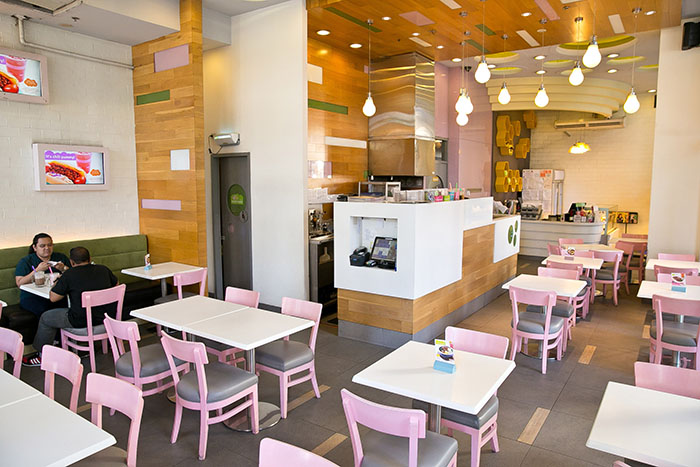 A cozy, kawaii setting
Capping one's dining experience is the cozy atmosphere that draws crowds in to stay long and feel at home. Its interiors are reminiscent of Tokyo upscale cafés but with the cheer factor set to maximum. "From the food and drinks and all the way to the interiors and staff, everything at Tokyo Bubble Tea is designed to take customers to a magical world filled with adventure, laughter and just the right amount of craziness," Reagan said.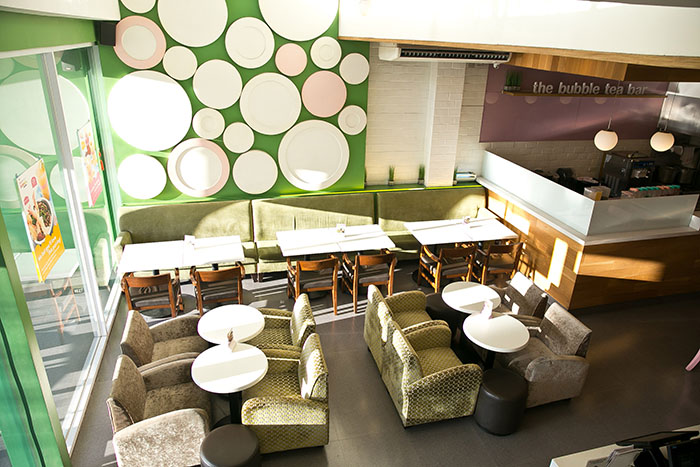 10 years and counting
It has now been a decade since Tokyo Bubble Tea first opened its doors, and it is showing no signs of slowing down anytime soon. Loyal customers always look forward to returning, bringing along their families, friends and colleagues to bond after a long day's work. As a full-service restaurant, Tokyo Bubble Tea outlets are open for events and parties where people can celebrate life's different occasions.
"When people enter our restaurants, they always feel at home and relaxed. Our interiors give out a cozy and cheerful ambience, good for sharing quality time while our staff always have a smile and offer a hand with our diners. They are more encouraged by the reasonable prices of our offerings. Truly, Tokyo Bubble Tea is a place where you can share family moments and friendships," adds Reagan, who along with his team, have found the perfect recipe for TBT's success: great food and drinks, excellent service and a unique dining experience.
Tokyo Bubble Tea has branches in Tomas Morato, Katipunan Avenue, Banawe, Bonifacio Global City, Wilson Street-Greenhills, SM Megamall, SM North Edsa, Eastwood City, Trinoma Mall, Cagayan de Oro and Bacolod City. Like and follow them on Facebook (tokyobubbletea) and Instagram (@tokyobubbletea).
Hits: 54