Guiltless gourmet offerings at Lucia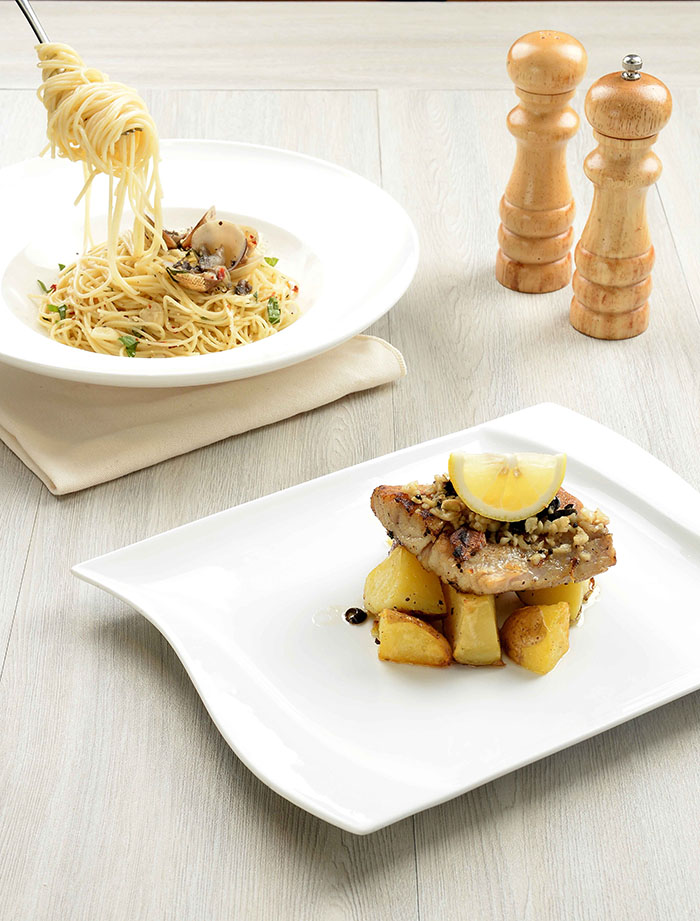 How do you fulfill your Lent fasting and still be able to savor a sumptuous meal? Stop by Lucia Ristorante at the corner of San Lorenzo Drive in Makati for a flavorful meal without the guilt.
Tucked in a quiet corner of the bustling business district, guests can find respite at Lucia's cozy interiors. For the Lenten season, the Italian restaurant offers two light meatless dishes to energize you through Holy Week. For pasta lovers, there's the delicate Angel Hair Vongole while those who prefer fish can order the Dentice Alle Olive made of grilled lapu-lapu in lemon and olives resting on a bed of baked potatoes.
As with every dish at Lucia, these Lenten specials are freshly prepared and made with only the choicest of ingredients to give guests a true Italian dining experience.
The season of Lent doesn't mean being stuck with tasteless and boring food. Find guiltless gourmet choices at Lucia where you can enjoy a quiet meal served just right for the season of fasting.
Lucia Ristorante is located at Hotel Celeste, 2 San Lorenzo Drive Corner A. Arnaiz Avenue, San Lorenzo Village, Makati City. Call 836-0023 for reservations and follow Lucia on Facebook (facebook.com/luciaristoranteph) for updates.
Hits: 37