Summer Food Fiesta Open to Exhibitors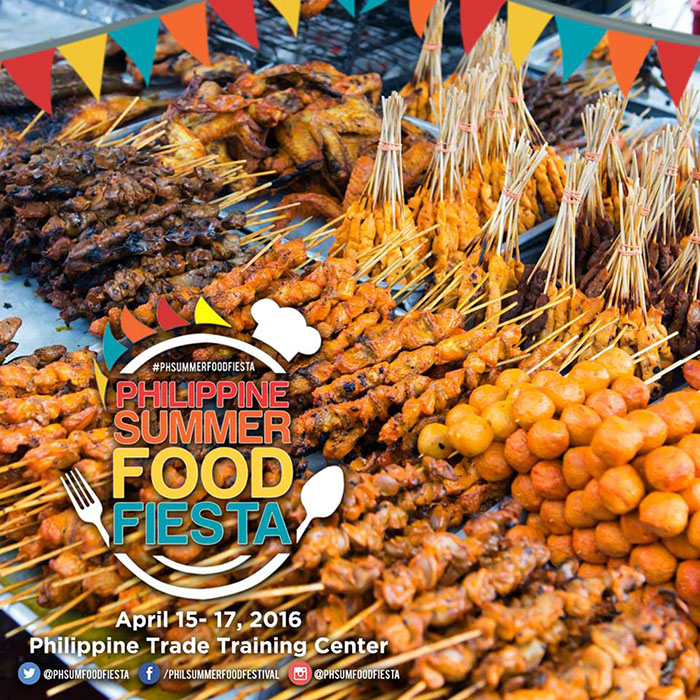 Ad Asia Conventions & Exhibitions International Corporation recently announced their premiere project, the Philippine Summer Food Fiesta. Scheduled for April 15 to 17, 2016 at the Philippine Trade Training Center, it aims to provide a promotional platform for food and beverage businesses, from manufacturers and food franchisors to restaurants, caterers, and retailers. Neighboring countries within the Southeast Asian region will also have representatives at the event.
"Our country's culinary landscape has never been more exciting, with the Philippine Summer Food Fiesta, we hope to encourage entrepreneurs to reach out to their market and interact with the other members of the industry, this is an opportunity for them to build their brand," said Ad Asia President Kenneth Jude R. Fresnoza. "For the consumers, we see the fair as a venue for unique finds and special deals that they will not normally have access to in retail establishments," he continued.
A program will run alongside the selling activities. Lined up are cooking demonstrations from the different exhibitors and guest celebrity chefs. A variety of competitions will also be staged for enthusiasts and professionals. There will be an ice cream scooping challenge, a beer drinking match, and a bartending contest, among others. Also on the agenda are talks on trends and forecasts. "We would also like this assembly of experts to cultivate an exchange of information and best practices," Fresnoza added. These will be open to all visitors, free of charge. To run from 10am to 7pm for three days, the Philippine Summer Food Fiesta's number of expected guests is pegged at 6,000.
The 2,290-square meters of space at the Philippine Trade Training Center (located at the corner of Gil Puyat Avenue and Roxas Boulevard, near the World Trade Center) can accommodate 150 booths of various configurations, the smallest of which is at 2 x 2 meters. Discounts are available for those who will book early. Interested parties can inquire at Ad Asia CEIC through (+632) 5797185 and (+632) 5797184 or inquiry@adasiaevents.com. For more information, you may visit their website at http://adasiaevents.com/philippine-summer-food-fiesta/.
Hits: 53