Malaysia National Sales Grand Launch 2016
Get Set for Super Bargains, Fantastic Experiences
Malaysia's 2016 shopping extravaganza kicked off today with the Grand Launch of the country's thrice yearly nationwide sales – the 1Malaysia Super Sale (1–31 March) (replaces the 1Malaysia Grand Prix Sale), 1Malaysia Mega Sale Carnival (15 Jun–31 Aug) and 1Malaysia Year-End Sale (1 Nov–31 Dec).
Adopting a new tagline "Super Bargains, Fantastic Experiences", the three sensational sales entice Malaysians and tourists to shop, dine and unwind during the best shopping seasons of the year.
The Malaysia National Sales Grand Launch 2016 was officiated by the Deputy Minister of Tourism and Culture Datuk Mas Ermieyati Samsudin at Nu Sentral, Kuala Lumpur. She also unveiled Shopping Malaysia's newly created promotional icon called Miss SHOPhia. This icon will be featured in both local and overseas shopping campaigns and specially created shopping and food blog, viral videos and television commercials.
Present at the launch are invited guests, including tourism industry players, retailers and local media, as well as 39 participants of Tourism Malaysia's Mega Fam Programme, comprising international media and travel agents from Brunei, Cambodia, India, Indonesia, Sudan, Laos, Myanmar, Philippines, Seychelles, Singapore, Thailand, and Vietnam.
The Mega Fam invitees also took part in Tourism Malaysia Shopping Hunt 2016 today, which is held in conjunction with the Grand Launch. Malaysian participants, including representatives of local media, shopping malls, retail trade associations, and Tourism Malaysia Recreation Club, also joined the Shopping Hunt.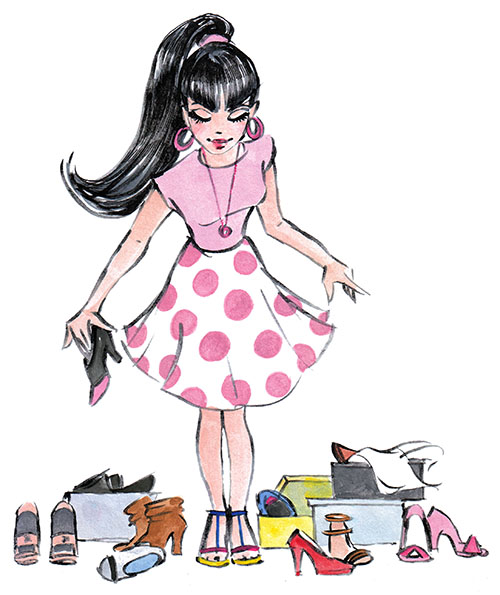 They were flagged off by Tourism Malaysia's Director General, Y. Bhg. Datuk Seri Mirza Mohammad Taiyab together with shopping associations at the Malaysia Tourism Centre (MTC) at Jalan Ampang, Kuala Lumpur, at 10:00am.
The hunt took the participants to some of the major shopping routes/precincts in Kuala Lumpur, such as Bukit Bintang–Kuala Lumpur City Centre, Jalan Ampang, and Jalan Tuanku Abdul Rahman, via public transport. It ended at Nu Sentral at 3.30pm.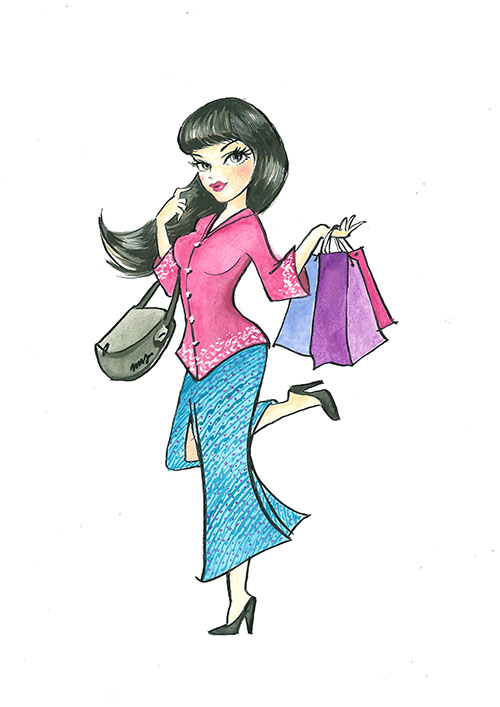 The participating malls, cafés and hotel are Avenue K, Berjaya Times Square, Central Market, Coliseum Cafe, Gulati's Silk Store, Fahrenheit88, Jakel Mall, Lot 10, Nu Sentral, Outback Steak House, Pavillion KL, Quill City Mall, Sogo, Starhill Gallery, Sungei Wang Plaza, Sunway Putra Mall, Suria KLCC dan Swiss Hotel.
Winners received prizes in cash and kind, sponsored by Tourism Malaysia, participating malls, cafés, and hotel, BBKLCC, Batu Road Retailers Association (BARRA), and Prasarana Malaysia Berhad.
The Tourism Malaysia Shopping Hunt 2016 serves as a platform to introduce and promote major shopping precincts in the capital city that have contributed towards making Kuala Lumpur a highly attractive shopping destination in Asia.
These sales seasons are the peak time for shoppers to enjoy special deals, huge discounts, in-store surprises and redemptions, as well as take part in fun and rewarding activities. The seasons are also perfect for shoppers to indulge in Malaysia's culinary pleasures – from local street fares to Malaysia Truly Asia's melting pot of delicacies and east-meets-west gastronomic delights. The shopping and culinary experiences become more exciting with the addition of a wide selection of entertainment, recreation and leisure pursuits in integrated, contemporary shopping malls, all over the country.
To date, Kuala Lumpur has won several international shopping awards, which include the world's 5th Best Shopping Destination by Expedia UK in 2016, and the 2nd Best Shopping Destination 2015 for Muslims in the OIC Destination based on CrescentRating and MasterCard Muslim Travel Shopping Index.
Kuala Lumpur was also crowned the world's 4th Best Shopping City by global news network CNN, for two consecutive years – 2012 and 2013, while the Geneva-based Globe Shopper Index ranked the city as the 2nd Best Shopping Destination in Asia Pacific in 2012.
Shopping is an important sector for the country's tourism industry. In 2014, it held the second biggest share of tourist expenditure with RM21.6 billion or 30% of the total tourist receipts of RM72 billion. Tourist expenditure on shopping recorded an increase of 9.3% compared to RM19.8 billion in 2013.
Up to September 2015, shopping constituted the biggest share of tourist expenditure with RM15.3 billion or 30% of the total tourist receipts of RM51 billion.
Hits: 47