Madrid Fusion Manila 2016 at SM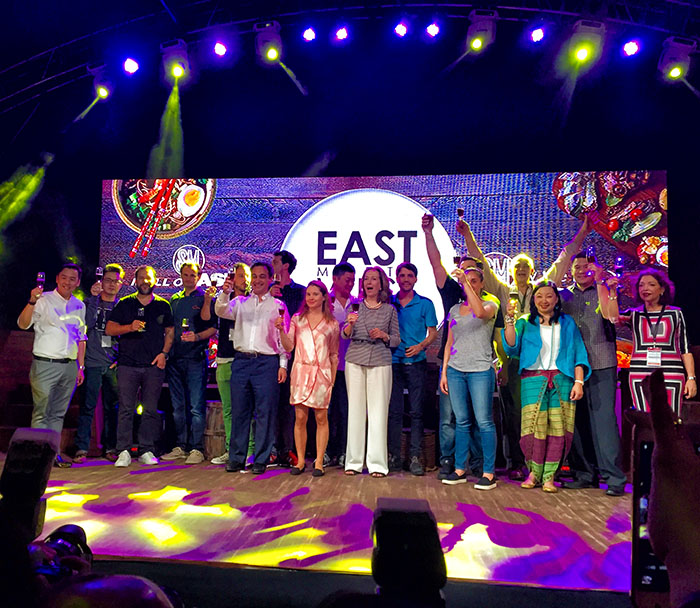 In celebration of the 450th anniversary of the Galleon Trade that linked Asia with the Western World, Madrid Fusion Manila 2016 highlights The Manila Galleon: East Meets West. With that, it expands the gastronomic conversation further, not only between two countries, but also between two very different parts of the world.
The Congress, which is going to be held at SMX Convention in the SM Mall of Asia on April 7-9, 2016, will feature an exciting encounter between Michelin star chefs from the West as well as the East's very own culinary stars.
Chef Speakers from the West will include Spain's legendary chefs Fernando Perez Arellano, Jordi Butrón, Ricard Camarena, Dani García, and Joan Roca. Joining them are Leah Cohen from the United States, Virgilio Martínez from Peru, Enrique Olvera and Jorge Vallejo from Mexico. They will showcase their culinary latest innovations, cutting edge techniques, ingredients, and recipes.
Chefs from the East will include Yoshihiro Narisawa from Japan, David Thompson from Thailand, Nurdin Topham from Hong Kong, Kevin Cherkas from Indonesia, and Jungsik Yim from South Korea. Our very own Michael Aspiras, Amy Besa & Romy Dorotan and Tatung Sarthou will join them by presenting our own diverse and imaginative epicurean traditions.
A trade exhibition will focus on the finest Spanish and Filipino products from Spanish wines and cheeses, to the Philippines' world-class exports such as rice, cacao, coffee, mango, coconut, and liquors.
After all, the Philippines and Spain share a deep and colorful history and what better way to celebrate these two cultures than through their vibrant and intertwined culinary traditions. The world's most anticipated epicurean event celebrates the two countries' 300 years' worth of shared connection through food in one global event.  If one wants to see the future of food, this is the place to be in.
SM again plays host to this historic event and welcomes Madrid Fusion as it comes to Asia for the second time and puts Manila in the heart of culinary interest worldwide.
"SM, through its partnership with Madrid Fusion Manila and the DOT, through Flavors of the Philippines, is simply fulfilling its mission to bring families and friends together in one fun place through the enjoyment of everything flavorful." Said Steven Tan, SVP of SM Supermalls.
SM will host a Welcome Night at the scenic SM by the Bay for the official delegates highlighting the best of Philippine food, art, and culture, with lechon prepared in many unique ways.
SM Supermalls also bring a taste of the grand gastronomic experience closer to its customers with Fusion Flavors at 24 participating SM malls nationwide until April 15. A Weekend Market at SM Southmall and the SM Mall of Asia will showcase regional specialties and desserts from Asia and Europe.
SM's Fusion Flavors will have cooking demonstrations, culinary school face-off contests, food fairs and workshops – making the malls a destination not only for the trade, but for families and the entire community.
SM recently gave their friends from the media a glimpse of the future of food as Sarsa's Chef JP Anglo and Chef Ed Bugia demonstrated their very own East Meets West recipes: Adobong Pusit Arrozcaldo and Pancit Paella, respectively.
Madrid Fusion 2016 and Fusion Flavors is one of the many exciting events at the SM Supermalls.
For more details visit www.smsupermalls.com/features/fusionflavorsatsm for the complete schedule of activities or follow SM Supermalls on FB, IG and Twitter @smsupermalls.
During the launch of the East Meets West at the North Fountain, SM by the Bay MOA
Hits: 35