Delousing: The Combat Mission of Aspen Philippines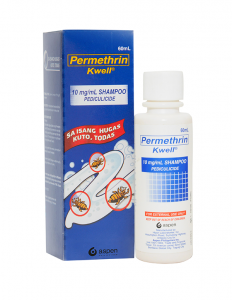 Delousing 150 public school children was the combat mission of Aspen Philippines in Barangay Barangka, Mandaluyong in 2015. Aspen Philippines bagged the 2015 Aspen Asia Community Involvement award through their Alis Kuto Program. In 2014, they also won their first ever Aspen Global Community Involvement Award.
In a tropical country like the Philippines, pediculosis is rampant. It is, according to a study in 2012 by the Department of Health and the University of the Philippines, the second most common health concern among public school children next to tooth decay.
In a separate study published in 2011, it was found that 85% of the children in Barangay Calatangan, Iloilo, have active head lice. This is an alarming percentage as the condition affects the children's quality of life, particularly sleep, concentration, and performance in school activities.
Aspen makes a difference
Several mothers opened up to their local health providers about their children suffering from head itchiness. The City Council then sought Permethrin (Kwell)'s Brand Manager Mr. Earl Jayona to help address the head lice problem.
Permethrin (Kwell) is the market leader among pediculicides in the Philippines and as a way of giving back, Aspen Consumer Healthcare Division responded with the campaign called "Kwell Community Outreach Program – Alis Kuto" with the aim of preventing and controlling lice infestation.
The program began with a comprehensive head hygiene lecture and film showing for the children and their families. It was followed by games and other interactive activities. Afterwards, the heads of the 150 public school children were shampooed with Permethrin (Kwell). Aspen also distributed educational reading materials and goodie bags that included school supplies for the kids, such as notebooks, pens, rulers, and ID laces.
Lice are tiny, bloodsucking wingless parasites that inhabit the human hair and feed on the tiny amounts of blood in the scalp. It is nearly impossible not to scratch one's head when it itches and this may lead to infection when the scalp is strongly scratched.
Lice infestation is rampant. The best way to prevent it from spreading is by not sharing personal belongings.
Aspen Philippines seeks to help prevent lice infestation by reaching out to communities through health information, education, and community service. This Company rose to the challenge issued by the former South African President Nelson Mandela to "Take Action, Inspire Change and make everyday a Mandela Day". Mandela Day is celebrated as a national holiday in South Africa in commemoration of his birthday, July 18, 1918. The South African-based Aspen Group has actively participated in initiatives to heed his call.
Aspen Philippines' continuing community involvement activities
It is Aspen's corporate social responsibility to engage in activities that will enhance the health status of Filipinos. In fact, Aspen Consumer Healthcare is planning to continue its "Kwela sa Eskwela Tour" (Fun in School) Caravan to drive health education and cleanliness awareness among school children. Aspen will also be launching the Re-use, Recycle, Respect the environment "Kwelang Komunidad" to push for preservation of the environment and awareness on climate change.
Aspen Philippines' second consecutive win of the Aspen Award for Community Involvement shows its consistency in upholding its creed – "Health Care, We Care".
For more information, contact Aspen Philippines through their landline number (+632) 792-8000 | fax number: (+632) 792-8095 or visit its website at http://www.aspen.ph.
Hits: 83