Cravings Group of restaurants honors Mom with timeless dining experiences, heirloom specialty dishes and decadent treats
Thinking of loving ways to surprise Mom this Mother's Day? As a salute to all mothers, The Cravings Group of restaurants makes the occasion a timeless dining experience for all with the #MomKnowsBest promo -– featuring treasured heirloom dish recipes shared by TCG chefs as tribute to their mothers, as well as decadent bakery goodies and exquisite surprise treats that will surely impress.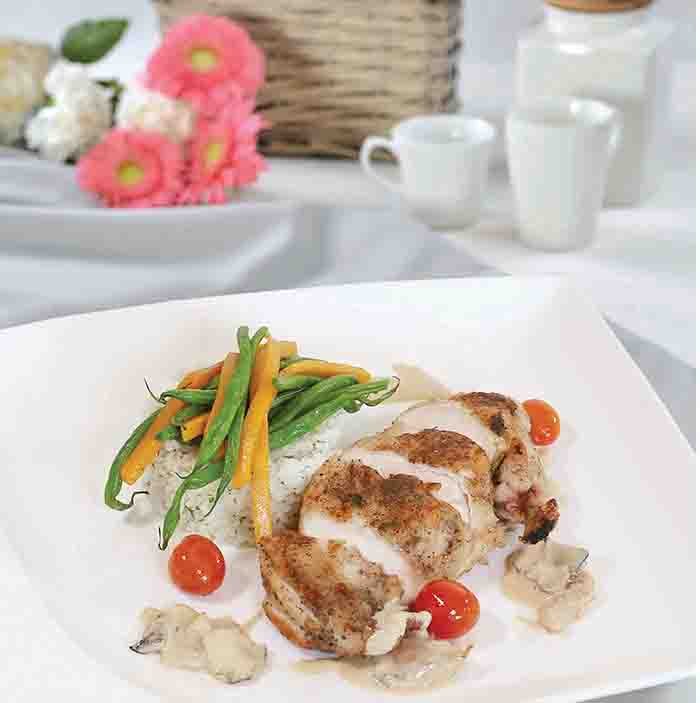 Sumptuous Weekend Specials
For starters, Cravings is serving up the Mother's Day Chef's Special (P650), a simple yet very heart-warming set meal composed of a choice of Chicken Marsala or Seafood Potpie, Soup and Salad Bar access and Dessert Buffet and a round of Sangria.  Another indulgent deal for the whole family is the 4+1 Buffet. Just come in group of five, one diner eats for free.
For coffee-loving Moms, Cravings Fraser Place offers a special price promo: for only P399, Mom gets to pick her choice of any of the featured chef's special, soup and salad bar, then just add P99 for unlimited cups of premium Di Bella coffee. While dining, let Mom blush some more when she receives a fresh floral surprise from Island Rose along with a pretty gift courtesy of Benefit Cosmetics.
For a dining experience that comes with Paella overload, The Blackboard's Mother's Day special menu offers Mom both indulgence: featuring a superb selection of assorted appetizers (Smoked Eggplant and Bellpepper Dip, Chicken Liver Parfait, and Chickpea and Blackbean Spread) and Freeflow Paella.  For a sweet finish, the set comes with a luscious, freshly baked Chocolate Brownie with Vanilla and Cardamom French Ice Cream and a round of Sangria. Also available is the 4+1 Buffet where one eats for free for every group of five persons.
The Mother's Day Chef's Special is valid from May 6 to 9 (Friday to Monday) at Cravings (Katipunan and Molito outlets), Cravings Fraser Place and The Blackboard at the Podium.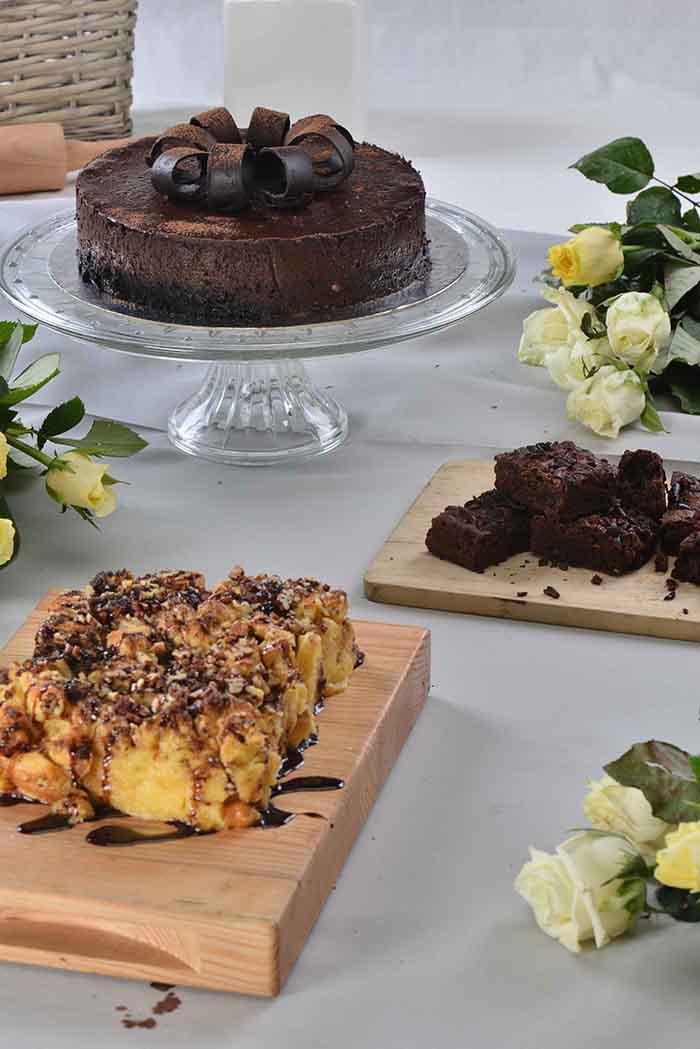 Month-long Offerings
Because Mom deserves more than just a one day-a-year celebration, B&P, C2 and Wicked will be offering the Mother's Day Chef's Specials for the whole month of May. Other month-long offerings that you shouldn't miss out are the following:
If Mom's a fan of meaty Filipino flavors, take her to C2 Classic Cuisine for a generous serving of Beef Ribs Kaldereta sa Gata. This heirloom dish, according to Chef Sarah Gutierrez (Jr. Corporate Chef of C2), is lovingly cooked by her Mommy Grace for their family get-togethers.
"My Mom's kaldereta is always one of the highlights of the occasion, as if our family is celebrating for the dish rather than the occasion itself. Her distinct approach to the traditional kaldereta is one of our heirloom recipes, something I'll definitely pass on to the next generation of our family," she said. Along with this special dish, make Mom smile even more with a souvenir bloom courtesy of Island Rose.
Keep things simple but extra yummy for Mommy when you dine at B&P and try the Crispy Kare Kare sa Gata at Kalabasa. An heirloom recipe courtesy of Chef Angela Villaroman (Jr. Corporate Chef of B&P). "Mommy Edith, as ingenious as she is, found a way to make my two siblings eat vegetables by adding a secret ingredient to the Kare-Kare sauce: crushed squash," said Chef Angela. Aside from the wonderful dish story, also get to swoon Mom some more with a complimentary floral surprise from Island Rose and a treat from Benefit Cosmetics.
For an unconventional family celebration with the "Queen", Epicurious offers the perfect spread for the occasion. Ideal for brunch and dinner, the set meal (good for 3 to 4 persons) includes Mixed Greens with Choice of Dressing, Pumpkin Soup, Chorizo Olives Pasta, and a Savory Board. Dining Moms will also receive a floral token from Island Rose and a treat from Benefit Cosmetics.
Sweet options
TCB and the Bakeshop (Cravings, The Blackboard, B&P and Epicurious) have lined up these decadent desserts which you can give Mom this whole month of May: Toffee Brioche Pudding with Chocolate Sauce, Tablea Cheesecake, Cacao Nib Brownie Pan and Cacao Nib Brownies.
On the shelf at Wicked is the Tablea Cheesecake (in whole/junior size) and Toffee Brioche Pudding with Chocolate Sauce (in 9×6 pan/slice), plus a complimentary bloom from Island Rose and a surprise freebie courtesy of Benefit Cosmetics.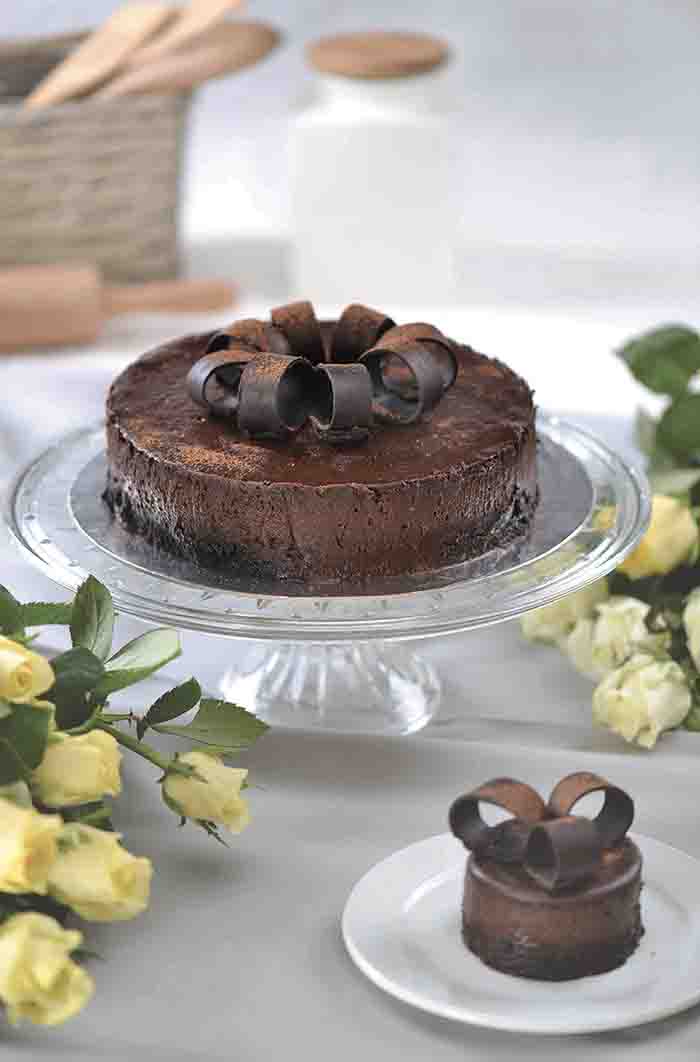 Celebrate Mom online photo contest
Is your Mom the greatest mother ever? Show how proud you are as a daughter or as a son by joining TCG's Mother's Day Social Media Contest to score fabulous prizes for Mom. Using the hashtag #momknowsbest, simply upload a beautiful photo of your mom and share in 25 words or less the best advice she has given you. Awaiting grand winners are exciting, well-deserved prizes fit for the family's Queen: CCA Kitchen Discovery Gift Certificates, a stunning bouquet arrangement courtesy of Island Rose (islandrose.net), a Pretty Package (brow waxing, styling session and makeover) from Benefit Cosmetics and dining gift certificates from participating Cravings Group restaurants. For full contest mechanics, visitwhatsnew.my-cravings.com.
Hits: 37