MASFLEX KITCHENPRO 7 pc. Garnishing Set in Folding Bag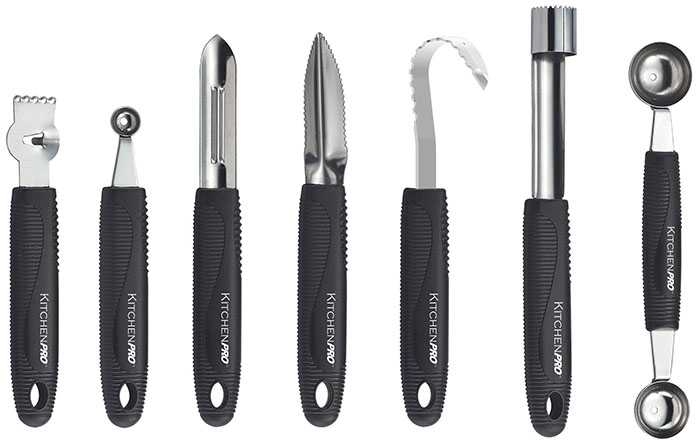 Level up your food presentation with this new KitchenPro garnishing kit for professionals and kitchen enthusiasts!
Make fun eye-catching  garnishes using this 7 pc. Garnishing Set in Folding Bag which includes combination zester, double baller and mini baller, peeler, decorating knife, curler and corer. Create fruit balls, vegetable pearls, ribbons, logs, coins, butter or chocolate curls, cucumber, carrot stripes and many more in this easy to carry kit. Folding bag has 3 additional slots for other gadgets.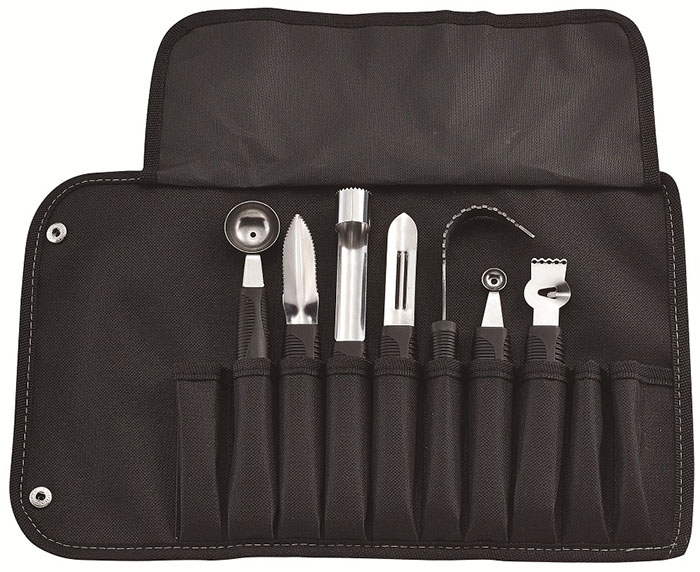 These tools were tested and approved by Chef Gene Gonzalez and his Research and Development team. Chef Gene is a Filipino chef, restaurateur, educator, management consultant, and author. He is the founder and president of the Center for Asian Culinary Studies.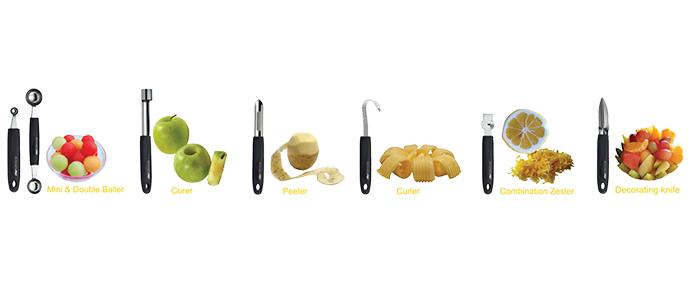 Chef Gene's Masflex KitchenPro Culinary Collection is available in all leading department stores nationwide. For more information on the collection, visit www.kitchenpro.com.ph and facebook.com/ChefGeneKitchenPro.  You can also watch Chef Gene teach you how to properly use the knives through his instructional knife skills videos on youtube.com/ChefGeneKitchenPro
Hits: 150