Be among the first in the world to indulge in the newest flavor from Swiss Miss Hot Chocolate.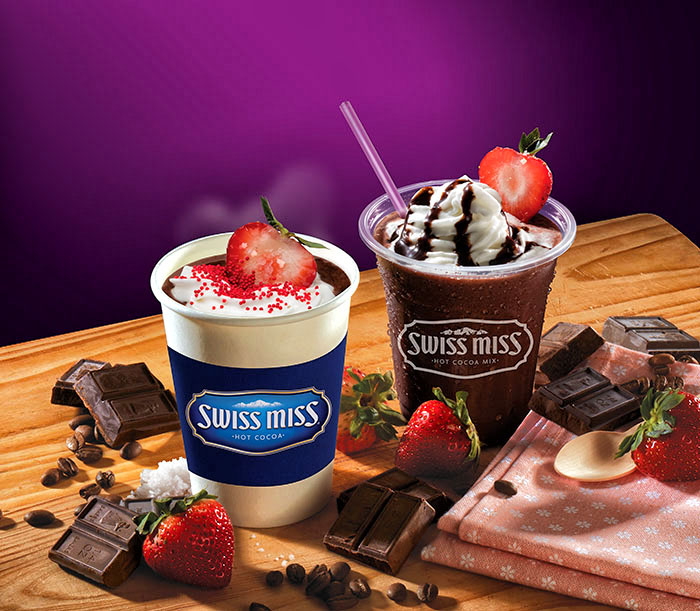 Swiss Miss Philippines unveils its newest flavor, Swiss Miss Dark Chocolate Mocha, exclusively in the Philippines. The new variant brings together the best of both worlds by combining irresistible dark chocolate with the velvety richness of café mocha. Made with 100% real milk and 50% more premium cocoa, Swiss Miss Dark Chocolate Mocha is a treat that will excite both chocolate lovers and coffee connoisseurs with its deep, full-bodied flavor and caffeine-free goodness.
Swiss Miss launched its newest flavor in true style by rewarding all its fans with the Philippines' first tandem pop-up café, Café Duo by Swiss Miss, at SM North EDSA The Block.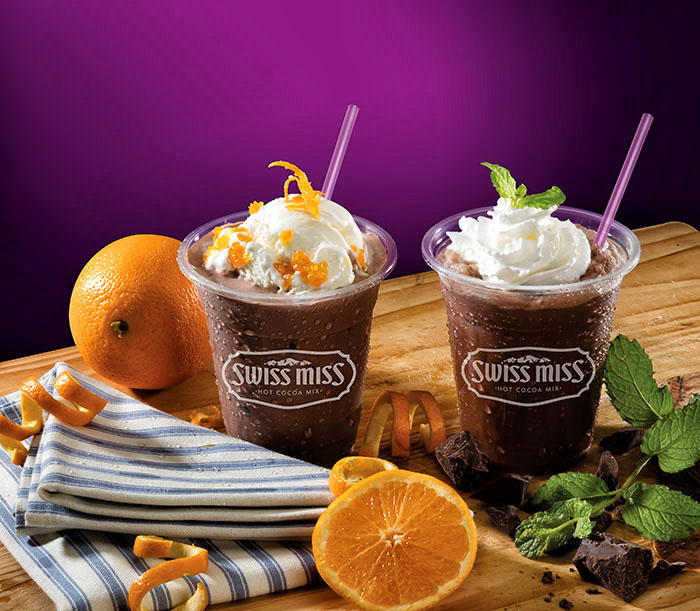 Café Duo opened last Friday, May 27, with an exclusive media event hosted by celebrity couple Sam YG and Joyce Pring of Magic 89.9. Charmed by the duo's natural rapport, the media also saw other notable pairs drop by for an indulgent afternoon with Swiss Miss. KC Concepcion and longtime BFF, Teacher Georcelle of GForce, shared their thrill over the new flavor.
"I have a lot of projects that I'm passionate about, whether it's in acting or as a UN ambassador. It takes a lot of work to get things just right, but when they do, it's a great feeling. That's when I indulge myself in a little treat, like a mug of Swiss Miss," KC said.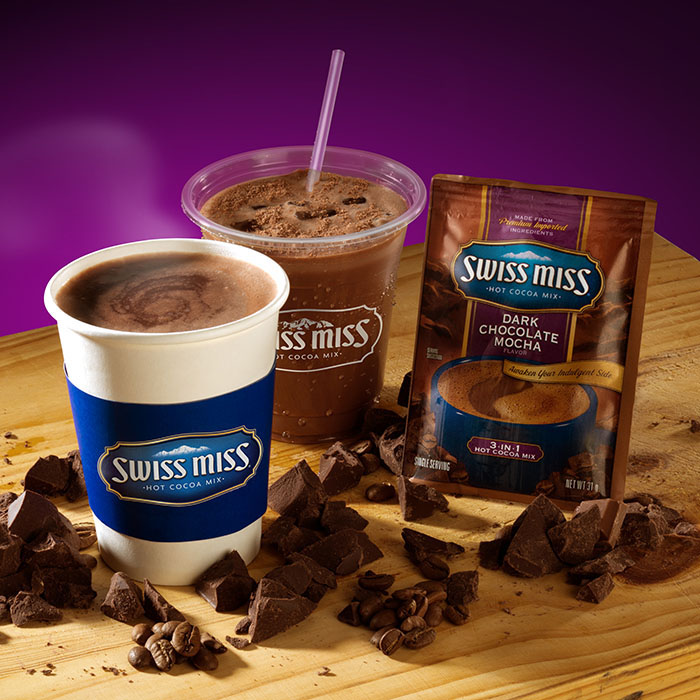 "Being a coffee lover, I'm so happy that Swiss Miss Dark Chocolate Mocha has that rich flavor I crave in my drinks, and none of the caffeine. It's so easy to indulge in, day or night. I can't feel guilty about something so good!"
Teacher Georcelle agreed. "Agree! When I nail a new dance step or when the crew perfects the choreography, it makes me feel really good. I see all the hardwork, all the love and effort paid off, so I know, I deserve this mug of Swiss Miss.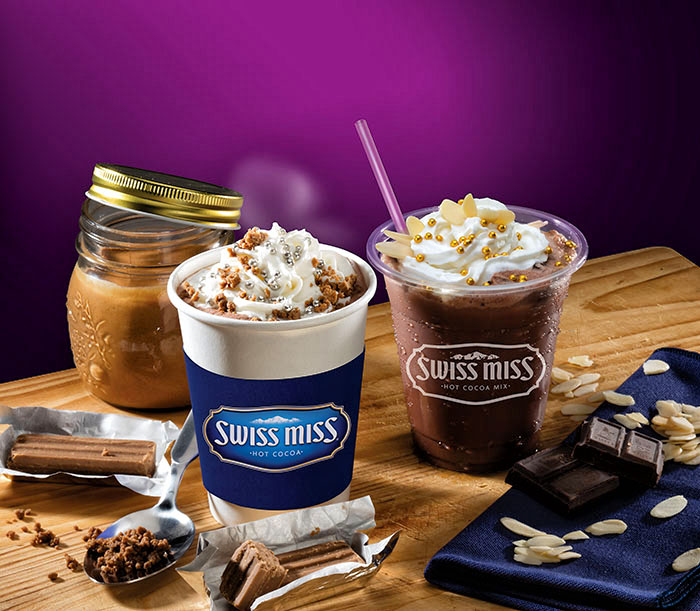 I'm a chocolate lover, so the dark chocolate in this new flavor is really satisfying, pang reward talaga. I'm in love!"
Café Duo by Swiss Miss also revealed exciting new concoctions crafted specially with Swiss Miss Dark Chocolate Mocha. Guests were delighted to discover they could mix and match their classic Dark Chocolate Mocha with a variety of hot and cold drinks from Swiss Miss. It was double the indulgence with every order!
Each serving of Dark Chocolate Mocha was paired with an original Swiss Miss recipe, like the sweet and smooth Strawberry Hot Chocolate, or the sophisticated Almond Butter Mocha Frappe, or the zesty Chocolate Orange Float. Other musttrys in the café's menu included the Hot Choconut Mocha, made with real peanut butter and powdered choconut, the refreshing Dark Chocolate Mint Mocha, and the Berry Mocha Shake, made with real strawberries and garnished with sea salt.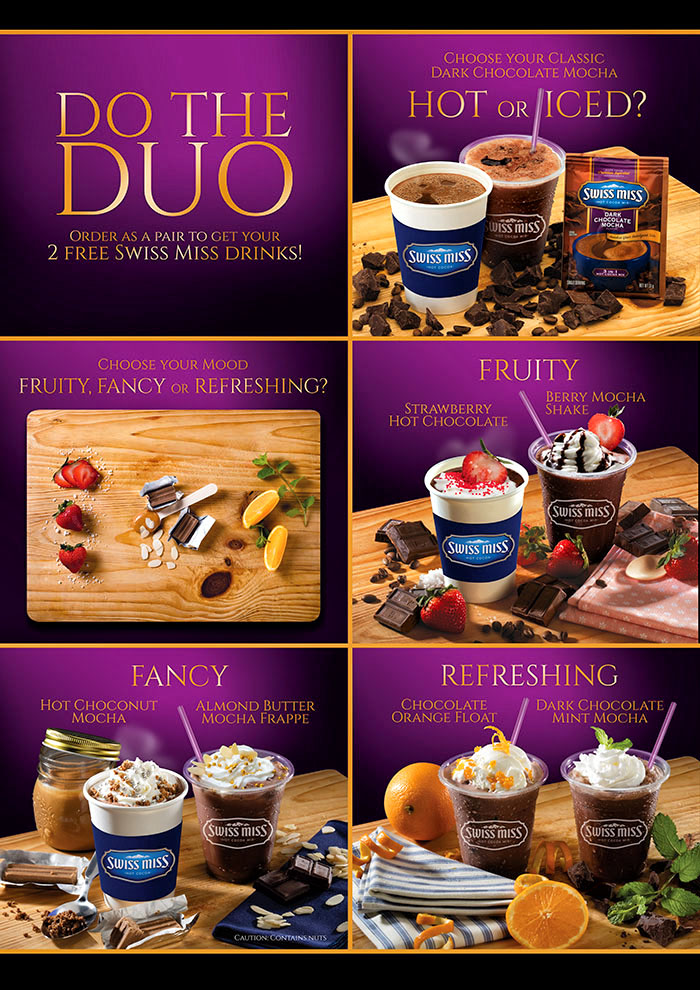 Style celebrity and fashion blogger, Laureen Uy, spent the afternoon rewarding herself with everything the café had to offer. "Café Duo by Swiss Miss was so fun! My fans and I were chatting about it the whole time on Swiss Miss' Instagram and they got to see all the drinks I tried. They know I love to indulge my sweet tooth, especially after a long shoot or after finishing up my style posts for the week, so this afternoon's really been a treat for me!"
Café Duo by Swiss Miss treated fans to a full weekend of pop-up café fun, giving everyone a chance to #DoubleTheIndulgence with the new Swiss Miss Dark Chocolate Mocha.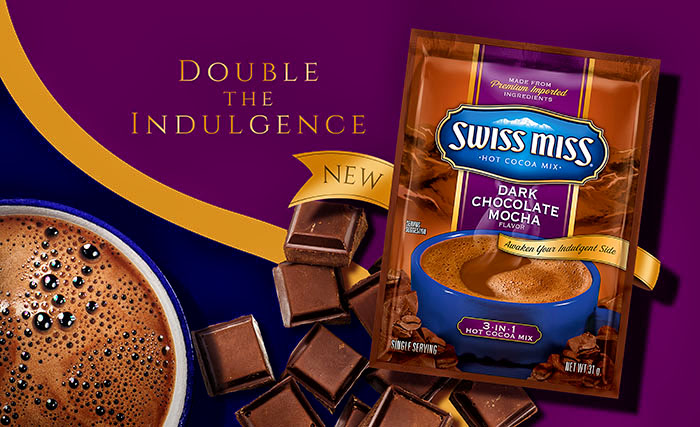 To find out more about Swiss Miss' exciting new flavor, visit Swiss Miss Philippines on Facebook (Swiss Miss Philippines) or follow them on Instagram (@SwissMissPH). Try the new Swiss Miss Dark Chocolate Mocha today, now available in your favorite leading supermarkets, groceries, convenience stores, and department stores nationwide.
Hits: 132