Reaching new heights through global standards
The country's premier institution for formal culinary education, the Center for Culinary Arts (CCA, Manila), has once more strengthened its thrust for academic excellence after its programs successfully earned the prestigious American Culinary Foundation-Education Foundation Accrediting Commission  (ACFEF) accreditation.
After undergoing strict re-assessment last May 2015, the accreditation for the CCA programs — Certificate in Baking and Pastry Arts Management, Diploma in Culinary Arts and Technology Management, and Bachelor of Science in Culinary Management — was finally awarded by the ACF, the most prestigious and biggest organization of chefs and culinary professionals in the United States.
Based in North America with 225 chapters and more than 20,000 members in the US, ACF is sanctioned by the Council on Higher Education for Accreditation (CHEA), and is the only recognized organization to accredit culinary arts, baking and pastry programs in the US.
"The accreditation underscores the fact that our key programs, strategies and other innovations to achieve the highest academic and professionalism standards are all heading in the right direction. Through these, CCA, Manila is again globally recognized for its high quality education system and excellent students," said Dr. Veritas F. Luna, CCA, Manila Chancellor for Education and Managing Director.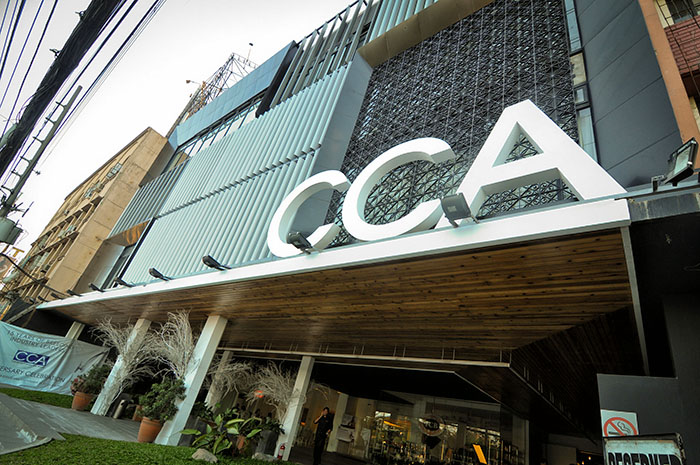 'Seal of excellence'
Just like its series of major milestones – one of which is according the Philippines the distinction of being the first country in the Asia-Pacific region and the second outside America (apart from Switzerland) to have academic programs accredited by the ACF — CCA, Manila's earning of the ACFEF "seal of approval" is of key significance. An ACFEF accredited culinary program means proven quality in curriculum, faculty, instructional resources, support staff and organizational structure.
"An ACF certification of our chef instructors is important because it establishes the credibility of our faculty's professional capabilities. An ACF certification of a chef at a specific level also provides the chef the confidence about his skills. Both are important to students because it establishes trust on the faculty in terms of his industry experience, educational background, training, relevance, and capability to train students," said Dr. Luna.
But more than an industry-recognized affirmation, the accreditation clearly validated CCA's relentless pursuit for, and dedication, to excellence. More so, it also summarizes all the hard work, passion, and valuable contribution by the entire CCA family — from management, faculty, especially the student community.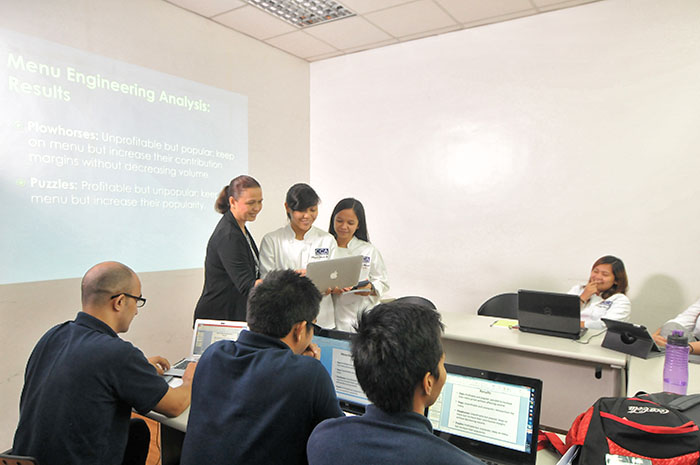 Career benefits
An ACFEF accreditation for the school, on the one hand, establishes the high quality of CCA programs, bench-marked to international standards. As for the students — specifically those pursuing a profession in culinary arts or baking and pastry arts — obtaining an accredited diploma is absolutely essential to garner a well-deserved successful career.  Also, upon graduation or completion of the program, they can earn an industry certification.
"This establishes the trust of parents and students on the program that it shall result to the outcome they expect from a true culinarian who shall be work-ready after completing the program," she further elaborated.
While the ACFEF accreditation fosters continuous academic program improvements, is also seen as a starting point of many more sterling accomplishments for CCA. As it celebrates its 20th year, CCA, Manila aims to uphold its pride and legacy as the country's foremost training ground for top-caliber culinary professionals and, ultimately, strongly position itself as Asia's new hub for world-class chefs through innovative teaching and learning thrusts.
For inquiries on their diploma or short courses, call CCA, Manila at 218-8566, or e-mail: talktoccamanila@gmail.com. Visit their website at cca-manila.edu.ph.  CCA, Manila campus is located at 287 Katipunan Ave., Loyola Heights, QC. Application is ongoing.
Hits: 69