Cantonese Treasures at The Café at Hyatt City Of Dreams Manila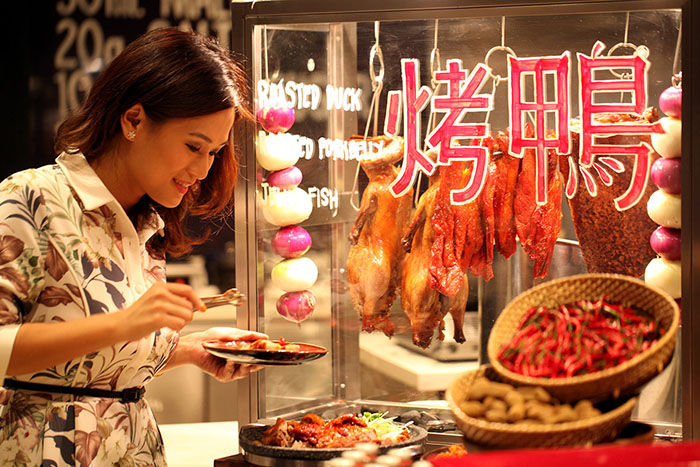 Hyatt City of Dreams Manila and Hyatt Regency Dongguan came together to bring a culinary experience to guests through fresh and natural flavors from the region of Guangdong, China with the help of guest chefs Xie Qing Hui and Zhao Pan Fei who brought in preserved meat and spicy Chinese sausages as added ingredients.
Friends from both traditional and online media enjoyed the first day of the food festival titled, Cantonese Treasures last 14 June 2016. Some dishes served at the Asian station of the Café are Cantonese deep-fired snapper with XO sauce, Deep-fried crab claw with Chinese cream mayo, Steamed king prawns with vermicelli in premium soy and Simmered Cantonese bok choy with bamboo pits and pork balls. Chef Xie noted that the seafood in the Philippines has a more tender flavor distinct from China, providing a fusion of tastes unique to the food festival, ranging from light and earthy to rich and spicy.
The Cantonese Treasures food festival will run until June 19, 2016, at the Café of Hyatt City of Dreams Manila. Buffet rate starts at PHP 1,388 net for lunch and PHP 1,888 net for dinner. For June 19, lunch is at PHP 2,288 net with a special treat for dads.
Learn more about the upcoming Asian culinary celebrations at The Café like the "Road to Gurgaon, India" Indian Food Festival on July 2016 by visiting codmanilahyatt.com or calling +632 691 1234, extension 1162.
Hits: 40