Krispy Kreme Steps up Customers' JOYful Experience with First Concept Store in Evia City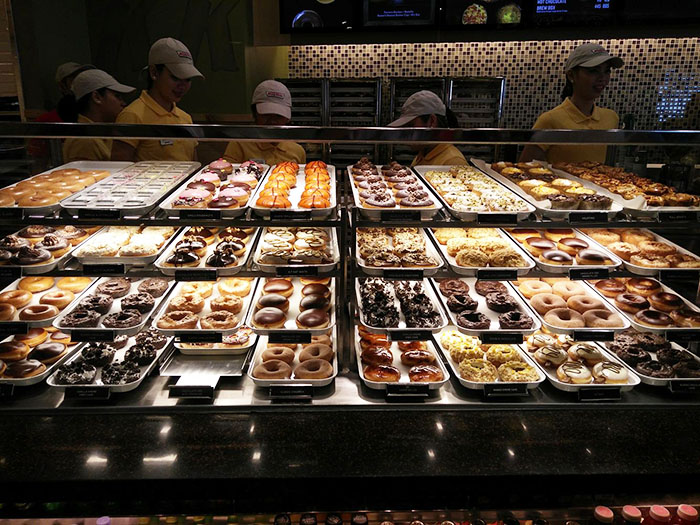 Global brand Krispy Kreme is venturing to open its first concept store at the emerging urban hub, Evia Center in Vista City, Las Piňas.
Stepping inside the new store unveils a whole new experience to Krispy Kreme fans, especially enthusiasts in the Southern Metro communities like Alabang, Vista City and Molino. The new design has a more modern and laid-back vibe with punches of warmer colors.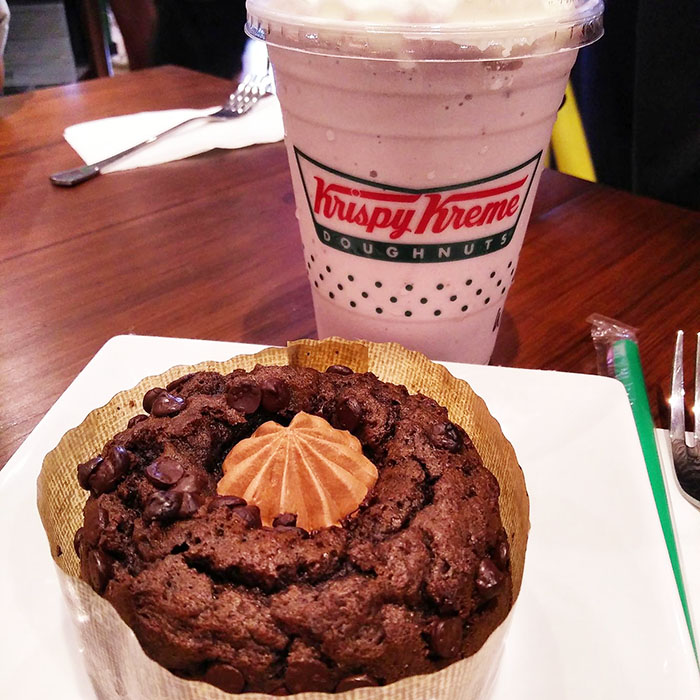 Krispy Kreme's new concept is a major step for the brand as it makes its foray into the coffee world. The modern café feel and enhanced ordering options do more to highlight the brand's wide variety of delicious, melt-in-your-mouth doughnuts, and its drip coffee and handcrafted caffeine beverages. Krispy Kreme fans may now take pleasure in the ease of ordering their favorite doughnuts, perfectly paired with a robust cup of Krispy Kreme's signature coffee. The store's stylish wooden tables also seek to engage diners to share conversations with other guests. Krispy Kreme is definitely offering more reasons for its customers to linger at their Evia location.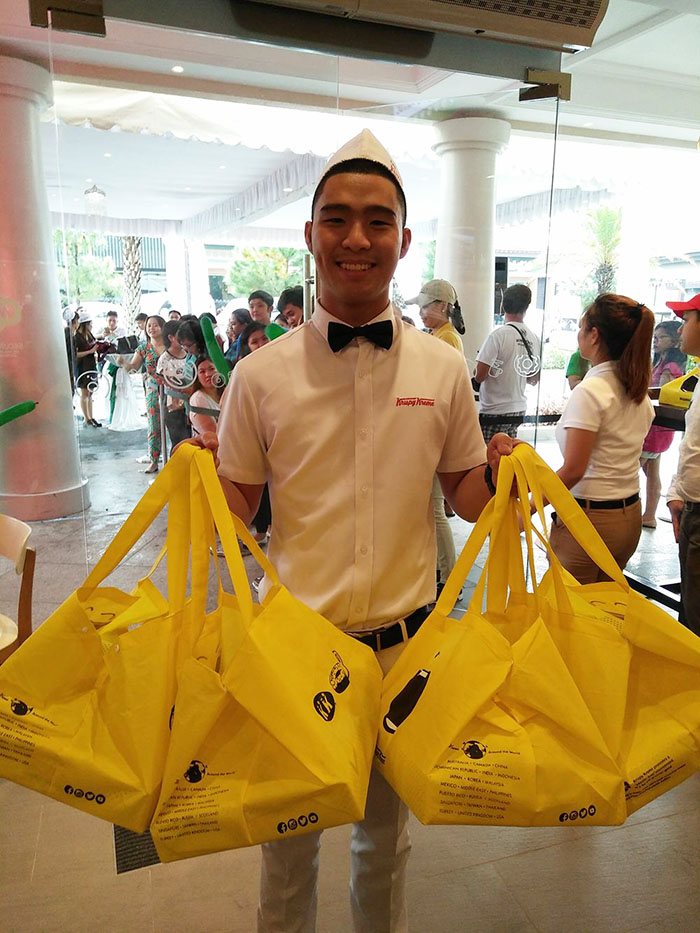 "We are upping the ante in the way our customers enjoy their favorite Krispy Kreme treats. By creating a more vibrant store filled with the delightful aromas of our signature coffee and delectable doughnuts, we also create amazing opportunities for our customers to meet new friends and create more memories with their groups. All of these exciting changes are in line with our commitment to always be at the forefront of offering its customers the most delightful and unforgettable Krispy Kreme experience," said Ms. Sharon T. Fuentebella, CEO for Krispy Kreme Philippines.
The global brand rounds up its stores to 78 since opening its retail franchise in the Philippines in 2006. Krispy Kreme Doughnut Corporation's Senior Director for International Steve Avery shared, "The Philippines continues to be such a valuable market for Krispy Kreme. We are upbeat with more growth opportunities here as we seek to launch more exciting products and innovations this year. We are also very proud of how Krispy Kreme Philippines has grown the brand in the past 10 years, keeping the brand fresh for customers while consistently delivering high-quality products and services."
Krispy Kreme is a proud member of Max's Group, Inc., the largest casual dining restaurant group in the Philippines which carries other well-loved brands like Max's Restaurant, Pancake House, Teriyaki Boy, Yellow Cab Pizza, Sizzlin' Steak, Dencio's, Kabisera, Maple and Jamba Juice.
Get in the loop and check out Krispy Kreme on Instagram, Twitter and Facebook: (KrispyKremePH). Visit www.krispykreme.com.ph to learn more about the latest delectable treats from Krispy Kreme or download the app to get on-the-go info.
Hits: 223