Marks & Spencer to Welcome Customers to a New M&S Rockwell Store in June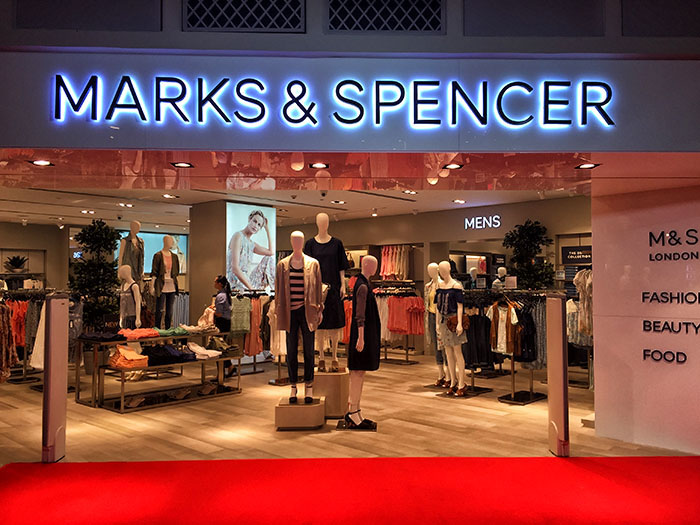 Marks & Spencer (M&S) has a real treat lined up for its Philippine market in June with the official opening of its modernized store at Powerplant Mall, to feature its new premium boutique shopping experience. It will also be launching its new M&S Food Hall.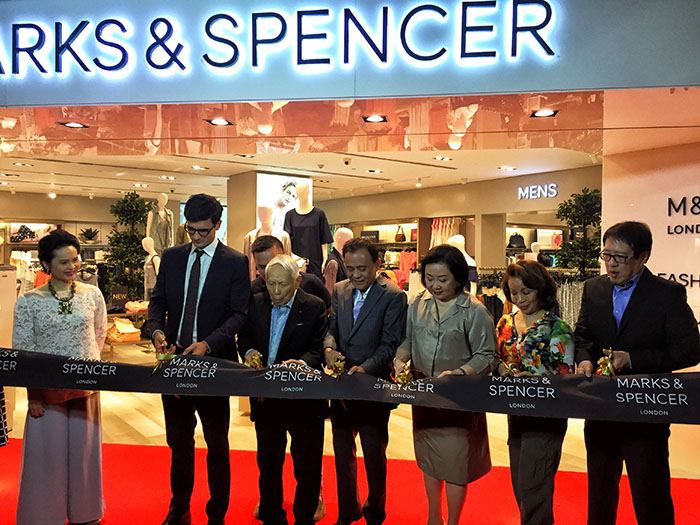 Customers are invited to join the celebrations on Friday, June 24 as the new store is officially opened with a traditional ribbon cutting ceremony at 6:30pm. To celebrate the launch of the M&S Food Hall, the Powerplant Mall North Court will be transformed into a lush garden, and will feature a series of food tastings from 1:00 pm as well as wine sampling, musical performances and other special surprises.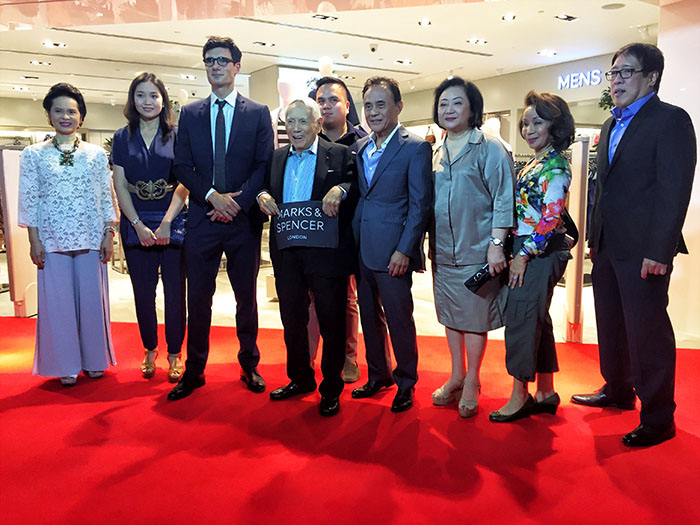 Located at one of the country's best shopping destinations, the new 500 square metre store will showcase the best of Marks & Spencer's quality clothing and accessories across Womenswear, Menswear, and Lingerie. The Food Hall will include a range of Marks & Spencer's unrivalled quality, innovative foods and internationally award-winning wines.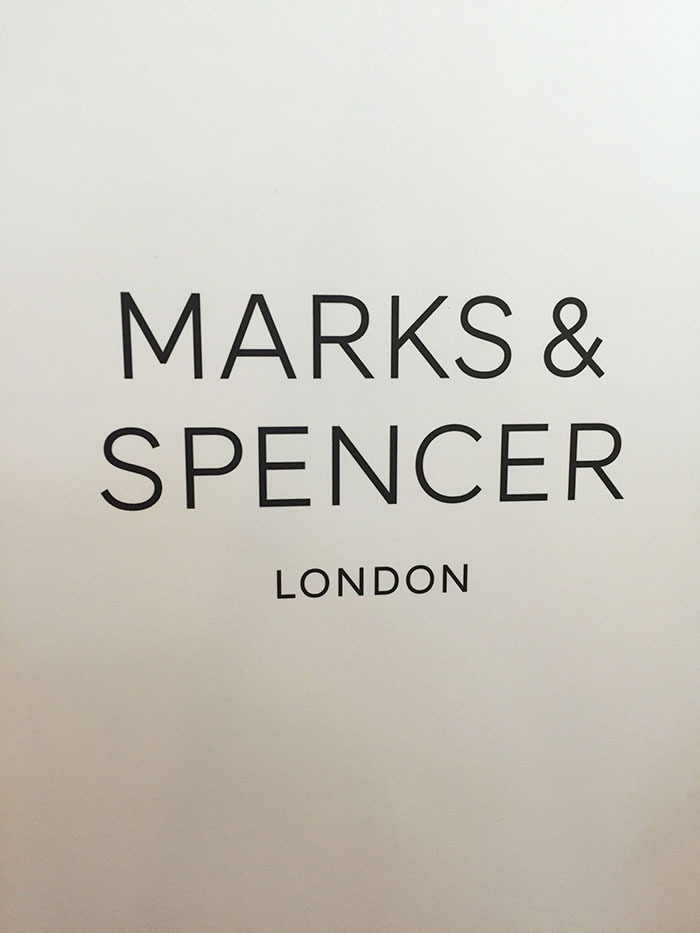 The new M&S boutique format aims to make the store more inviting and inspiring for customers to shop with flattering lighting, a modern design and seasonal imagery. At the entrance, the striking welcome zone will showcase the season's must-have trends and through its new sleek and contemporary boutique fashion displays, customers will be able to see the extensive breadth of styles, fits and outfit ideas available at the new store.
The new store complements Marks & Spencer's 21 existing stores in the country which offer Filipino customers a choice of convenient ways to shop with Marks & Spencer.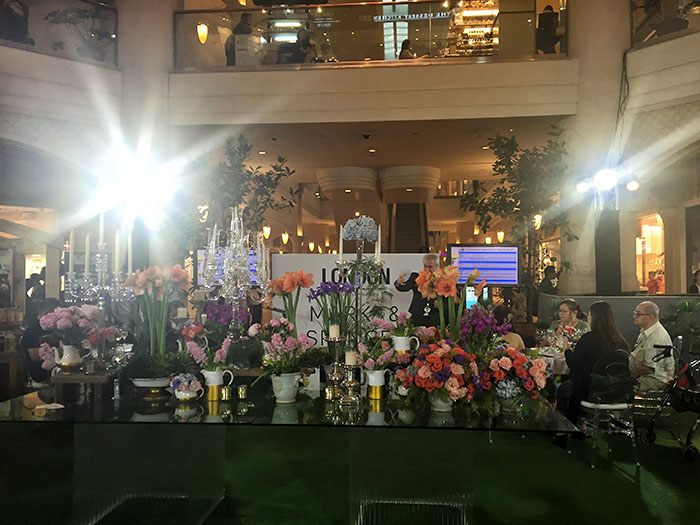 Exceptional quality, stylish clothing collections
At the heart of the Marks & Spencer clothing offer is exceptional quality and confident style. All Marks & Spencer collections are designed and developed by a team of skilled international in-house designers based in London. Each season they take inspiration from the international runways, customer research and feedback to create chic, wearable and high-quality ranges that reflect the key seasonal looks.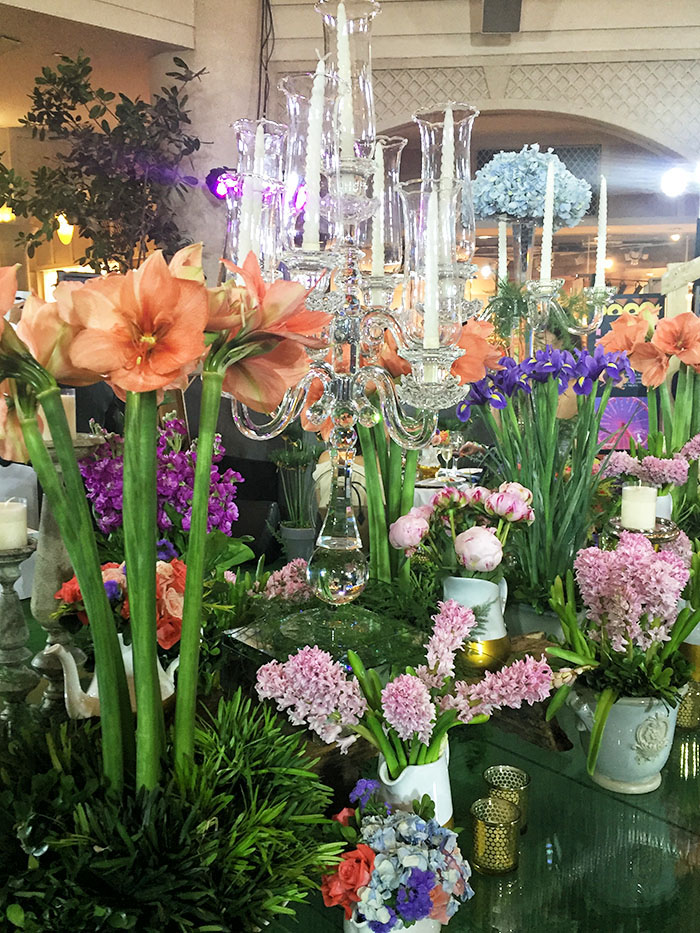 In Womenswear and Menswear, the collections for smartwear, casualwear, accessories and footwear, as well as destination departments such as its popular Denim Shop. In Lingerie customers will be able to choose from its latest lingerie, sleepwear and hosiery.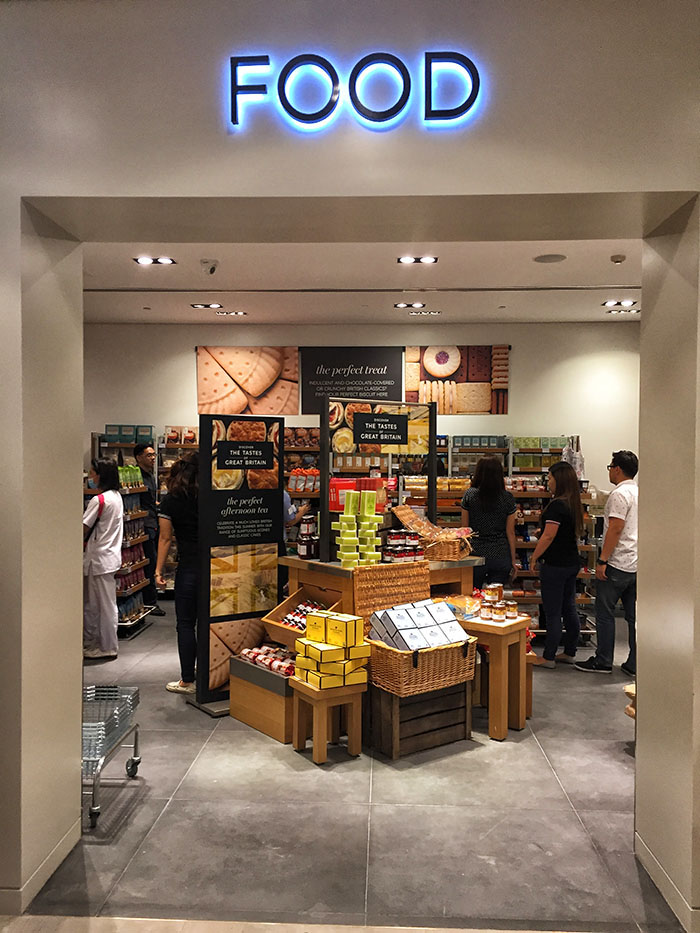 Outstanding quality food
At the new Food store, customers will be able to discover a world of the finest global flavours and award-winning wines.
Marks & Spencer Food is renowned for leading the way in quality and innovation. To stay at the forefront of food innovation, a team of food technologists and product developers based in London focus on continually identifying new trends and developing new delicious food and drink products for customers to enjoy. As a food specialist, Marks & Spencer is also committed to using the very best quality and responsibly sourced ingredients in all of its exclusive food products, including moving to 100% Fairtrade Tea and Coffee in 2006 and using only free range eggs in all its food ranges since 2002.
The new M&S Store at the Powerplant Mall will bring a range of delicious confectionery, groceries, savouries and drinks, all-time favourites inspired by the finest global flavours, and internationally award-winning wines.
Food Offerings:
SWEET TREATS: CONFECTIONERIES
Key Categories
Fruits – A delicious range of fruit flavoured soft eating gums and hard boiled sweets Toffees – Traditional British toffees and soft caramels
Mints – A great selection of traditional British mint flavoured sweets
Chocolate Bars – Indulgent selection of chocolate treats ideal for a quick snack or for sharing
Boxed Chocolates – Using the finest ingredients, a range of Belgian, Swiss and traditional UK chocolates made to an exclusive recipe
Why buy our confectionery?
We offer a complete range of confectionery which is free from artificial colours and flavourings
Something for everyone from Traditional favourites such as toffees to exclusive ranges such as Percy Pig
Our Swiss chocolate is made to an exclusive recipe using only the finest cocoa beans and 100% Swiss milk
Our signature range of Belgian boxed chocolates is made exclusively for M&S by a famous Brussels chocolatier
Did you know?
Percy Pig is exclusive to M&S
Percy is so popular that he even has his own fan club on Facebook!
Percy's family has now grown to include: Penny Pig, Percy Piglets, Percy & Pals
BISCUITS
Key Categories
Everyday – Traditional UK biscuits
Shortbread – Made in Scotland, the home of Shortbread Cookies
Indulgent cookies made to traditional all butter recipes
Treats & Assortments – Indulgent Biscuits made with more butter and more chocolate for the ultimate treat
Viennese – Light, buttery melt in the mouth biscuits exclusive to M&S Chocolate Biscuit
Bars – Snack treats. Ideal for a quick snack to eat on the go
Why buy our biscuits?
We only use the best quality natural ingredients to give the best possible tasting biscuits
Many of our ranges are exclusive to M&S (Extremely Chocolatey, Viennese, Belgian, Swiss)
All our Specialty biscuits are made in small batches to deliver the best possible eating quality
We use only premium quality real chocolate, often Swiss or Belgian -Our shortbread biscuits are baked to a traditional Scottish recipe
SAVOURY SNACKS
Key Categories
Full on Flavour Crisps – A wide range of distinctively flavoured crisps
Premium Crisps – A range of delicious Hand Cooked crisps
Family Snacks – All your favourites from Cheese Tasters and Salt & Vinegar Sticks to Bacon Rashers and Onion rings
Tortillas – Great for dipping and available in a range of flavours
Party Nibbles – The perfect alternative to traditional crisps from breadsticks to cheese straws
Healthier Options – A range of products offering reduced fat alternatives to standard crisps and snacks
Nuts – A wide range of roasted and salted nuts and nut assortments
Why buy our savouries?
We use the finest potatoes which are carefully selected to create the best colour and crunchy texture
Our crisps are cooked in High Oleic sunflower oil which is 70% lower in saturated fats than standard cooking oil
No artificial colours or flavours are used
None of our crisps contain MSG
We use foil package for extra freshness
WINES
Key Categories
Wine – A comprehensive range of Red, White and Rose wines from all over the world that will suit all tastes and budgets
Champagnes & Sparkling wines – Ideal for any kind of celebration
Sherry & Port – always a favourite for Christmas
Why buy our wines?
M&S is the only retailer that has a winemaking department!
Our winemakers blend the wines at the wineries to product a better quality wine
We win more awards in big International wine competitions than any other retailer
Our range spans many countries and includes a wine to suit every occasion and price
Our most popular wines are also available in small bottle sizes
Our black labels have all the information a customer needs to help them select the right wine – including a tasting note, winemaking information and food matching suggestions -Wines which are suitable for vegetarians are clearly labelled on the back of the bottle
All our wines are 100% GM free and our organic wines are made from grapes grown without the use of pesticides or artificial additives
We use screw caps and synthetic corks on some wines because natural cork can affect the taste of some delicate wines
European countries like France, Italy and Spain are the traditional origin of wine and are known as "Old World" countries -Australia, New Zealand, South Africa and North & South America are known as "New World" countries as they are newer to wine production.
Often new world wines are fruitier than old world wines
Some white wines and many red wines are fermented or stored in oak barrels for extra flavor – such as Chardonnay (white wine) and Cabernet Sauvignon (red wine)
Hits: 331