Shop the World's Best Products
By Yrda Veanssa Fernandez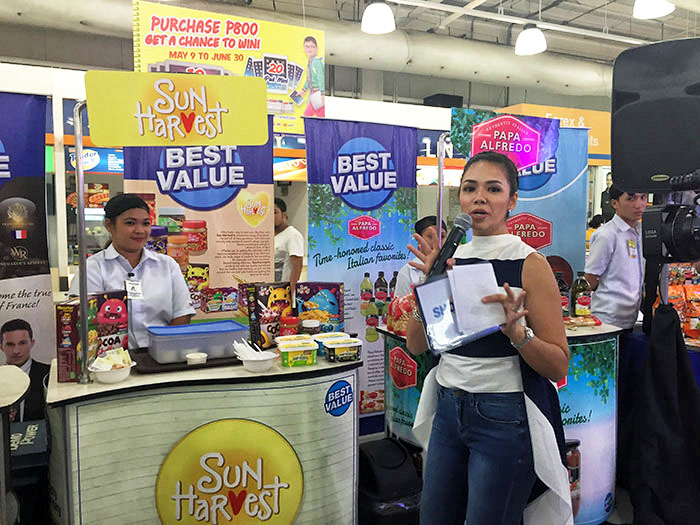 What would surely be a pure delight for homemakers is Shopwise's new line of products launched in June at the Shopwise Sucat branch. Their private line carries the name Best Value, which promises "Best Quality and Wholesome Goodness". The event, hosted by culinary celebrity Danica Sotto-Pingris and Chef Jonah Trinidad, renowned kitchen manager of GMAs network's cooking shows, conducted a cooking demo exclusive to invited guests.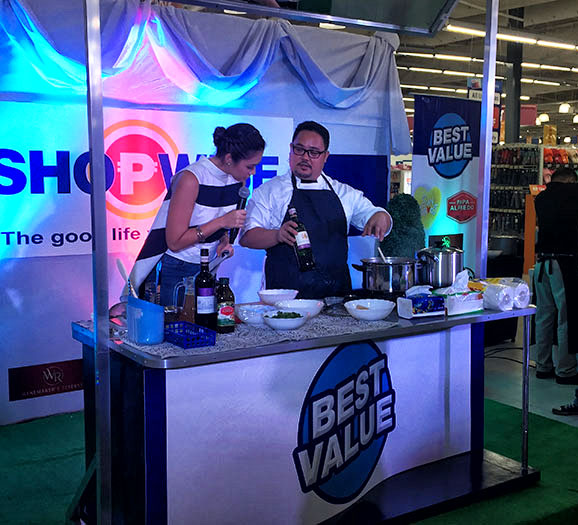 The products, exclusively available at Shopwise, are a host of products that are vying for a permanent space in your pantry. Passionate home cooks and aspiring gourmets will delight in Papa Alfredo's products to conjure up the most delightful Italian meal that will have you singing a canzone as if you are right in the streets of Italy. Papa Alfredo Italian pastas are made from 100% Durum Semolina Wheat. They come in a variety of pasta shapes and sizes such as fusilli, penne, linguine, and chifferi (elbow), the ones commonly used in Filipino households. The Papa Alfredo brand also carries gourmet oils such as olive oil varieties and grape seed oil, which may not be as familiar to us, but it has a high smoke point and is ideal for stir fries and sautees. It is also marketed as healthier oil that is high in Omega-6 and Omega-3 fatty acids.
The kids might enjoy the products from Sun Harvest which include cereals like cocoa shells and honey hoops, and a host of peanut butter spreads, while parents might enjoy trying Sunny Meadow, a line of alternative to butter spreads from Australia. These include margarine, canola, sunflower and olive oil, which are familiar as oils for cooking, and they are imbued with the same characteristics as such. Sunflower is known to be high in good polyunsaturated fats. There are also reduced fat and salt variants.
 French Cellars offers consistency from vintage to vintage. The Premium Varietal Range include Cabernet Sauvignon, Merlot, Shiraz, Grenache Shiraz Mourvèdre, Cabernet Merlot, Pinot Noir, Chardonnay, Sauvignon Blanc and Grenache. The AOC (Appellation d'origine controlee) Range is full of elegance and authentic character: Côtes du Rhône, Côtes du Rhône Villages Plan de Dieu, Languedoc, Bordeaux Red, Bordeaux White and Bourgogne Chardonnay. The Premium AOC Range include wines made by famous houses such as Haut Médoc by François Thienpon, St. Emilion Grand Cru by François Thienpon and Châteauneuf du Pape by Romain Duverney.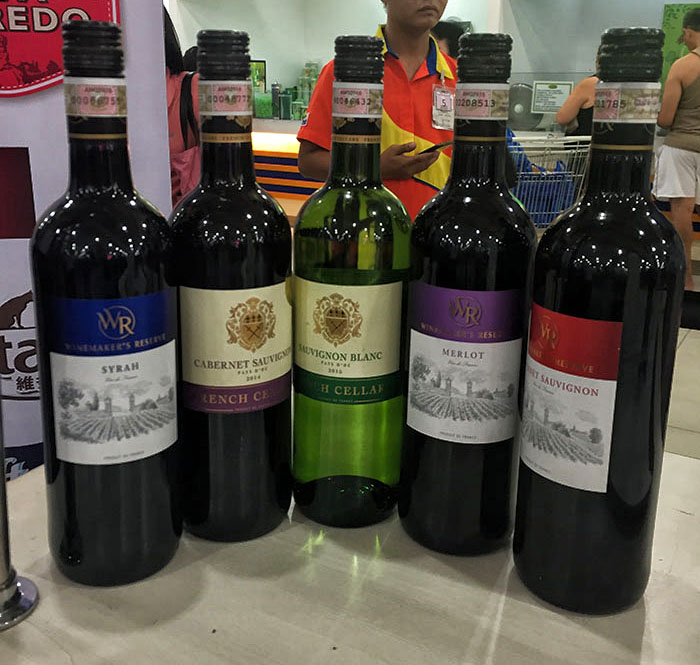 Humans aren't the only one who will be happy with Shopwise's new range. VitaPet – For the Love of Paws is something for our beloved 4-legged friends. VitaPet Dry Food Products are free from artificial flavors and monosodium glutamate. There are wet and dry food products with a variety of flavors like seafood and tuna for cats and beef, chicken, turkey, and lamb for dogs. If your cat regularly coughs out hairballs VitaPet Hairball Control (Ocean Fish Flavor) contains a unique blend of fiber that helps excess hair pass through the digestive system, which prevents the formation of hairball and keeps your cat healthy.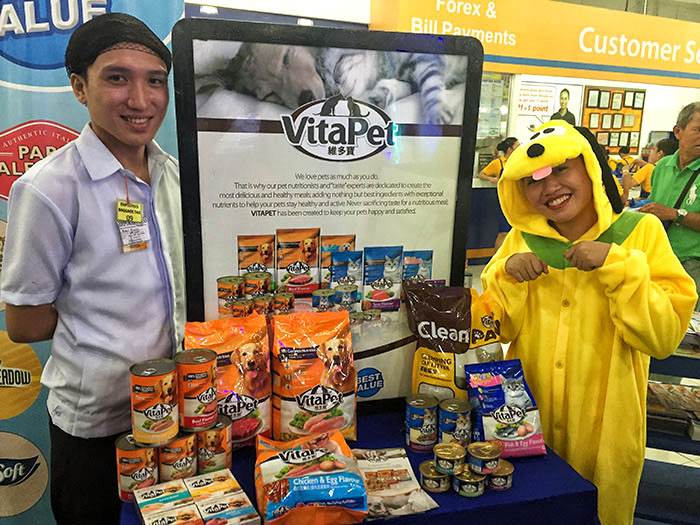 Try browsing the aisles of your nearest Shopwise to see these and other interesting products that fit your lifestyle.
For more updates visit www.shopwise.com.ph and follow Shopwise on Facebook to check out the Best Value catalogue.
Hits: 45