Asiaworld Hospitality conduct first Certified Hospitality Educator – CHE – course in the Philippines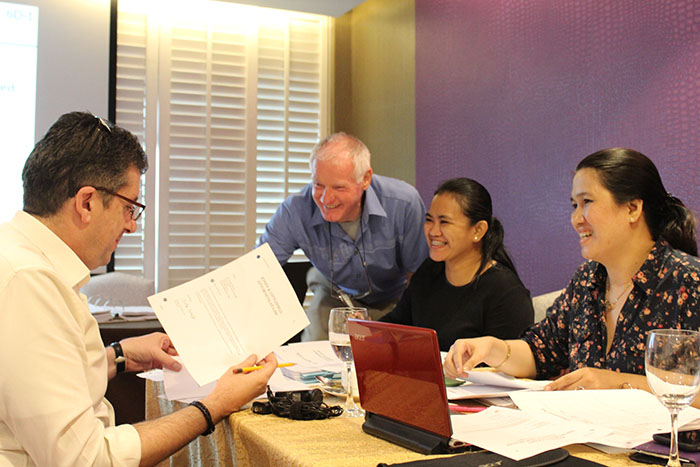 Asiaworld Hospitality, the official partner of the American Hotel and Lodging Educational Institute, AHLEI contributes to develop Hospitality Educators  in line with Asian and International  Standards.
More than 50 faculty members  attended the series of  intensive workshops including representatives from   De La Salle – College of Saint Benilde, Lyceum of the Philippines University, University of Santo Tomas, Our Lady of Fatima University, Cagayan de Oro College – PHINMA Education, University of Iloilo – PHINMA Education and Woosung University of Korea.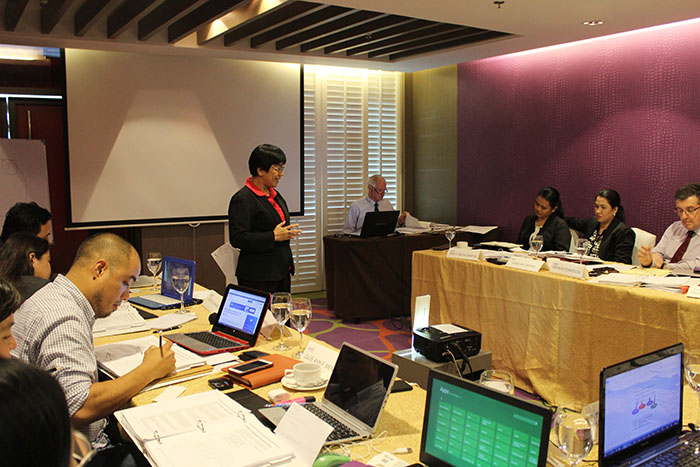 The CHE  was conducted by Fr. Robert Steele, a Catholic priest from the Diocese of Auckland, to deliver the milestone workshop. Fr. Steele is currently a program leader and a senior lecturer in AUT University, School of Hospitality and Tourism in Auckland, New Zealand, boasting of a 30-year experience in the field of hospitality.
The AHLEI developed the CHE designation and it has become one of the most recognized credentials in hospitality and tourism education as it is the only professional development opportunity designed for post-secondary hospitality educators around the world.
Asia World Hospitality offers a global solution to the hospitality education industry through the distribution of the AHLEI programs. With the largest range of educational materials, a good number of hospitality schools in the Philippines have adopted the AHLEI programs and have become Global Academic Partners. With Asia World and AHLEI, prospective students may gain an international diploma which may serve as their key in obtaining a bachelor's degree in the United States. In addition, Asia World Hospitality also conducts training for hospitality professionals, offering certifications from the General Manager level down to the front line employees.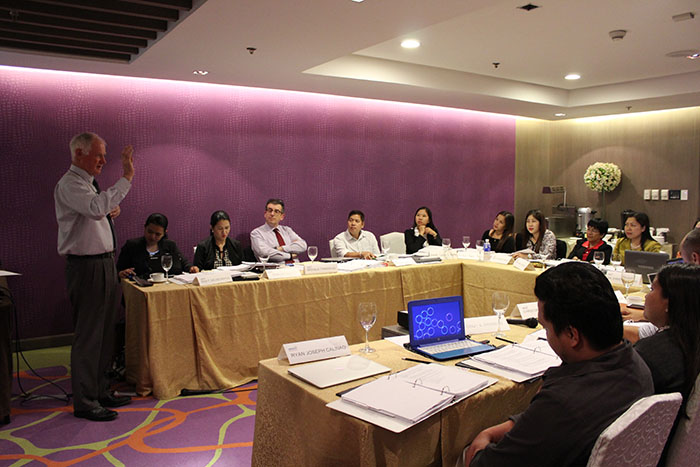 Machi Borja, Managing Director of AsiaWorld Hospitality stated that additional CHA Certification will be held in the Philippine throughout the year.
About Asia World Hospitality:  Asia World Hospitality is  a next generation Hospitality Management and Training company, created and designed to assist Institutional Investment Groups, Individual Owners and Landers, to successfully manage their assets and generate the desired returns. AWH focuses on training and continuous learning offers for both professional and academic individuals.
For more information, you may log on to our website at asiaworldhospitality.com or please email us at info@asiaworldhospitality.com or you may call on 63 2 5567994 or +63 917 523 2128
Hits: 50