Brewed Awakening: Conlins Coffee Opens Coffee Lab At Bonifacio High Street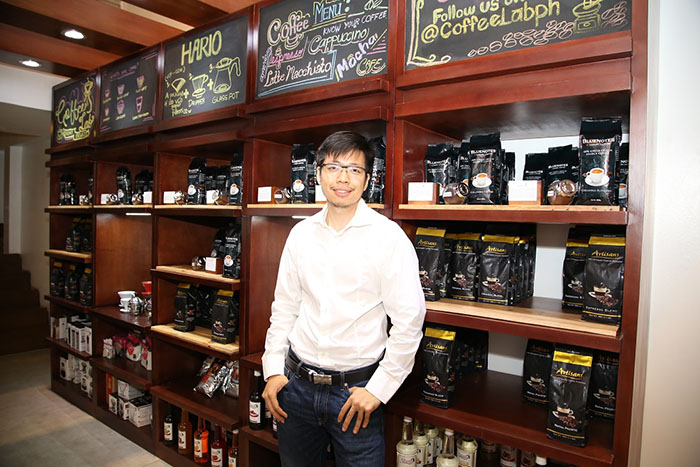 Many have come to love coffee not only for its kick of caffeine, but because drinking a cup of the dark brew is such sensorial experience. There lies the beauty of coffee, it engages and awakens. The soothing, delicious aromas; the dark bitter blend; and the warmth that radiates from a freshly brewed cup – all your senses are engaged.
And what makes coffee more perfect is the fact that there is a brew just for you. Whether you like it sweet, bright, tart or with a tinge of bitterness, Conlins Coffee can help you discover the blend that best suits your palate and personality.
"While you may be fine with just your basic 3-in-1 coffee, we want you to know that there is a greater, more flavourful world out there. We created the Coffee Lab so that it can become a resource. It's a place where people can explore their coffees, try different brew methods, and sample different roast origins. Here, curious drinkers and coffee connoisseurs can explore," shares Eric Lim, the COO of Conlins Coffee Company and licensed coffee Q grader.
The Coffee Lab, which opens its doors on June 8, 2016 is located at Bonifacio High Street next to the Alessi Showroom, and offers 19 selections – from  single, 100% Arabica bean brews from the Blue Notes line, to delicious blends from the Artisans Line.
With its warm, modern interiors made from wood and mental, and its beautiful display of coffee beans and coffee equipment, the Coffee Lab becomes a welcoming and inviting haven for coffee appreciators.
CONLINS COFFEE COMPANY
Conlins Coffee Company, the brand behind the Coffee Lab,  is a full service gourmet coffee company that produces premium roasted coffee beans, ground coffee, and customized blends, which make use of beans sourced from all over the world. Conlins has its own gourmet coffee lines called "Artisans," and "Bluenotes," as well as a specialty line of premium syrups and chocolate powders called "Serenity Syrups."
"Many are intimidated by coffee and people think coffee can only be enjoyed by connoisseurs. We want to correct that misconception as coffee is for everyone. Our goal at Coffee Lab is not to marginalize anyone; we want to be able to help people find their own perfect cup."
Helping customers to explore their palates, Coffee Lab can prepare cups on the spot so that customers can sample their preferred brews. Educate yourself and feel free to ask the staff on what brew best suits your tastes, as there are a million and one ways to enjoy a cup.
BLUENOTES
Created for those who enjoy bold, pure and unadulterated flavors, Bluenotes offers 100% single-origin Arabica beans, sourced from over 20 coffee producers around the world.   From the exotic beans of Congo to our own proud Mt. Apo Arabica and Benguet coffee, you can savor the best of the world here. "Each origin of coffee has something unique to offer. Coffee from Sumatra gives a very different cup profile from coffees originating from Brazil or Ethiopia. There are differences in sweetness, tartness and depth. The origin of your coffee is only one of the many aspects that affect the coffee's flavor profile," explains Eric.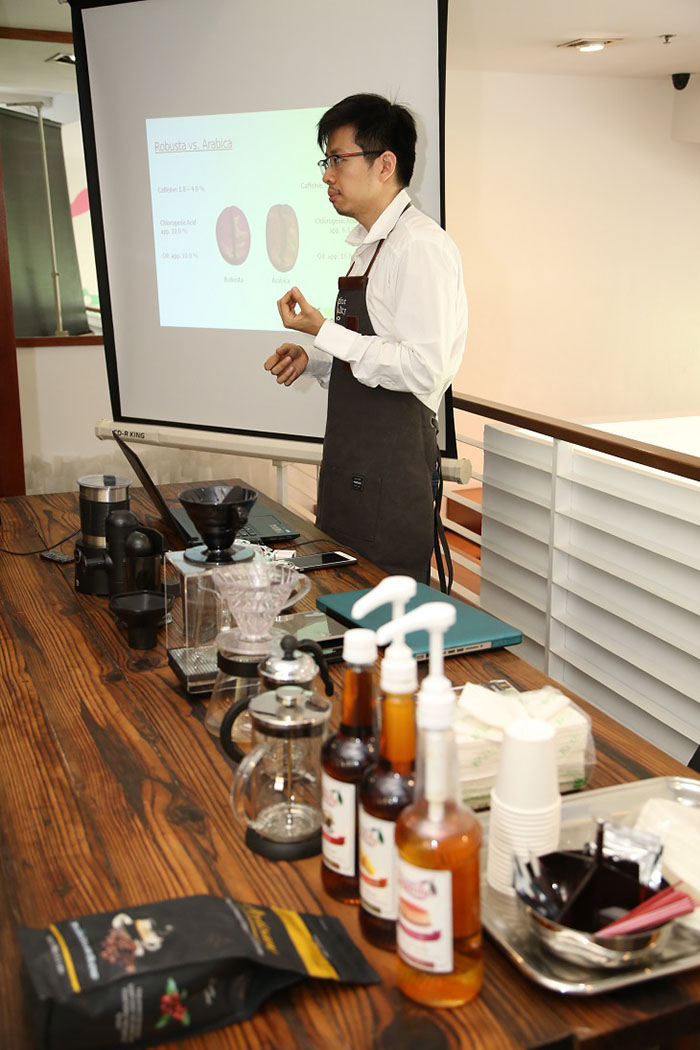 ARTISANS
While Bluenotes focuses on strictly single-origin beans, Artisans, on the other hand, is a line of gourmet, hand-crafted blends.
A master roaster, guided by his palate and expertise, creates flavors of depth by blending coffee beans of differing origins and profiles. And what you get is a rich, layered experience built on varied notes and aromas, a truly indulgent treat for one's senses.
For those who are looking for a great beginner's blend, the Million Dollar Brew is highly recommended. "This is for people who are regularly on-the-go. It's familiar and of high quality so you get both breadth and depth of flavour," shares Eric.
Another great basic coffee good for everyday consumption is the Premium Blend. "It's an all around coffee. Regardless of how you prepare it, it works."
For those who are fans of espresso will delight in the Espresso Blend, which has sweet, caramel undertones. "We were able reduce the acidity and increase the chocolate-y, nutty tones, so that it's not in your face."
The Breakfast Blend, on the other hand, is suggested for drinkers who want a bold coffee experience. "The Breakfast Blend with its heavier body works well if you like to add milk or sugar. It's lower in acidity, and has a mellow tone."
Charcoal Roast is another heavy blend that you can add a lot of milk to. "It has smoky hints and its flavours will still cut through, even if you add a lot of milk."
And for those who completely want to remove the fuss, Conlins' 3-in-1 blend, which has micro-granules of roasted beans, offers the same convenience but with more premium flavour.
REDEFINING THE EXPERIENCE
For over 11 years, Conlins has strived to create a diverse portfolio of products that elevate the coffee experience. Through its different lines and offerings, Conlins Coffee hopes to inspire your palate and guide you in finding your own voice in the world of the dark brew.
"Each coffee speaks to each individual; and so there is, indeed, a drink that is just right for you. All you need to do is look, explore, and enjoy. You deserve the best that the world (of coffee) has to offer," ends Eric.
Bluenotes Coffee, Artisans Coffee and Sweet Serenity are distributed by the Conlins Coffee Company. For more information, visit www.conlinscoffee.com, follow them on Instagram: @coffeelabph, or call 551-3215 and 831-2729.
You can also visit their retail outlets in Conlins Elements in Greenbelt 5, Coffee Lab (beside ALESSI) in Bonifacio Global City or call 856-4452, and The Coffee Laboratory in Ayala Center Cebu 3rd Level .
Hits: 73