URC Flour launches nationwide search for the next Filipino bake masters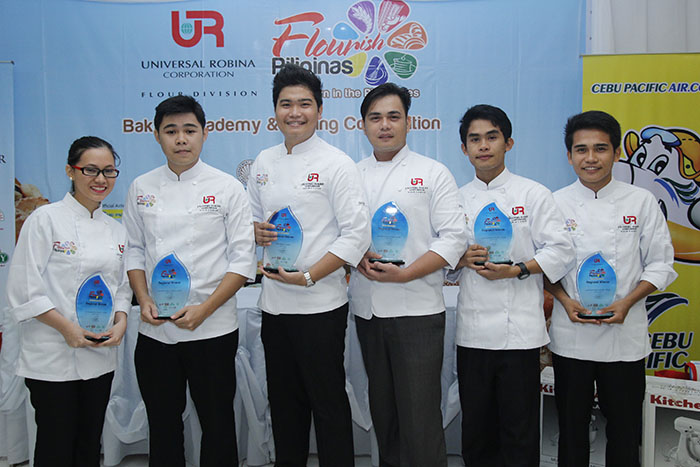 Do you want to become one of the country's future bake masters? Then Bake It Happen!
Universal Robina Corporation (URC) Flour, one of the country's top flour millers, is challenging culinary arts students to showcase their bread- and cake-making skills in the Flourish Pilipinas: Bake It Happen! Nationwide Baking Competition 2016.
Sponsored by Yummy Magazine, Masflex Kitchenpro, Masflex Cookware and Kitchenware, Coco Natura, RM Boxes, KitchenAid, Actron Industries, Inc., and Sonlie International, Inc., Flourish Pilipinas: Bake It Happen! is a bake-off that celebrates unique and proudly Pinoy flour-based breads and pastries.
To join the competition, Culinary Arts or Hotel and Management course students are encouraged to submit original recipes in the Breads or Cakes categories.
Baked creations should incorporate a non-functional ingredient and make use of any of the URC Flour brands such as Blend 100 Flour, Continental All-Purpose Flour, Daisy Cake Flour, FibrA+ Whole Wheat Flour, Globe First-Class Flour, My Rose Soft Flour, and Sampaguita Soft Flour.
Shortlisted teams will vie in the Flourish Pilipinas: Bake It Happen! Visayas/Mindanao and GMA/Luzon regional competitions. These will be held at the University of Mindanao in Davao City and Center for Culinary Arts in Manila, respectively. All finalists will be given a challenge and a surprise ingredient to use during the bake-off
"We are very excited to once again seek out the most talented student bakers through the Flourish Pilipinas baking competition. With URC Flour brands that
cater to every baking need, these future master bakers would surely be able to whip up some of the most fascinating creations to showcase their baking prowess," said Ellison Lee, URC Flour VP and general manager.
Trophies, certificates, and more than P300,000 worth of prizes await the winners while regional grand champions will also receive internships with one of the country's prestigious hotels, the Crowne Plaza Hotel and a feature in Yummy Magazine.
So hurry, join the country's most prestigious baking competition. The complete contest details and mechanics as well as downloadable entry forms can be found on the Flourish Pilipinas 3 Facebook page. Deadline for submission of entries is on September 30, 2016.
Hits: 76