Unlimited Wine at Crimson Hotel's The Lobby Lounge at PhP750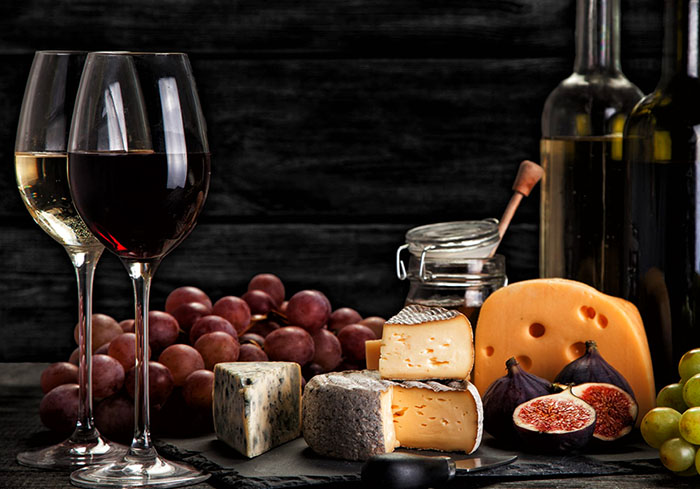 More than just being heart healthy, wine has a lot of surprising health benefits, many of which stem from Resveratol – a natural key ingredient present in red wine that helps prevent damage to blood vessels, reduces low-density lipoprotein, cholesterol and prevents blood clots. Some more proven benefits of drinking wine are – Promotes Longevity, wine drinkers have a 34 percent lower mortality rate than beer or spirits drinkers according to the published Journals of Gerontology, 2007; Lowers Risk of Heart Diseases, red-wine tannins contain procyanidins, which protect against heart disease according to a study at Queen Mary University in London, published in Nature, 2006; Slows Brain Decline – Brain function declines at a markedly faster rate in nondrinkers than in moderate wine drinkers as per Columbia University study of 1,416 people, published in Neuroepidemiology, 2006 and much more.
From July 1 to September 30, after a killer work day, enjoy the benefits of luscious wine – unlimited! Available every day, from 7PM to 9PM at The Lobby Lounge of Crimson Hotel Filinvest City, Manila and features famous Australian wine – Willowglen, with choices between – Cabernet Merlot 2015 (red wine), from the region of South Eastern Australia, with lifted aromas of black currant, blueberries over hints of bay leaf and milk chocolate and a palate of soft medium bodied wine showing layers of blackcurrant and red berries, complimented by the soft supple tannins and nuances of chocolate oak; Or the Willowglen Chardonnay 2015 (white wine), from Riviera region, with bouquet of tight, fresh pear with stone fruit and balanced with a subtle hint of oak and carried on a weighty palate of pearly picked peach and melon notes, culminating in a fresh and crisp finish.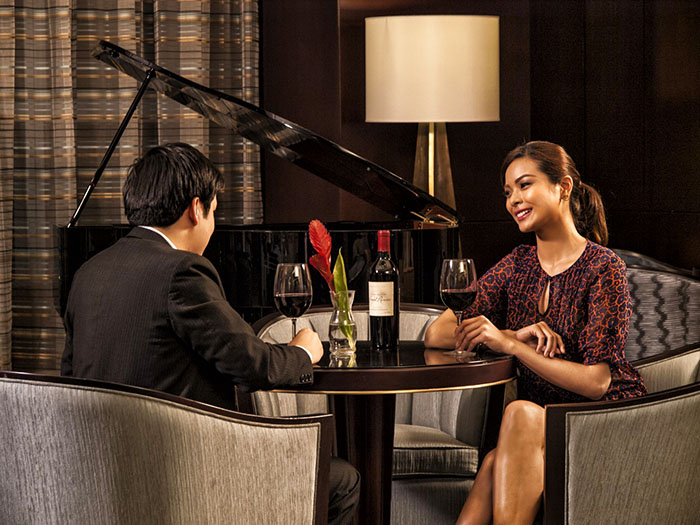 Moreover, to enrich your wine nights experience, UNLIMITED WINE @ The Lobby Lounge also comes with a complimentary cheese platter with high quality, imported cheeses of Emmental (Swiss cheese) – one of most healthiest cheeses, it is low fat, low sodium, high protein and high calcium, Camembert – a gooey offering from Normandy, France is soft and creamy, low in fat, has 80 calories per ounce and is 30% water, and Cheddar – one of most well-loved cheeses, contains calcium, vitamin D and potassium, good for bone health and preventing diabetes.
The Lobby Lounge is located at the 8th level of Crimson Hotel Filinvest City, Manila, which also offers live piano entertainment of classic tunes every night to take your work blues away. Just minutes away via a smooth riding experience at the Skyway, located at the laid back south of the metro, where a balance of city living and lush green spaces can relax you in many ways is the Crimson Hotel Filinvest City, Manila refuge. For more information and reservations, please call (632) 863 2222 or visit website crimsonhotel.com/manila. Crimson Hotel Filinvest City, Manila is inside Entrata Urban Complex, 2609 Civic Drive, Filinvest City, Alabang, Muntinlupa City 1781.
Hits: 46