Pag-IBIG Loyalty Card now earns Peso Points at Puregold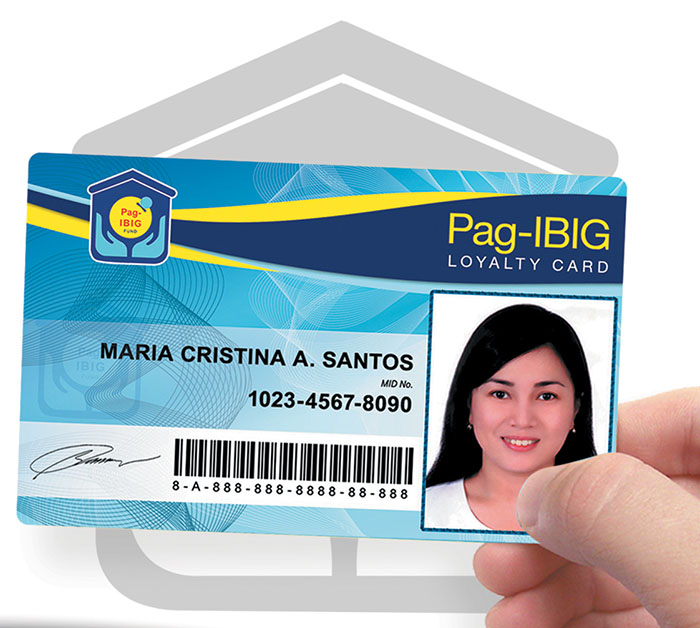 Pag-IBIG Fund is beefing up its list of partners in its Loyalty Card Program. The Loyalty Card holders can now earn points and privileges when they shop at any Puregold supermarket nationwide, after Pag-IBIG Fund and Puregold Price Club signed an agreement to provide additional benefits to Pag-IBIG.
"We want to maximize the value of Pag-IBIG membership through the Pag-IBIG Loyalty Card. The project is our way of showing loyalty to our 16.4 million members, as it makes Pag-IBIG more relevant in the lives of Pag-IBIG members through benefits that they can enjoy more frequently. What we did was to tie up with private sector entities that can offer discounts and privileges to our Pag-IBIG members. One such benefit is earning Peso points on groceries that this partnership with Puregold will provide," said Florencio O. Galang, Jr., Officer-in-Charge of the Office of the Vice President for Public Relations and Information Services Group of Pag-IBIG Fund.
Galang added that the Loyalty Card is also the best way for Pag-IBIG members to have their permanent Membership Identification (MID) numbers at hand because it will be printed on the card. As of July 2016, there are more than 2 million Pag-IBIG Loyalty Card holders in the country.
Pag-IBIG Loyalty Card holders will earn one (1) point for a minimum purchase worth P400.00 of any item, paid in cash or credit card, at any Puregold store. Each point is equivalent to P1.00 which they can use to purchase items at Puregold. Pag-IBIG Loyalty Card holders must have at least 50 points to use or redeem earned points at any Puregold store.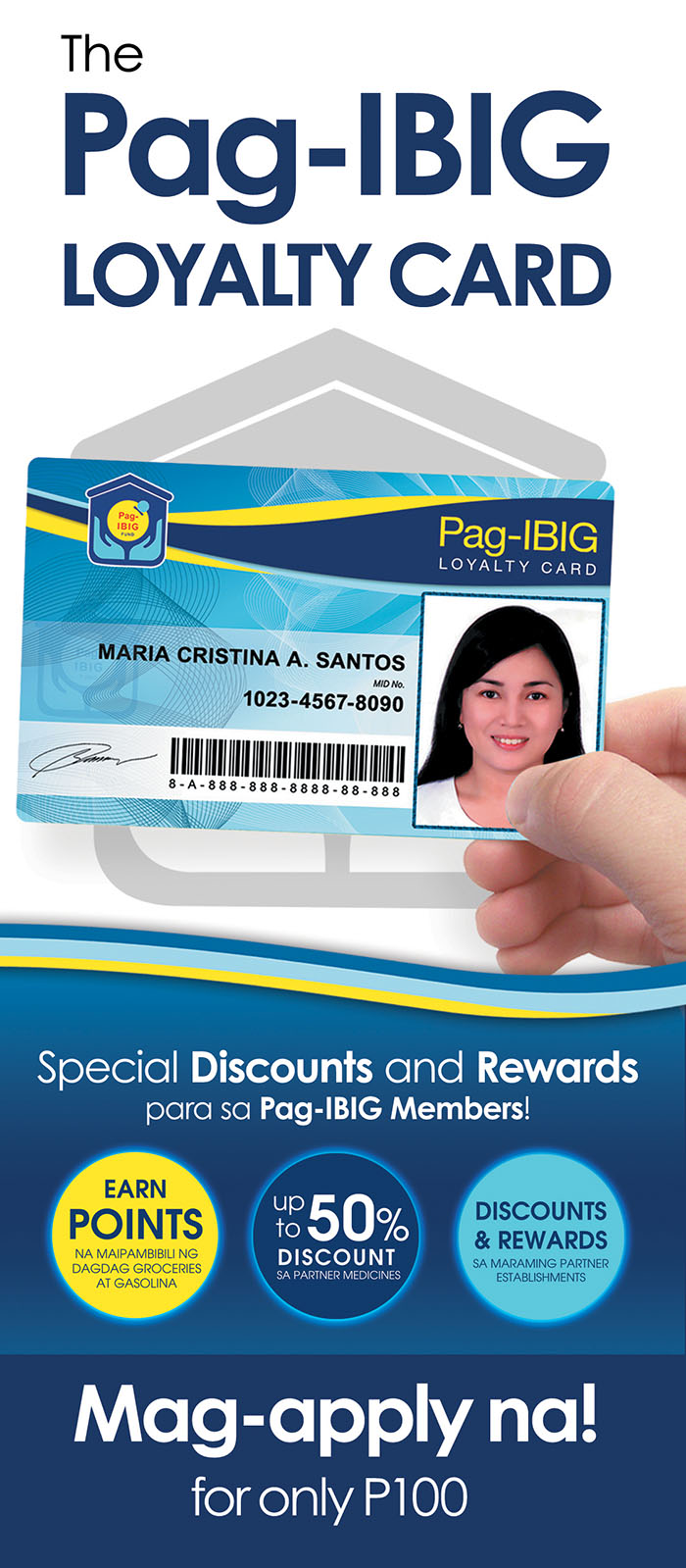 As of June 2016, more than 94,000 points were granted to Loyalty Card holders who shopped at Puregold.
Puregold has 260 outlets nationwide, offering a wide range of consumer products, furniture, and appliances.
Pag-IBIG members who are interested to avail of the Loyalty Card can proceed to the nearest Pag-IBIG Fund branch nationwide. Those who are employed can coordinate with their company's Human Resources Department for enrollment kiosks to be deployed to their offices.
The Pag-IBIG Loyalty Card also provides additional benefits to Pag-IBIG members in the form of special discounts and rewards when they pay for medicine, groceries, tuition, fuel, travel, and many more at any of the 119 partner-merchants in the country.
7 Pag-IBIG projects honored at ASSA Recognition Awards 2016
Pag-IBIG Fund had the most projects, numbering seven, which were presented with the Excellence Award among 19 member-agencies of the ASEAN Social Security Association (ASSA) at the ASSA Recognition Awards 2016. A total of 19 projects from 13 member-agencies were recognized during the 33rd ASSA Board Meeting and Conference at Sofitel Hotel, Manila.
The Employees Provident Fund, an ASSA member from Malaysia, introduced the ASSA Recognition Awards at the 32nd ASSA Board Meeting and Conference in Singapore last year. The Awards aim to recognize outstanding projects and spur innovation among member-agencies for them to continue doing more for their respective clients.
Pag-IBIG Senior Vice President for Financial Services Sector Florentino E. Espana, Jr. received the awards on behalf of the Fund. Mr. Ng Chee Peng, ASSA Chairman and Chief Executive Officer of the Central Provident Fund Board in Singapore, presented the awards to the following Pag-IBIG projects: Pag-IBIG Loyalty Card and Group Housing Loan Program (GHLP) under Innovation; Outsourcing of Collections of Delinquent Accounts through Collection Agencies under Transformation; Pag-IBIG Overseas Filipino Worker (OFW) Center under Customer Service; I Do, I Do! Araw ng Pag-IBIG and Alam mo ba? Series under Strategic Communication, and OFW Dagdag-Ipon Raffle Promo under Financial Literacy.
The GHLP and Outsourced Collections of Delinquent Accounts are under Pag-IBIG's home lending operations that make the purchase of homes easier for prospective homeowners. Through the GHLP, Pag-IBIG partners with LGUs, employers, and associations to make home finance more accessible to their respective constituents or beneficiaries. On the other hand, by outsourcing collections through accredited collection agencies, Pag-IBIG guided borrowers on the prompt payment of their home loans and increased its performing loans portfolio, leading to more funds for home finance.
The Loyalty Card, OFW Center, Araw ng Pag-IBIG, and OFW Dagdag-Ipon Raffle Promo are under member services operations that promote membership and savings. The Loyalty Card specifically offers discounts and peso points from partners nationwide. The Araw ng Pag-IBIG is an annual event every February where Pag-IBIG conducts mass weddings for its members and prospective members. The OFW Center offers a one-stop shop to Pag-IBIG OFW members, while the OFW Dagdag-Ipon Raffle Promo encourages them to upgrade their monthly savings.
Alam mo ba? is a series of infographics posted at Pag-IBIG's official Facebook page to update its 16.4 million members on Pag-IBIG's programs and services.
Two other projects from the Philippines were also recognized, one each from PhilHealth and Government Service Insurance System. The awarded projects came from ASSA members in 8 countries.
The ASSA Executive Board also approved Pag-IBIG's recommendation to include Good Governance as a new category in next year's awards. Mr. Ng Chee Peng agreed that good governance is a very important component in provident fund and social security administration.
Pag-IBIG and BIR tie-up for faster housing loan processing 
Pag-IBIG Fund members will soon experience a faster and more efficient processing of their housing loan applications after the Fund received its authorization from the Bureau of Internal Revenue (BIR) to electronically file tax returns using Electronic Bureau of Internal Revenue Forms (eBIRForms) and to secure Certificate Authorizing Registration (eCAR) on behalf of its accredited developers/member-borrowers also using eBIRForms.
Pag-IBIG Fund is the first institution granted an eCAR arrangement by the BIR. The Business Rules on the arrangement are currently being crafted.
Pag-IBIG Fund and BIR previously signed a Memorandum of Understanding authorizing the Fund to use eBIRForms and secure the eCAR, which is aimed at improving the services of the two agencies for the benefit of their common clients. Former BIR Commissioner Kim S. Henares issued Revenue Memorandum Order No. 28-2016 for the policies, guidelines, and procedures in the implementation of the agreement, which was affirmed recently by current BIR Commissioner Atty. Caesar R. Dulay.
With this arrangement with BIR, Pag-IBIG housing loan borrowers do not have to file a leave from work just to go to the BIR to get their eCAR, since Pag-IBIG is already authorized to do this for them. This saves them time and money, especially those who are on a no work-no pay employment.
The partnership of Pag-IBIG and BIR will significantly reduce to five days the processing time on the release of eCAR. It is congruent with President Rodrigo Roa Duterte's directive to shorten government processes, further benefitting Pag-IBIG's members.
The government-to-government partnership with BIR is the second of Pag-IBIG's efforts to streamline its processes for the benefit of the public, by partnering with government agencies issuing documents that form part of the Pag-IBIG housing loan requirements. This process improvement culminates the full implementation of the arrangement with the Land Registration Authority (LRA), which is aimed at facilitating the issuance of the Titles covering the property subject of the housing loan of its member-borrowers. (end)
Hits: 1520