The country's leading LPG provider has launched a campaign that advocates positive Filipino values and emphasizes the importance of family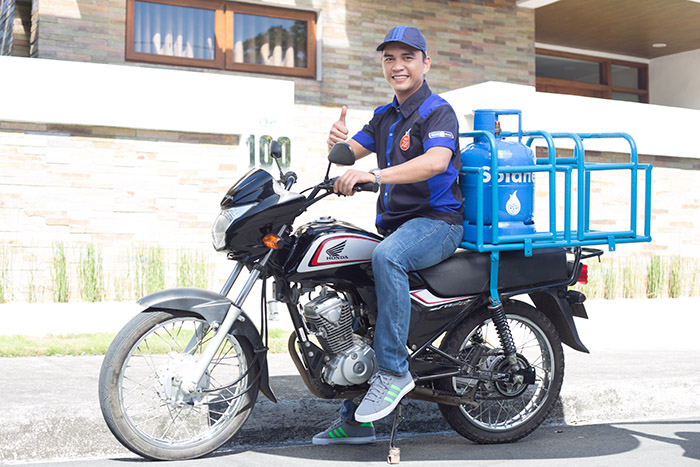 As the country gears up for change, ISLA LPG Corporation (ILC), the leading LPG solutions company and owner of the brand Solane, launches an advocacy campaign that aims to remind consumers of the importance of family and positive Filipino values.
Drawing inspiration from the popular Filipino expression, which in English means, "That's how it should be… Rightly so," ISLA LPG launches the "Dapat Lang" campaign — a program that emphasizes the importance of doing the right thing, for the family, for others and society as a whole. The campaign also touches on the importance of bringing back traditional Filipino values which have somehow been misplaced in our high-technology, fast-paced, modern setting. These values include commitment to the family, honesty, hard work, respect for others, and integrity.
"As we prepare for the many changes happening in our environment, we at ISLA LPG would like to remind everyone of the Filipino values that define us as a people and to put importance on the family, being a good neighbor and a valuable member of society," said ILC-CEO Ruben Domingo. "Our new campaign  reminds all of us — our consumers, employees, and business partners — to do the right thing in everything we do, all the time, wherever we are, in order to truly bring out positive change in all of us."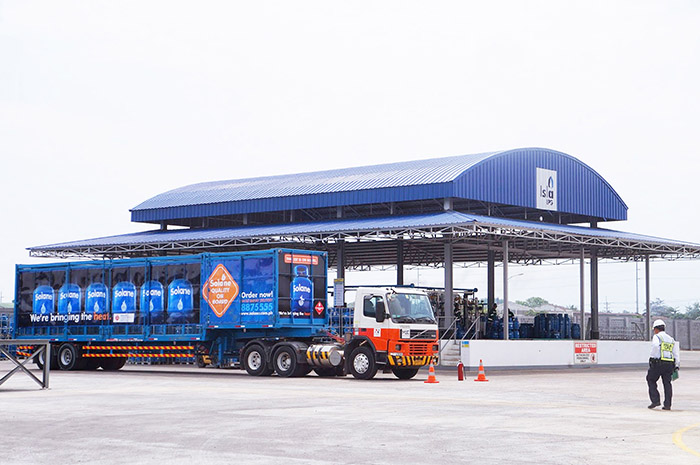 The advocacy campaign will be communicated with various mediums — print and radio ads, social media, and online videos, showcasing a mom cooking the best dishes for her family, an employee putting in ample time at work, a chef preparing high-quality ingredients for his customers, a manager catering to the needs of the client, the Solane Hatid Bahay rider ensuring that LPG delivery is safe and on time.
As part of the Dapat Lang campaign, ISLA LPG is also launching a new website, which outlines the various ways with which Solane stakeholders can live out the new campaign principle in their everyday lives. The newly revamped site also features a blog that will serve as a way for ISLA LPG to communicate directly with its consumers, especially moms. The blog will feature quick and easy recipes and helpful and time-saving tips on cooking for the family, keeping a safe environment at work and home, and more.
For its part, ISLA LPG lives out the Dapat Lang campaign by doing what it does best since the brand Solane was launched almost five years ago — provide consumers with high-quality, safe, reliable LPG products.
"We value our consumers' safety and we ensure that it is our key priority," said Mr. Domingo. "We also value our customers' trust by providing excellent products and services that are well worth their family's hard-earned money."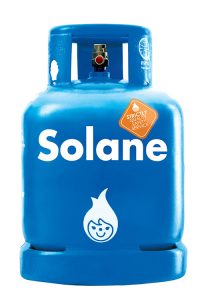 Moreover, ISLA LPG offers Solane Hatid-Bahay Service, an exclusive service provided to Solane LPG residential customers.  ISLA LPG's well-trained riders conduct a Weight Check in front of customers using calibrated portable weighing scales, assuring households of value for their money. The Solane Hatid-Bahay riders also perform the 7-Point Safety Check free of charge to help ensure the safety of consumers and their families. This includes checking the surroundings, o-ring, regulator, regulator and valve connection, hose, hose connection, and flame quality.
Furthermore, ISLA LPG holds regular safety seminars for its customers as well as to various communities nationwide. The company's employees and contractors follow strict compliance of safe LPG handling and fire safety. Through this, ISLA LPG has achieved a significant milestone of 13 million man hours without lost time injury.
This commitment to provide the best and safe product and service is, needless to say, reinforced with the launch of the company's new advocacy campaign because as they say, Kapag LPG, Dapat Lang Solane!
To know more about the Dapat Lang campaign, visit Solane's new website, www.solane.com.ph, and Facebook page, www.facebook.com/solane.ph.
Hits: 84