Ju.D's Pastries and Confectioneries: More Than Just Fruitcakes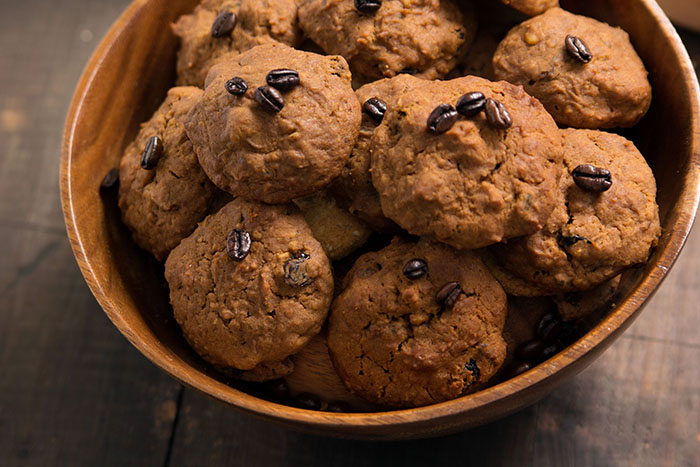 There are few holiday traditions as rich as that of the Christmas fruitcake but it's not just for the holidays anymore. Can you believe that there are people who order this in April? Yes, it's true! Ju.D's fruitcake with its spiced batter, fruits and nuts are a tasty confection now offered any time of the year!
A delicious dessert perfectly paired with coffee or tea, Ju.D's fruitcakes with its many variations has been a popular treat for over four decades. The bestseller, the Classic Fruitcake is made using Judy Lao's original recipe and is aged to perfection. For coffee drinkers, Ju.D's Blue Fruitcake is sure to satisfy with Blue Mountain coffee and Kahlua liquor soaked into the cake. Another well-known specialty is Ju.D's Gold, an apricot and cranberry fruitcake baked with honey and orange. This moist fruit-rich cake is packed with flavor and is perfect for a mid-morning or afternoon snack. For those who want something more exotic, Ju.D's Prune drizzled with coffee is rich, dark and makes for an exceptional treat for family gatherings or for your own enjoyment.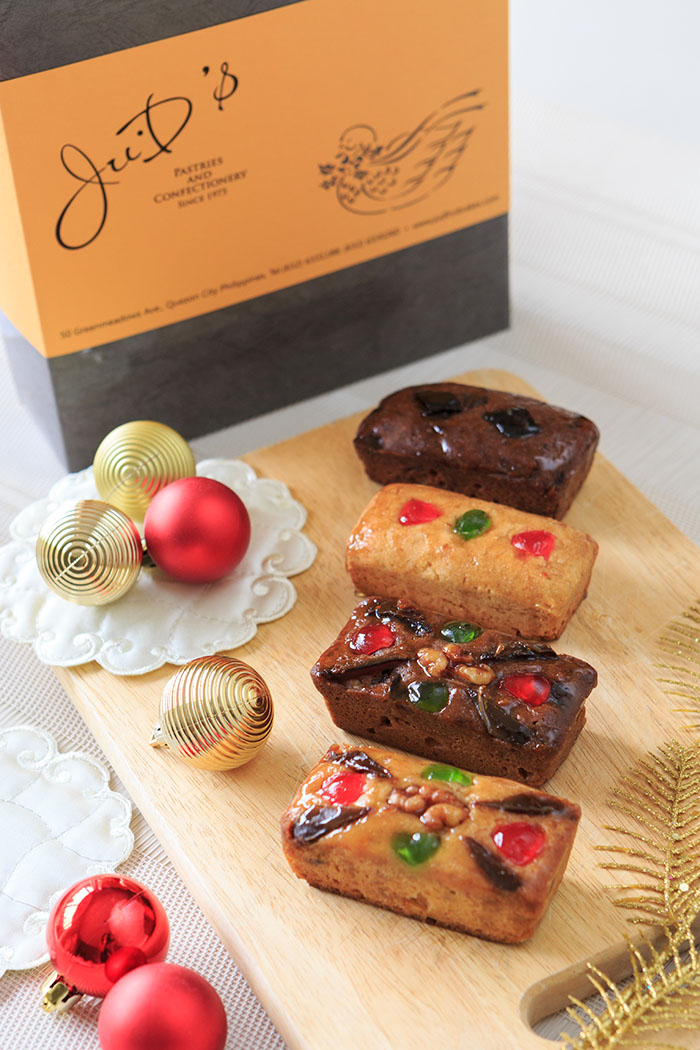 While Ju.D's Pastries and Confectioneries is famous for its fruitcakes known to convert non-fruitcake fans into fruitcake addicts, it also offers a wide range of artisan pastries sold from Judy Lao's home in Greenmeadows. The Chewy Chewkies, a non-alcoholic fruitcake cookie, is a popular treat for kids of all ages. Vegan desserts such as egg-free apricot and cranberry cookies are a healthy alternative that makes for a sweet after workout treat. Also available are the New York Peppermint Cookies, Dark Chocolate Gingerbread, Classic & Almond Chocolate Chip Cookies and Ju.D's Premium Nougat made with your choice of Cheese, Cookies & Cream, Espresso, Almond and Cranberry.
For orders or more information, please call 633-1888 or 633-0260. Fruitcakes and other pastries can be picked up at 50 Greenmeadows Ave., Quezon City. To see the complete list and descriptions of the products, visit www.judfruitcakes.com.
Hits: 192