Crimson Hotel partners with British Embassy for Food is Great Britain culinary campaign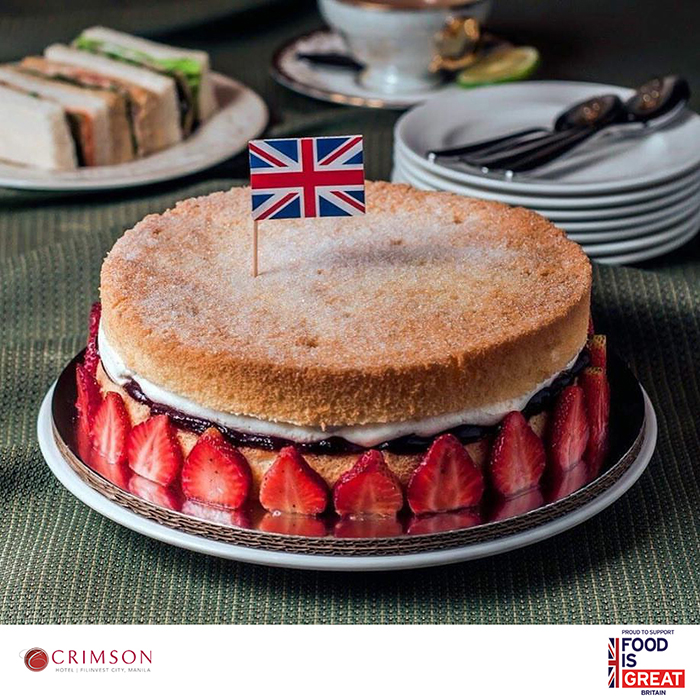 Crimson Filinvest City, Manila is relaunching its recent successful culinary fete – The Great British Encounter in support to the British Embassy's campaign of celebrating and promoting its gastronomic richness entitled – Food is Great Britain.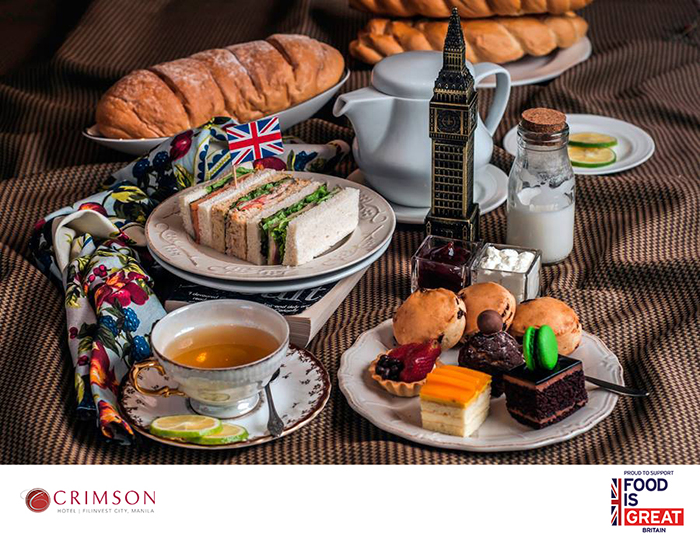 From October 14 to 23, Cafe Eight features authentic English cuisine as the highlights of more than 50 International dishes in both lunch and dinner buffet spread. British executive chef shares homegrown recipes like Grandma Eva's Sherry Trifle, an old fashioned English dessert made with fruit, thin layer of sponge cake soaked with sherry, fortified wine and custard; Beef & Ale Pie, a traditional English steak pie made with stewed steak, gravy and mixed vegetables, enclosed in pastry shell; Shepherd's Pie, a layered casserole of mashed potatoes, veggies and ground beef; plus more mouthwatering English dishes. Cafe Eight buffet lunch (12NN to 2PM, Monday to Saturday) is priced at Php1,227 nett, buffet dinner (6PM to 10PM Monday to Sunday) is only Php1,533 nett and Sunday Brunch at Php1,600 nett (12NN to 3PM).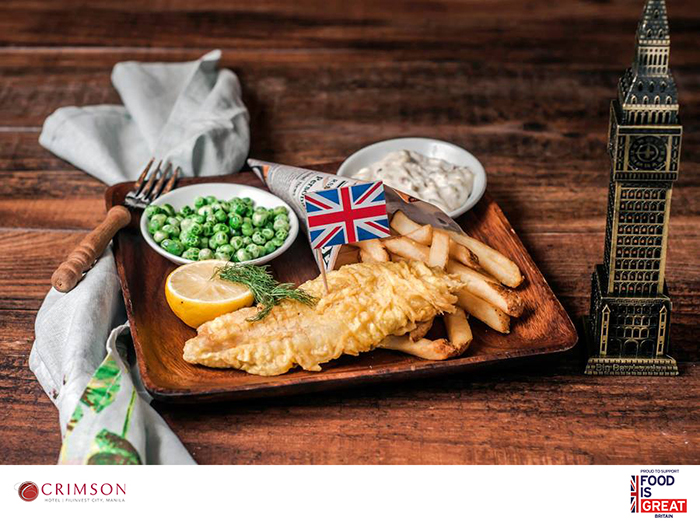 At The Lobby Lounge, from October 1 to 31, 3PM to 6PM, guests can enjoy classic British Afternoon Tea for only Php750 nett good for two servings which includes selection of sandwiches, Chocolate Praline, Carrot Cake, plus your choice of flavored tea or coffee. For the Cake of Month, The Lobby Lounge features the homage menu of Executive Chef, Martin Bower's mother of Great Britain's famous Victoria Sponge Cake, made of light vanilla sponge with strawberry jam and vanilla cream filling, sprinkled with sugar and decorated with imported strawberries. Mother Bower's Victoria Sponge Cake is available for the whole month of October for only Php1,400 nett.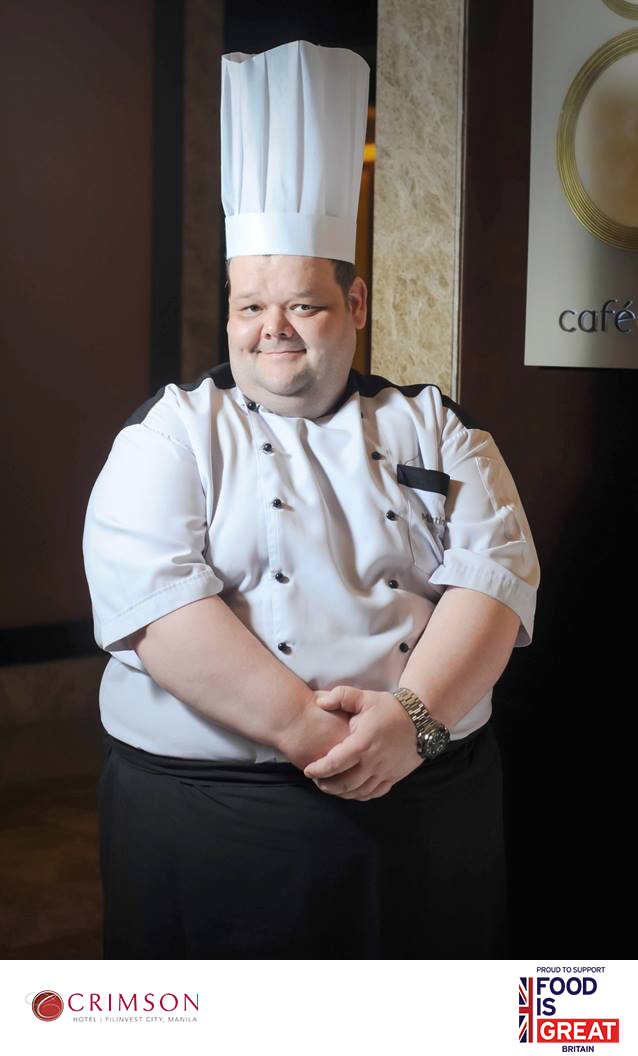 Crimson Hotel Filinvest City, Manila is strategically located at the progressive south, inside Entrata Urban Complex, 2609 Civic Drive, Filinvest City, Alabang, Muntinlupa City 1781. For more information, please call (632) 863 2222 or visit website crimsonhotel.com/manila
Hits: 35