Crimson Hotel Filinvest City: The Holiday Wonderland of the South
The South will shine the brightest this festive season as Crimson Hotel Filinvest City, Manila showcases merrymaking treats for the family, from sumptuous Holiday fares to Christmas wonderland attractions to luxurious accommodations and extravagant New Year countdown parties.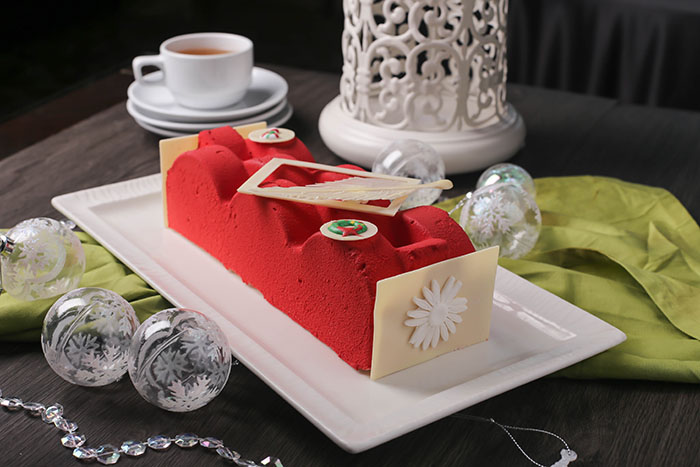 DECADENT THANKSGIVING TREATS FOR THE WHOLE FAMILY
Remember the things you are grateful for and be part of the timeless American tradition of celebrating Thanksgiving this Nov 24 by enjoying a hearty and authentic Thanksgiving Dinner Buffet at Café Eight with roasted traditional turkey with stuffing and chipolatas plus other wow-worthy Thanksgiving dishes like roasted pumpkin with cinnamon soup, roasted salmon fillet with saffron, roasted tenderloin of beef with wild mushrooms and truffle oil, roasted pork loin with pink peppercorn and brandy sauce, pumpkin pudding, cheesecake and much more. The Thanksgiving Dinner Buffet at Café Eight is from 6:00PM to 10:00PM and is priced at only PhP1,250++ per person.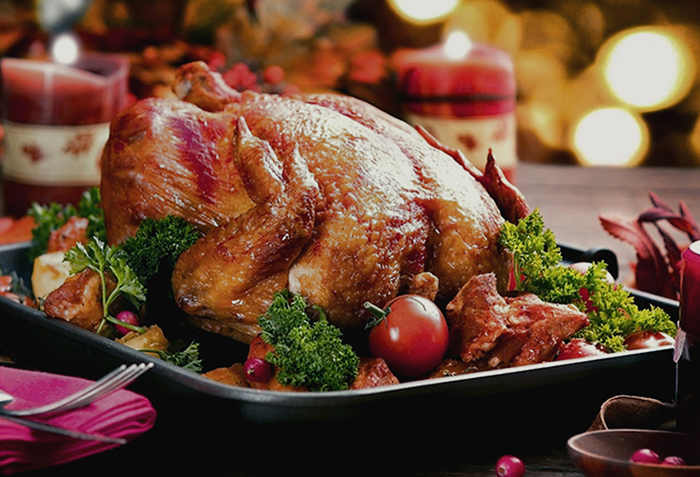 "The Thanksgiving fun doesn't have to end at Café Eight, starting November 10, 2016 to January 1, 2017, bring home the goodness of freshly cooked Roasted Turkey, Roasted Beef Sirloin, or a Roasted Holiday Ham with complimenting side dishes of broccoli, carrots and Brussel sprouts, roast pumpkin, roast potato, mashed potato, chestnut and cranberry stuffing plus gravy, perfect to partake with friends and family during holiday parties and reunions", according to the hotel's Executive Assistant Manager Michael Gapin.
MERRYMAKINGS AT THE LOBBY LOUNGE
From December 1 to 31, The Lobby Lounge is set to make your merrymaking moments more satisfying.
Enjoy a new twist of afternoon tea with The Lobby Lounge's Holiday Tea Time, available every day from 3:00PM to 5:00PM, featuring a wide selection of premium flavored teas, Christmas Cookies, Scones, Fruitcakes, Mini Chocolate Logs, Red Velvet Cake, Smoked Turkey Sandwich, Roasted Ham Sandwich, Shrimp Marie Rose, and various Canapés to tickle your taste buds all for only PhP611++ for two guests.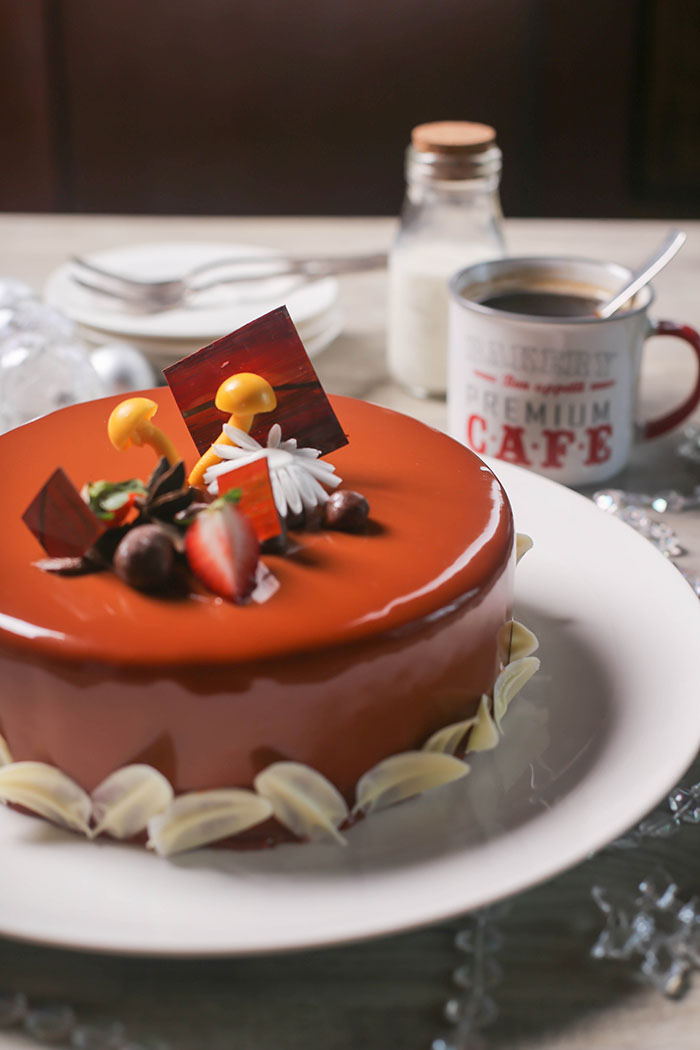 Celebrate the season and unwind with free-flowing premium wine of your choice and a complimentary platter of imported cheeses with Holiday Wine Night from 7:00 PM to 9:00PM for only PhP652++ per guest. Moreover, be serenaded with soothing tunes of live piano entertainment during weekends.
Relish December's Cake of the Month – Almond Pistachio Delight, an ethereal pistachio almond sponge cake with luscious raspberry mousse for only PhP1,142++.
CRIMSON CHRISTMAS WONDERLAND
Frolic and play the Eskimo way at Crimson Wonderland, showcasing a giant and bright Christmas tree, 40 ft. long Christmas village, Nutcracker art pieces plus four (4) life size gingerbread houses featuring premium gift items for your loved ones like Crimson Christmas goodies – Christmas Log Cakes Php628 net, Festivity Fruit Cakes Php448 net – moist bread soaked in brandy with generous chunks of nuts, mixed fruits  and cherries, Stollen Bread Php275 net – a dense and buttery German Christmas pastry, packed with dried fruits and filled with marzipan surprise, Holiday Cookies Php248 net– in fun Christmas shapes and sizes, with just the right amount of sweetness and made from the finest ingredients, The Hunt man's Hamper Php2,998 net, and much more; Lego collectible toys;
Educational kiddie books by Adarna Publishing and coin bank houses by the 12 year old Edmar, his inspiring story trended on social media and was featured on television because of his hard work, self-reliance and creativity.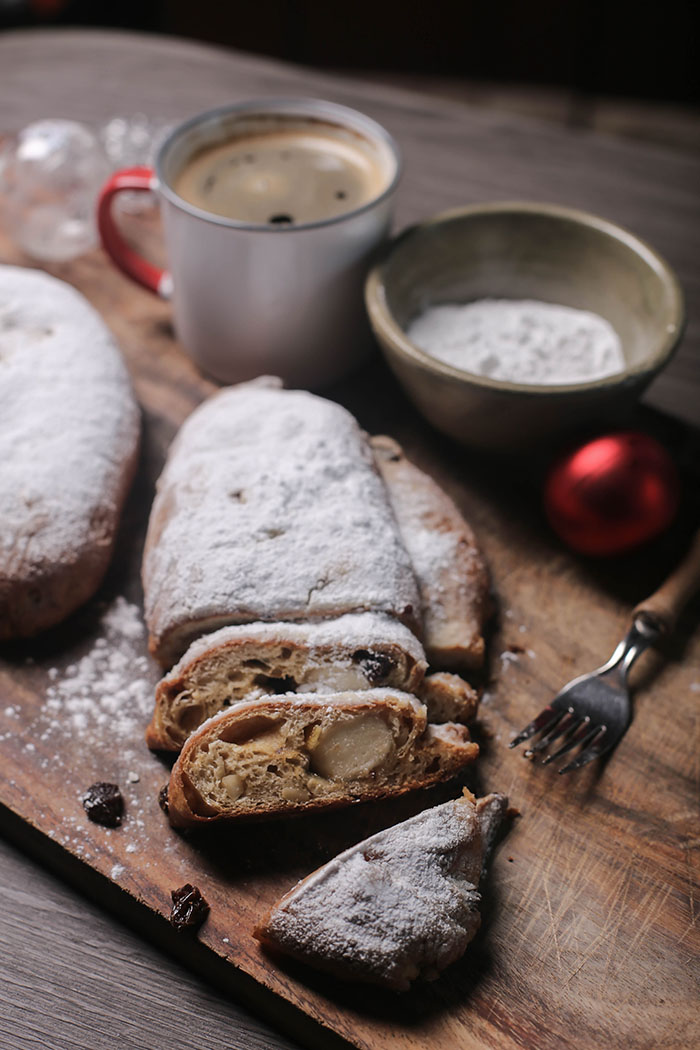 For all weekends of December from 6:00PM to 7:00PM, at The Gallery, be delighted with the heavenly melodies of Christmas tunes sung from the heart by renowned chorales.
YOUR HOME FOR THE HOLIDAYS
Starting November 10, 2016 up to January 8, 2017, excluding December 24 and 31, 2016, celebrate the season of homecomings and reunions with a luxurious #ChristmasCation accommodation for only Php4,799++ which comes with hefty breakfast buffet for two (2) at the award winning Café Eight.
To make your Christmas eve extra special with your loved ones, luxuriate with an overnight accommodation plus a hearty buffet breakfast two (2) and Christmas eve Noche Buena Feast for two (2) at Café Eight for only Php7,599++.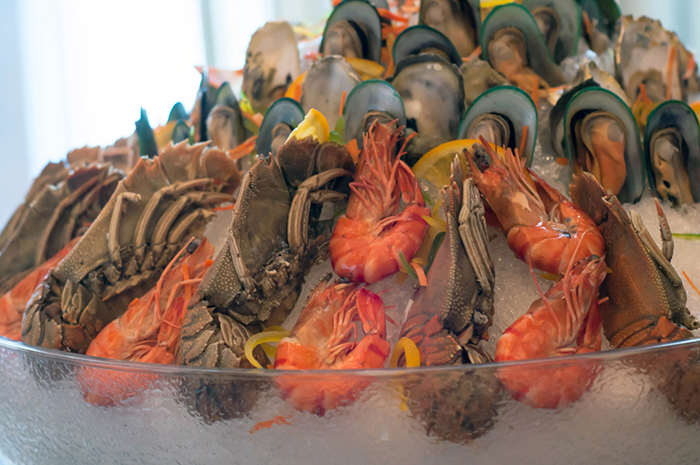 Make your family Christmas eve dinner count, gather with family at Café Eight over sumptuous Noche Buena fares like Roast Turkey with Chipotla Sausage, fresh seafood, Paksiw na Lechon, Christmas Log Cake and other delectable festivity fares for only Php1,500++ per person and Php2,500++ with free-flowing beverages. What's more, kids will be treated with fun activities like face painting and balloon twisters at the children's activity corner while adults are set to have fun listening to live band performers playing joyous Christmas and dance songs.
For only PhP5,599++, at Café Eight, celebrate a merrier Christmas day with a relaxing accommodation plus a mouthwatering Christmas Sunday Brunch Buffet at Café Eight. Eat to your heart's delight over melt-in-your-mouth U.S. Wagyu Beef rump goodness; Premium cold cuts from different parts of the world like Serrano Ham from Spain, Saucission sausage from France, Salami from Italy, etc.; Well curated cheeses such as Reblochon Lait Cru, Brillat, Savarin Mons, Pont L'Eveque, etc.; fresh seafood like prawns, oysters, crabs, etc.; Pasta section serving freshly cooked Italian delights of your liking; and more mouthwatering International dishes.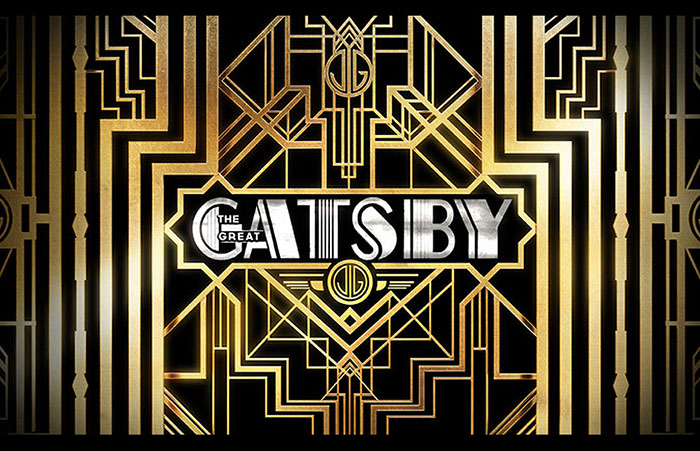 COUNTDOWN TO 2017 THE GREAT "JIMMY" GATSBY STYLE
Welcome 2017, the Great "Jimmy" Gatsby way – fashionable, mysterious and extravagant. Gents – come in your swanky suits, ladies – in your glitzy gowns and party the night away in Long Island, 1920's setting with live band entertainment playing top charts dance hits, lavish buffet showcasing over 50 International dishes, party poppers, and when midnight comes, prepare for the Grand Balloon Drop under the stars at the Deck Bar featuring 2,017 balloons to ring in the New Year.
Simultaneous celebrations will happen at the: Crimson Grand Ballroom, 9:00PM to 2017 priced at PhP2,038++ per person; Café Eight, 6:00PM to 2017 for only PhP2,838++ per person with free-flowing beverages; Deck Bar 10:00PM to 2017 for only PhP409++ per person including one standard drink. The grand balloon drop is set to happen at the Deck Bar and open to guests of Crimson Grand Ballroom, Café Eight and Deck Bar.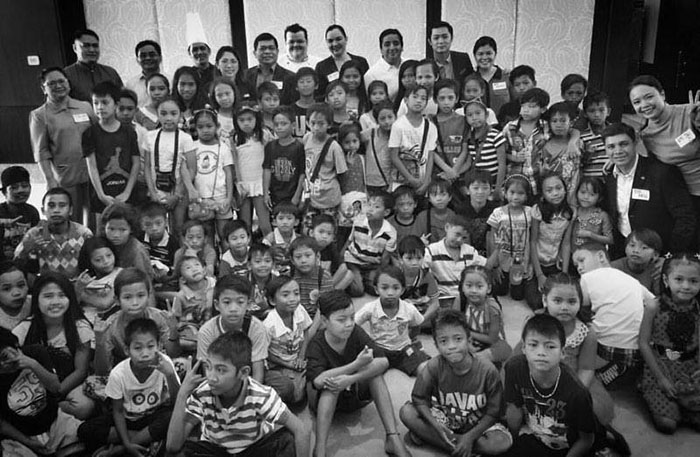 SHARE LOVE, SHARE CHRISTMAS 360
General Manager Gerhard Doll shares that more than parties and treats, Crimson Hotel Filinvest City, Manila is celebrating this season of giving by also marking the second year of Share Love, Share Christmas CSR campaign. "Dubbed as Share Love, Share Christmas 360 this time, in partnership with the Social Services Department of Muntinlupa City, the fund raising program will cover not just F&B but will also include a portion from room sales committed to broaden the scope of last year's campaign, in which portion from each full paying Sunday Brunch, buffet lunch, buffet dinner at Café Eight and room accommodation sales for the whole month of December will be allocated and donated to  support the various projects geared to build the lives of children from Social Services Department of Muntinlupa City", according to Gerhard Doll.
Crimson Hotel Filinvest City, Manila is strategically located at the progressive south, inside Entrata Urban Complex, 2609 Civic Drive, Filinvest City, Alabang, Muntinlupa City 1781. For more information and reservations, please call (632) 863 2222 or visit crimsonhotel.com/manila
Hits: 53