Two comfort food recipes to chase the cold weather blues away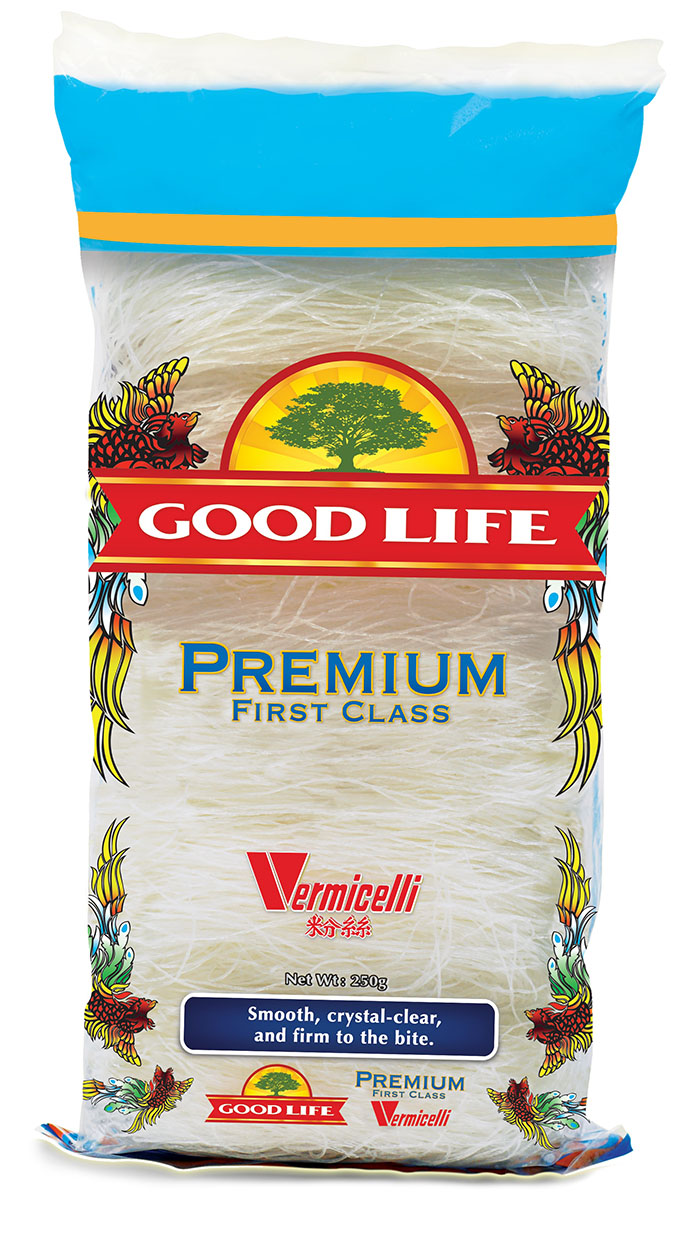 When 'ber' months start to come and the cold wind starts to blow, one of our favorite things to do is eat a hearty dish that warms our tummies. And to beat those cold season cravings, here are two recipes that will definitely satisfy your tummy with a warm broth and a filling meal using first class sotanghon, the Good Life Premium Vermicelli, as one of the main ingredients.
Sukiyaki is a Japanese classic meat dish that is very popular around the world. When the whole family is cooped up inside the house on a very cold day, a steaming bowl of Sukiyaki will surely lift everyone's mood. The other dish, Tinola Sotanghon, is a favourite Filipino comfort food that warms not only the belly, but also the heart.
Made from premium potato starch, Good Life Premium Vermicelli is great to use for a variety of dishes not only limited to Sotanghon soup dishes, but it could be used to make your own versions of Chapchae, Vietnamese Rolls and many other popular dishes that could help remove the rainy blues this season. And since it does not turn soggy, the crystal-like and firm to bite vermicelli is perfect for soups and hot pot meals such as these two delicious recipes: Sukiyaki and Tinola Sotanghon.
Ingredients:
300gms Good Life Premium Vermicelli
½ kilo thinly sliced beef, cut into bite-size pieces
8 pcs shiitake mushrooms, stems removed
1 bunch enoki mushroom, trimmed
200gms white mushrooms, washed
1 pc leek, washed and sliced into 2-inch lengths
1/2 pc Napa cabbage, washed and cut into 2-inch wide pieces
1 tofu cut into bite-size pieces
Sukiyaki Sauce Ingredients:
½ cup Kikkoman
½ cup sake
½ cup mirin
2 tbsp. Sugar
1 cup chicken broth
Preparation:
1. Soak Premium Vermicelli in water for 10 minutes, and then blanch in boiling water for 10 seconds. Drain.
2. Mix soy sauce, sake, sugar, and water to make sukiyaki sauce.
3. In a deep skillet, heat a little oil. Fry some beef slices, and then pour sukiyaki sauce in the pan.
4. Add broth and simmer for 1 minute.
5. Add the other ingredients and simmer until all ingredients are softened. Serve in the skillet.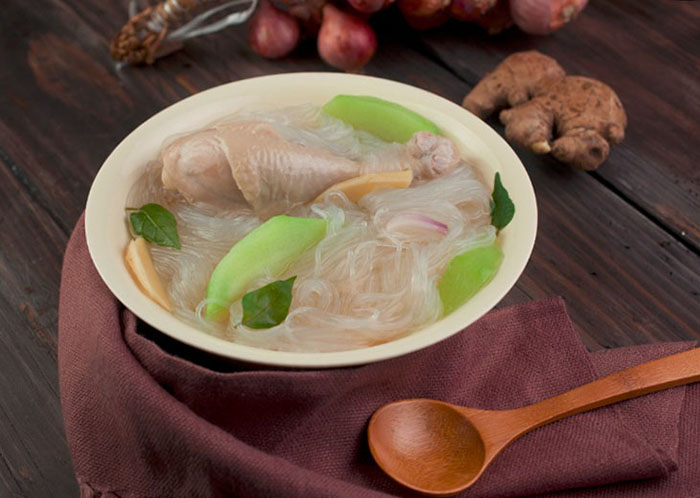 TINOLA SOTANGHON
(Serves 8)
Ingredients:
300 gms Good Life Premium Vermicelli
1 pc whole chicken, cut up
1 pc onion, chopped
1 tsp garlic, minced
2 tbsps ginger, cut into strips
5 cups water
2 cups upo or sayote chunks
2 tbsps oil
sili leaves
salt or fish sauce to taste
Preparation:
1. Soak Premium Vermicelli in water for 10 minutes, and then blanch in boiling water for 10 seconds. Drain.
2. Sauté garlic and onion in a pot. Add ginger and sauté for 1 minute.
3. Mix in chicken and cook for 3 minutes.
4. Add water and simmer for 30-40 minutes. Season with fish sauce or salt.
5. Add upo or sayote and cook for 5 more minutes, or until soft. Turn off heat and add sili leaves.
6. Place cooked sotanghon in a soup bowl and transfer the tinola into sotanghon bowl.
Fly Ace Corporation is one of the leading food and beverage consumer goods companies in the country today. Propelling limitless multiple-category growth by bringing the best of the world closer to Filipino consumers, Fly Ace Corporation's portfolio of food and beverage products includes house brands and exclusively distributed brands. To learn more about Fly Ace, visit www.flyacecorp.com.
Good Life is a food brand that is exclusively distributed by Fly Ace Corporation in the Philippines. It offers a wide array of products that is perfect for Asian cuisine. For more information about Good Life, visit www.facebook.com/goodtastegoodlife.