Kitsho's Year-opening Favorites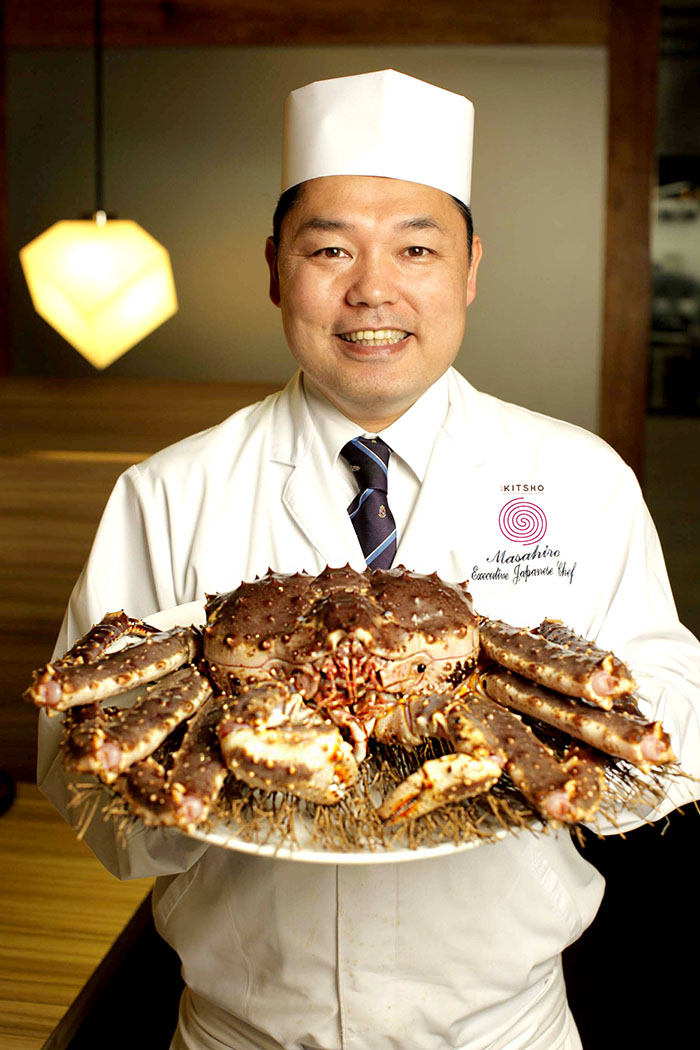 The start of every year brings with it a renewed sense of hope, including new perspectives, a new wardrobe, new liaisons, and, in the case of food, new dishes to taste, savor, and sample. As each year opens, Kitsho offers both gourmet and gourmands new and exciting dishes at its fine dining outlet. The authentic Japanese restaurant offers traditional dishes with very contemporary twists. This gastronomic stopover, which also features a sake bar, is destined to be the home of Japanese cuisine in the metro's bay area.
Available starting this month of January, the seasonal fare of king crabs and tiger pufferfish (fugu) takes center stage in both its a la carte and set menus. The same options  will be served again when the cold and wintry season kicks in starting October; as both the puffer fish and king crab will be in abundance in those months.
"Kitsho is a modern and stylish outlet with authentic traditional Fukuoka fare developed for the Philippine market. We bring to the 21st century the best of Japanese culinary traditions in style," apprized executive chef Masahiro Mizumoto.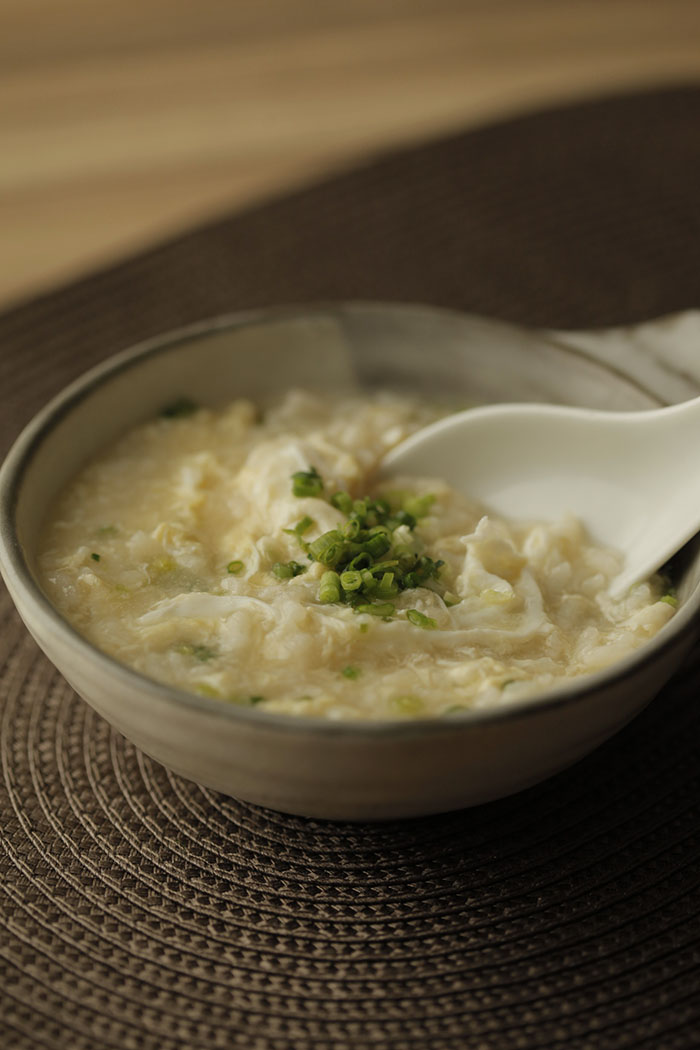 Shipped all the way from the Land of the Rising Sun, the king crab is best enjoyed either grilled with a dash of lemon or steamed, and then proffered with a special vinegar sauce that's mixed from tosazu and ponzu. "The king crab are plentiful during the winter season. These crabs are meatier and with compact morsels," continued Chef Hiro.
Also known as the horseshoe crab, the king crab is any of several very large crabs especially the variety endemic to the North Pacific and caught commercially for food. The best ones from Hokkaido are sold at a premium!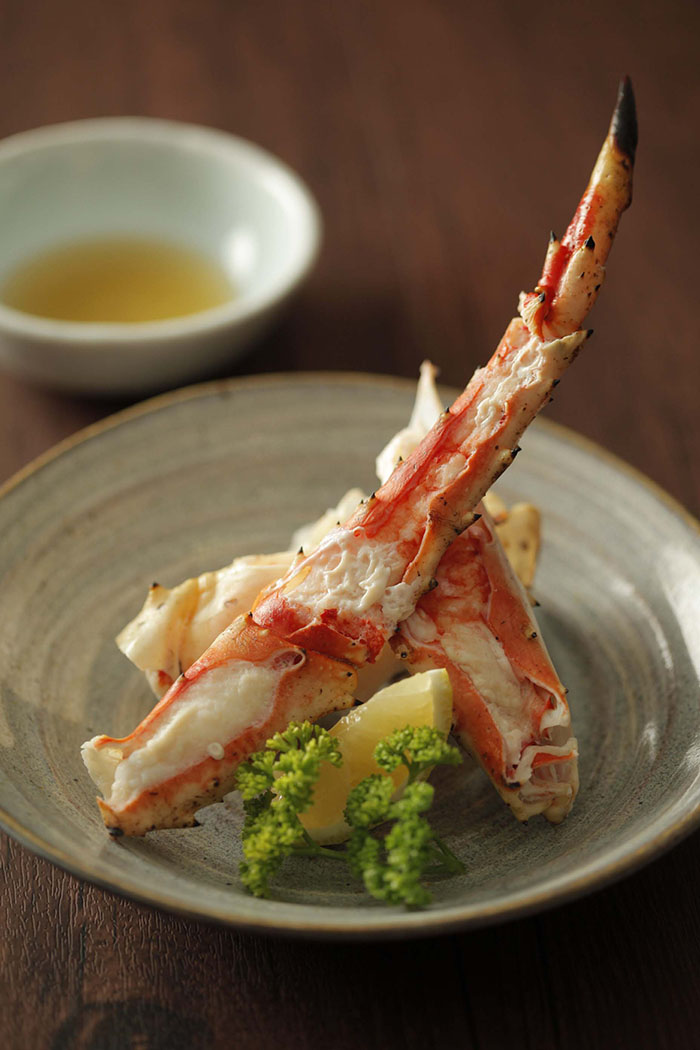 "It is available now but to order it, you need at least three or four days advance notice to account for its shipment from Japan. King crabs are caught in Hokkaido near the Russian border. They can be found only in very cold climate. Kitsho's king crab set meal can either be served with hot pot, as a grilled dish, and/or with a choice between congee or noodles," he added.
The hot pot is a savory soup laden with shiitake, straw mushrooms, Japanese mustard, shimeji, carrots, onion leeks, tofu, king crab and devil's tongue noodles. Once the broth starts to simmer the slices of crab are dropped into it, followed by the mushrooms. When cooked, the mixture is then served. After which, more crab meat goes to the broth again, this time with the carrots and leeks. After it is served, the noodles and shimeji are immersed in the broth.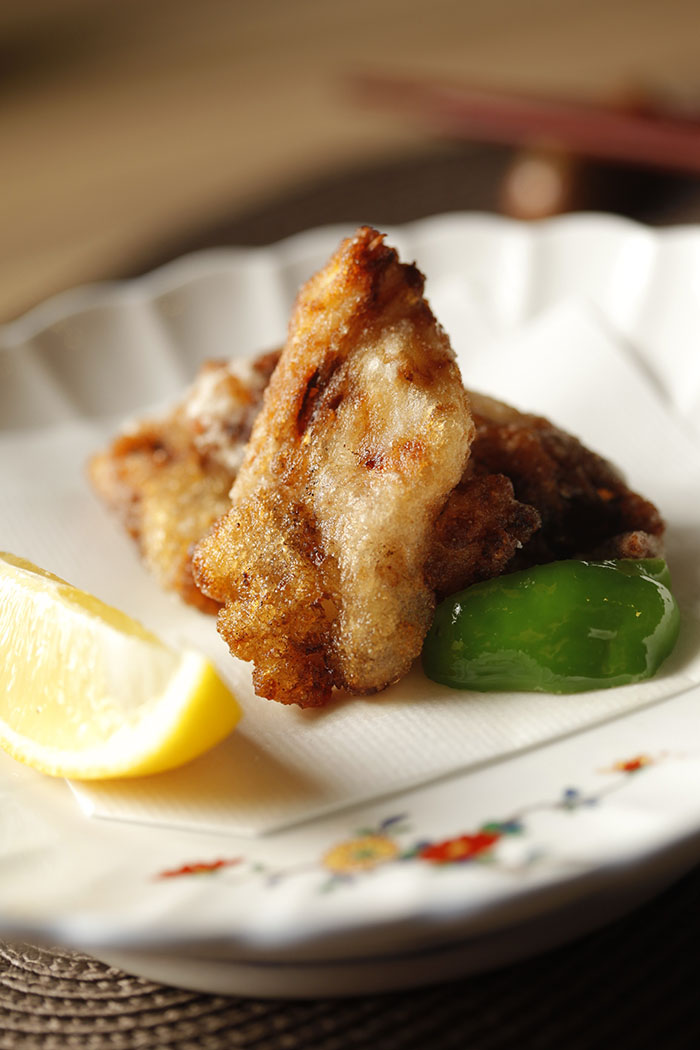 The new fare are prepared from the seasonal winter king crab and tiger pufferfish; the latter denizen, a poison-filled fish that needs to be expertly prepared before it can be eaten. This is the very fish that caused my paternal grandfather's untimely demise. You could say that fugu is one dish 'to die for.'
Puffer fish or fugu is any of the species of chiefly tropical scale-less marine bony fishes from the Tetraodontidae family which can distend themselves to a globular form and most of which are highly poisonous. They are also known as blowfish, globefish, and/or swellfish. They contain the poisonous toxin tetrodotoxin but are used as food in Japan, as early as 1909, after the toxin-containing parts have been removed.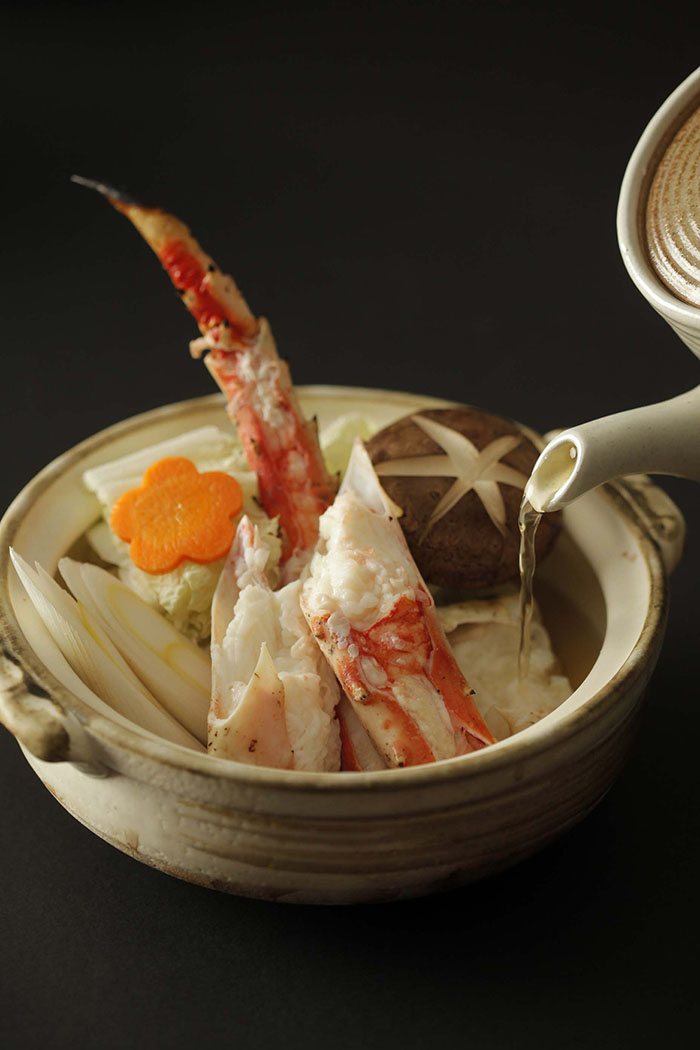 Chef Hiro earned his degree and license to prepare fugu after an intensive five-year course in Fukuoka; where only a few pass. He is the only licensed chef to prepare fugu in the Philippines. "An experience in preparing fugu under a licensed chef is needed before acquiring one's license; that is composed of preparing the fugu fish, and a written exam.
"Food like good music knows no borders. It gets to be enjoyed by all people regardless of nationality. The western Japanese cuisine is sweeter in taste. The eastern side is more salty and closer to the Filipino palate," the executive toque informed.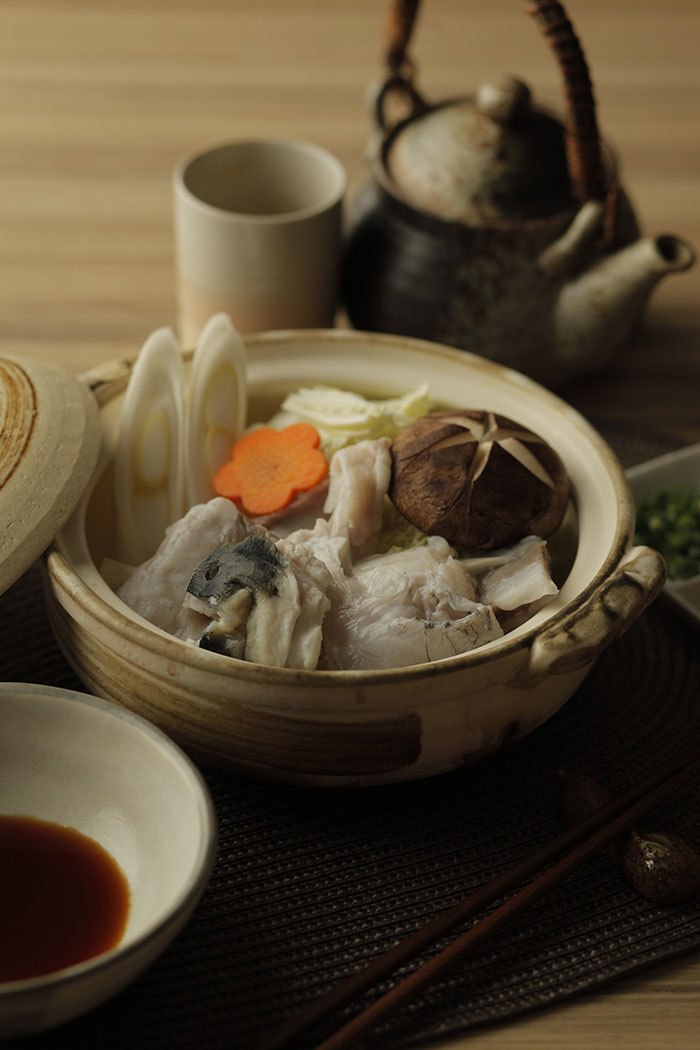 Kitsho, which means "happiness" in Nippongo, also offers authentic Japanese cuisine with a wide range of sushi, sashimi, tempura, teppanyaki, rice toppings, noodles, and 40 new dishes. Sake lovers will likewise enjoy its cozy bar that features an extensive option of sake selections. The list includes 10 house-special cocktails and seven so-chu concoctions. Even on lunch hours, the spiked smoothies are tops! Try the Kitsho Sunrise, an invigorating drink with mango, orange juice, so-chu, grenadine syrup and dollops of sake.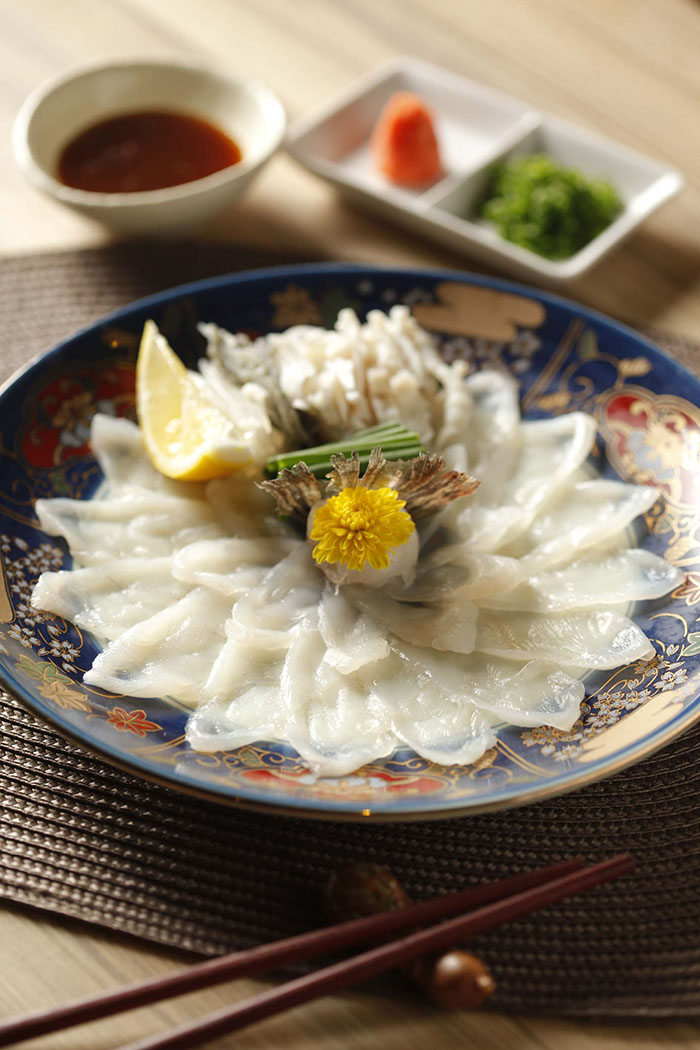 Aside from an giant aquarium at the sushi bar, Kitsho's open, theater-type kitchen is one of the main attractions inside the restaurant. The dining room, swathed in the perfectly contrasting tones of alabaster and burgundy, highlights contemporary design with booth and lounge seats that can accommodate a maximum of 90 covers.
Discover new heights in Japanese cuisine as executive chef Masahiro Mizumoto expertly prepares the poison-free fugu and exotic dishes like the delectable king crab.
Other must-tries from the menu include the sashimi platter, moriawase, with delectable slices of squid, maguro (tuna), Norwegian salmon, and the mouth-watering shimesaba (marinated mackerel). Even for just the delectable morsels of the king crab, a trip to Kitsho is worth the effort. And if you have an adventurous palate, don't miss out on the carefully prepared fugu – as an appetizing steamed or grilled entree, served with its specially-made sauces. And after all the eating, close your meal with their locally sourced brown rice tea to settle your tummy.
Kitsho's private dens have collapsible walls that easily convert the entire dining space from an intimate small group to a larger area that's ideal for mid-sized gatherings that can easily seat 20 persons.
Kitsho is open for lunch and dinner from Tuesdays through Sundays and dinnertime on Mondays. For inquiries and advance reservations, simply call  (632)795-8888  local 2312 / 2311 or  (632) 994 3623
Kitsho is conveniently located at the ground level of Hotel Jen Manila, fronting he Cultural Center of the Philippines complex along the Manila Bay sunset strip I Roxas Boulevard. For more information, simply access their Web site through www.kitsho.com.ph.
Hits: 38