Satisfy your craving for chocolate delights sliced in Red Ribbon's chocolatiest cakes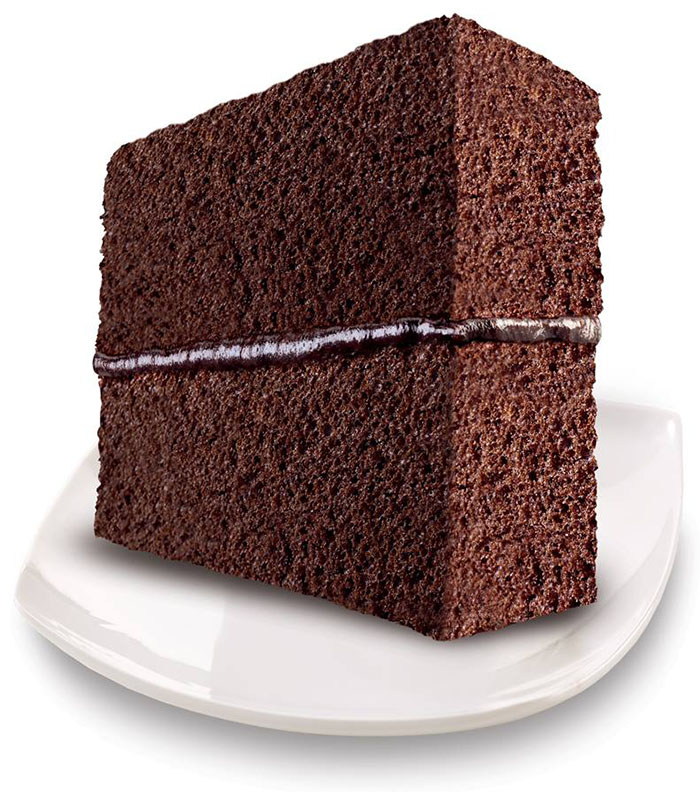 Red Ribbon's chocolatiest cakes have always been one of the sure ways to brighten up every celebration. With its exquisite taste and moist texture, it never fails to make any occasion even more special. But, who said that these chocolatey treats are only for these gatherings?
Red Ribbon, one of the most loved Filipino bakeshop chains in the country, makes it possible to make even your most ordinary moments celebratory with its Red Ribbon Choco Cake Slice.
Red Ribbon Choco Cake Slice is made of two layers of moist chocolate chiffon with fudgy chocolate filling for that perfect burst of chocolatey goodness. It is exquisitely sliced from Red Ribbon's chocolatiest cakes making it the yummiest treat for everyone.
"We always want the best for our customers. That is why in every Choco Cake Slice, we make sure that it is not only made with the chocolatiest chiffon but is filled with rich chocolate cream in between each layer. It's a melt-in-your-mouth chocolate treat that makes your bonding moments or snack time much sweeter," said Ned Bandojo, Head of Marketing of Red Ribbon.
Aside from the Choco Cake Slice, Red Ribbon also offers other cake slice treats in various flavors.
Among these delights is the Red Ribbon Chiffon Cake Slice, which has the perfect combination of mocha and vanilla chiffon layered with yummy butter crème filling, the Red Ribbon Mocha Marble Cake Slice made with mocha chiffon swirled with chocolate and butter crème, the Red Ribbon Choco Marble Cake Slice made with melt-in-your-mouth chocolate chiffon marbled with white chiffon, and the Red Ribbon Double Dutch Cake Slice, a chocolate and vanilla chiffon cake loaded with sweet and soft marshmallows and decadent chocolate chips.
These yummy treats are available in all Red Ribbon stores nationwide for only Php24 pesos per slice or PhP99 pesos for every five-piece bundle pack.
Bandojo further said that "with Red Ribbon Choco Cake Slice and our other cake slice offerings, we ensure that even your simplest moments with your family and friends will be much sweeter and more memorable."
As one of the fastest growing bakeshop chains in the country, Red Ribbon is dedicated to making every family moment sweeter with its delicious lineup of cakes, breads, and pastries.
To know more about Red Ribbon's many delights, visit www.redribbonbakeshop.com.
Hits: 58