Breaking Scotch Notions with #LOVESCOTCH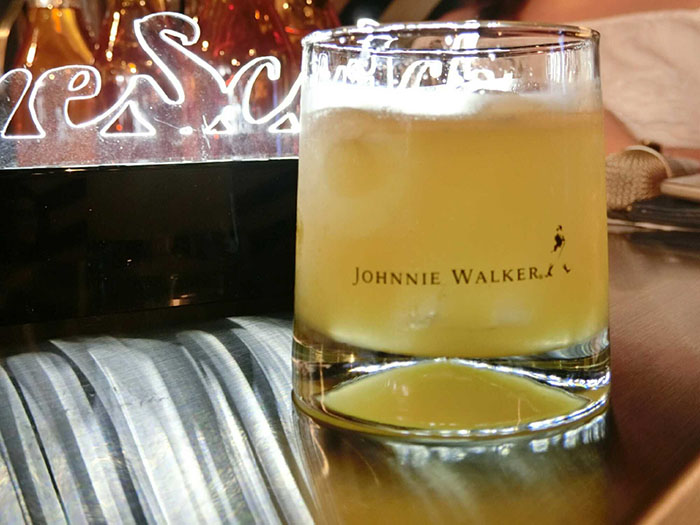 No other spirit in the world offers the same range of tastes, textures, and flavors as Scotch. As the world celebrates International Scotch Day on February 10, #LoveScotch invites everyone to join the movement and raise a glass of Scotch – to a drink that deserves its own day of celebration.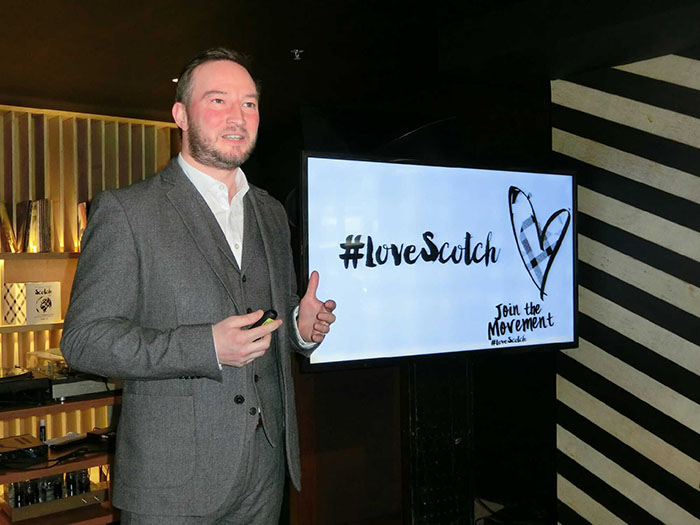 Now on its second year, #LoveScotch is a global movement to celebrate the world's favorite whisky, and get the entire world talking, thinking, and drinking Scotch. From its humble beginnings in the terrains of Scotland, Scotch brings to life centuries of craftsmanship and is now considered a universal drink, ever-present in the lives of those who honor their unique thirst for life.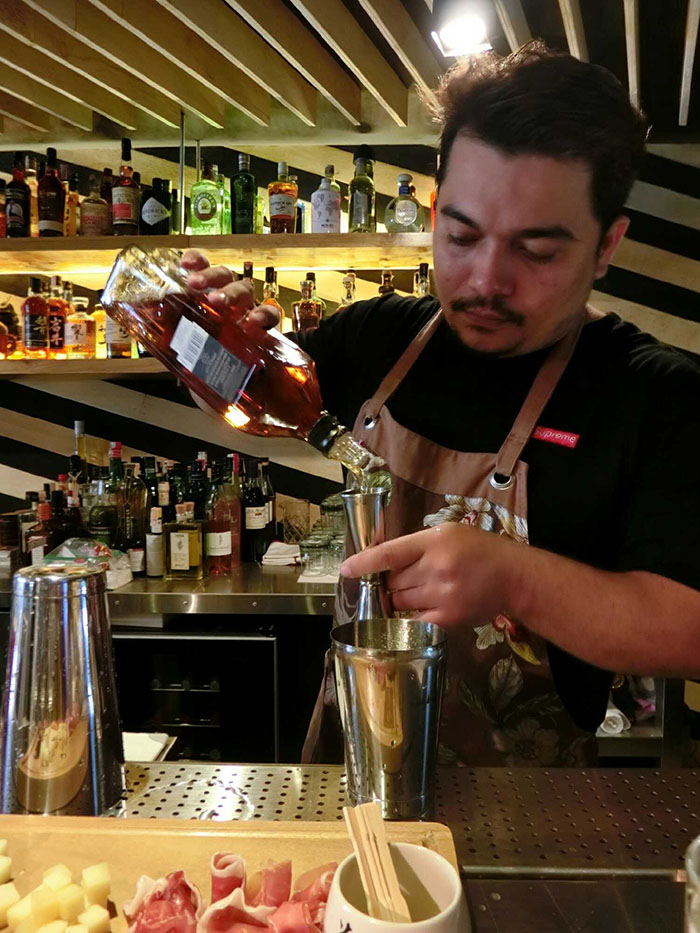 "We want to reinvigorate everybody's love affair with Scotch," Diageo Philippines' General Manager Vanee Gosiengfiao said. "Drinking Scotch whisky is more than just having a drink – it is an experience that culminates the artisanship of the people that make it, the places in which it is made, and the generations it is made for. Trends come and go, but Scotch has been cool since forever and it is time to properly celebrate that."
Diageo Philippines ushered in the #LoveScotch celebration through a Master Class with Diageo's Master of Whisky, Ewan Gunn. Based in Inverness, Scotland, Gunn has been in the industry for 16 years, teaching people all over the world the best way to appreciate whisky.
"People think there are a lot of rules when it comes to drinking Scotch," said Gunn. "It's time to break old Scotch notions cause if there's one rule about Scotch – it's that scotch has no rules.  Scotch can be enjoyed in many different ways, whenever, wherever."
"It's thrilling to see more and more Filipinos discovering their own love affair with Scotch, and in as many ways as this culture is as diverse. This Master Class is designed to deepen their passion with this amazing liquid and discover the best way to enjoy it for themselves," added Gunn.
With a discerning group of food and Scotch enthusiasts in Oto Bar, Gunn held a nosing and tasting session for three Scotch whiskies: Johnnie Walker Black Label, Johnnie Walker Gold Label Reserve, and The Singleton of Glen Ord. Gunn walked the guests through the nose, palate, and finish for each of the three Scotch whiskies, as well as their perfect serves.
As part of their journey through the world of Scotch, Diageo collaborated with Samsung Philippines for an immersive experience with Johnnie Walker with the help of the Samsung Gear VR Powered by Oculus. Guests were able to appreciate the craftsmanship that goes into their Scotch whisky through virtual reality.
Towards the end of the Master Class, guests were encouraged to express their own love for Scotch with the "Make your own Perfect Serve" session, allowing them to create 5 different serves with Johnnie Walker Black Label. "The versatility of Scotch allows people to enjoy their drink any way they want it. Whether you drink it neat, on the rocks, in a mixed drink or cocktail – as long as you enjoy it, that's all that matters," concluded Gunn.
Everyone can join the movement and get involved by using #LoveScotch and #InternationalScotchDay. From Feb 8-Mar 15 2017, there are a lot of exciting #LoveScotch events and special offers happening around the metro – check out the JohnnieWalkerPH page on Facebook for more details.
ENJOY JOHNNIE WALKER BLACK LABEL IN 5 DIFFERENT WAYS
1
Neat
30ml (a shot) of Johnnie Walker Black Label
2
On-the-rocks
30ml of Johnnie Walker Black Label with ice
3
Johnnie soda or ginger
30ml Johnnie Walker Black Label
120ml or top with clear soda or gingerale
ice
4
Johnnie Sour 
30 ml Johnnie Walker Black Label
15ml sugar syrup ( equal parts sugar and water)
15ml lemon juice
Shaken and topped with ice
5
Johnnie Apple
30 ml Johnnie Walker Black Label
120ml or top with apple juice
Apple slices optional
THE SCOTCH WHISKIES
Johnnie Walker Black Label

Also known as the "Iconic Blend," Johnnie Walker Black Label is recognized as the benchmark for all other deluxe Scotch blends. Created using only whiskies aged for a minimum of 12 years from the four corners of Scotland.

Johnnie Walker Black Label is rich, complex and incredibly well-balanced, full of dark fruits, sweet vanilla and signature smokiness.

Johnnie Walker Gold Label Reserve

Johnnie Walker Gold Label Reserve, also known as the "Celebration Blend" is the perfect fit for indulgent celebrations. Known for its creamy smoothness, it opens with a luxurious burst of delicate nectar and gentle smokiness that develops into sweet fruits and deeper, velvety, honeyed tones before giving way to sublime, lingering whispers of smoke and oakiness in the finish.

The Singleton 12 Year Old

Coming from The Singleton's Glen Ord family, this 12 YO single malt is a fruity, well-composed and manages to be both light and smooth without compromising any depth of flavor or fullness of palate. A single malt that everyone can enjoy, this blend brings pleasure from the first sip.
Hits: 43