Go Sweeter and Crunchier with Cadbury Dairy Milk Honeycomb and Nuts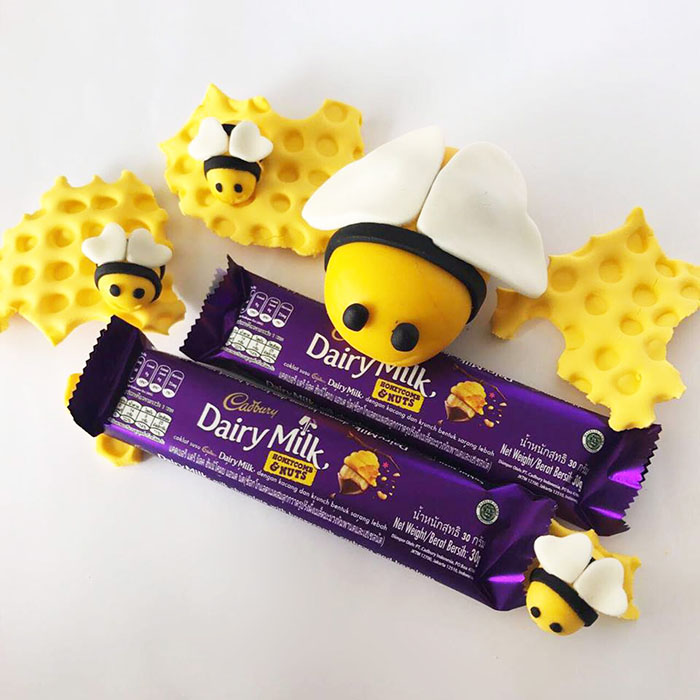 Snacking with chocolate has always been a brilliant idea. Need help getting through the day? Want something to lift your mood? Chocolate is a great answer. If you're searching for a new sweet escape, then you're in luck! Discover a whole new level of chocolatey sweetness and crunchiness with the new Cadbury Dairy Milk Honeycomb and Nuts! Now, you get to enjoy your favorite Cadbury Dairy Milk chocolate with added layers of flavor and texture that are oh-so-divine! Delight your taste buds with sweet and crispy bits of honeycomb complemented impeccably with the crunchy nuts. Sink your teeth into this new, delectable chocolatey goodness.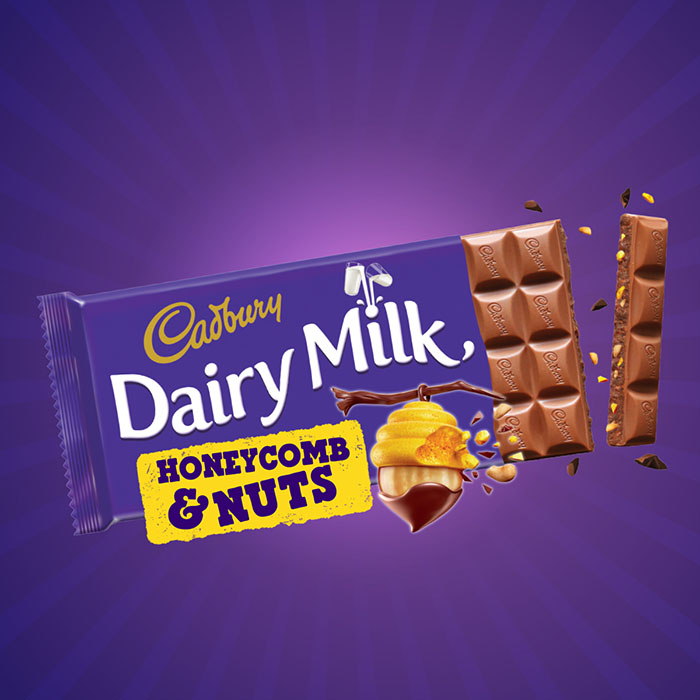 Liza Soberano's New Crunchy Favorite
Cadbury Dairy Milk ambassador Liza Soberano, one of the country's biggest stars and most popular "It Girls", has just found her new favorite in Cadbury Dairy Milk Honeycomb and Nuts! This crispy and crunchy chocolate is the perfect snack treat for the celebrity.  Liza is over the moon with this exciting, new variant.  "Cadbury Dairy Milk Honeycomb and Nuts is just a wonderful new flavor! The smooth chocolatey texture with bits of honeycomb and nuts are perfect. I keep wanting to take bite after bite! I can't get enough!"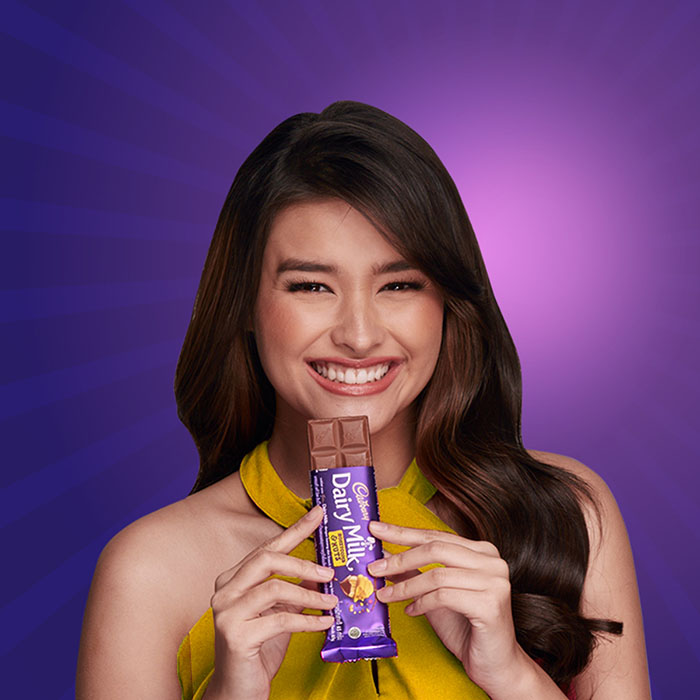 Experience Cadbury Dairy Milk like never before! With this new variant, you get to enjoy your beloved chocolate with a twist! The light, airy, and crispy honeycomb bits infuse the chocolate with a sweetness you want to taste again and again while the nuts add an exciting crunch to every bite! Go ahead and treat yourself next snack time. Indulge your sweet craving. Try Cadbury Dairy Milk Honeycomb and Nuts and have an exciting snacking experience!