The Coffee Bean & Tea Leaf lets you start your week right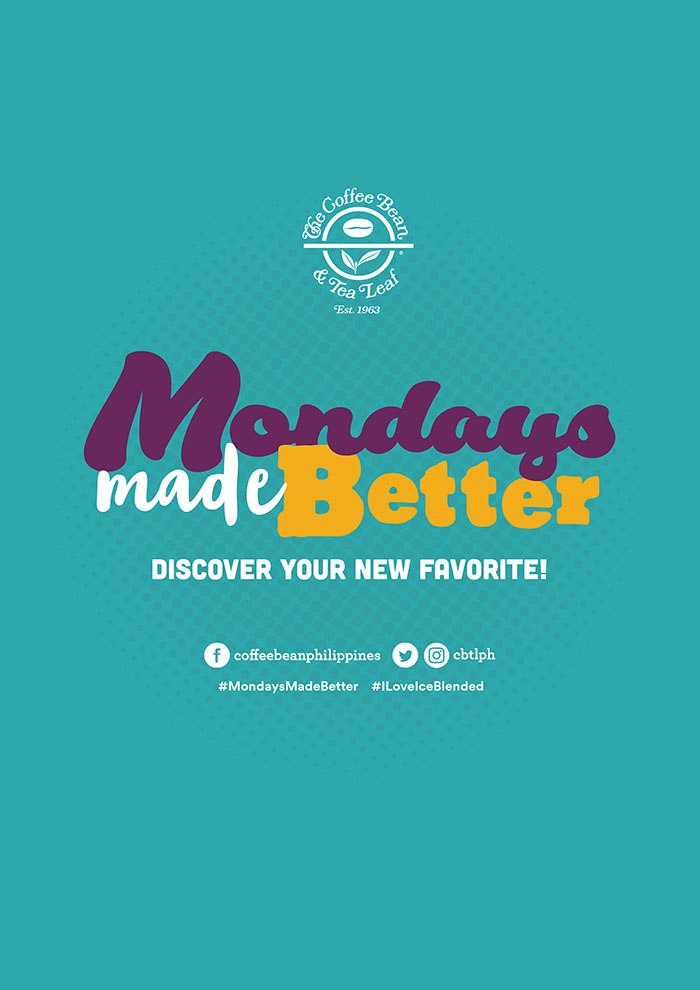 There's nothing quite like a boost of momentum to get the day going. Something like a morning jog, an energizing shower, or a good playlist can set good vibes that last throughout the day.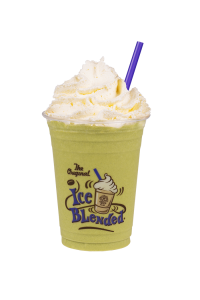 The same thing goes for the workweek. Give Monday a nudge in the right direction, and it dictates the tone for the rest of the week. With the return of Mondays Made Better promo, this is exactly what The Coffee Bean & Tea Leaf® seeks to do for the coming weeks ahead.
For all Mondays until June 5, get your week off to a sweet start and enjoy an Ice Blended® drink for only Php 100. The refreshing blast of ice, the rich coffee flavor, and the smooth, creamy texture of The Coffee Bean & Tea Leaf® favorite is just the right combination to perk up your week, starting with Monday!
There are various Ice Blended® drinks that deserve to be celebrated, each of which is lovingly handcrafted to breathe fun and excitement into your day. Aside from the bestselling varieties made from the world's top quality coffee, some have also been made with base flavors like tea, vanilla, or a variety of fruits for an experience like no other.
A lot of these flavors have been whipped up—some, for a limited run only—since the company's invention of The Original Ice Blended® drinks in 1987. With the return of Mondays Made Better, everyone now has a chance to rediscover these flavors. It is also a celebration of the loyal following that has kept the flavourful drinks strong in the market for 30 years and counting.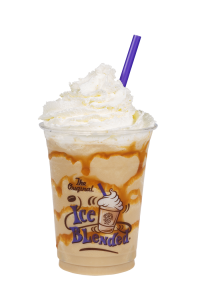 The most avid fans of The Original Ice Blended® drinks get to celebrate the most, as the promo also has perks for those who decide to enjoy Mondays more often. For instance, Swirl Rewards Cardholders earn twice the amount of points on the featured beverage every Monday. Likewise, Facebook and Instagram followers who share the good Monday vibes to others also stand to win prizes, ranging from gift certificates, all the way to a year's supply of The Original Iced Blended® beverages. How's that for making the year better?
You can avail of the promo at all The Coffee Bean & Tea Leaf® branches nationwide (except the CBTL™ Coffee Bar). Every upcoming featured beverage will be revealed first on social media, so watch out for the announcements—you just might find a new favorite!
Every week may present new challenges, but sometimes, all you need is the right momentum to get the ball rolling. Start your week with a sweet discovery to set things on the right track. Better yet, discover them together with friends! Go to The Coffee Bean & Tea Leaf® to make Mondays (and the week) better than ever. For more information, visit www.coffeebean.com.ph, LIKE The Coffee Bean & Tea Leaf® (Philippines) on Facebook, and FOLLOW @CBTLPH on Instagram.
Hits: 48