Time to Show Your Pinoy Dishes with a Twist through the 'Funlasang Pinoy' Culinary Cook-off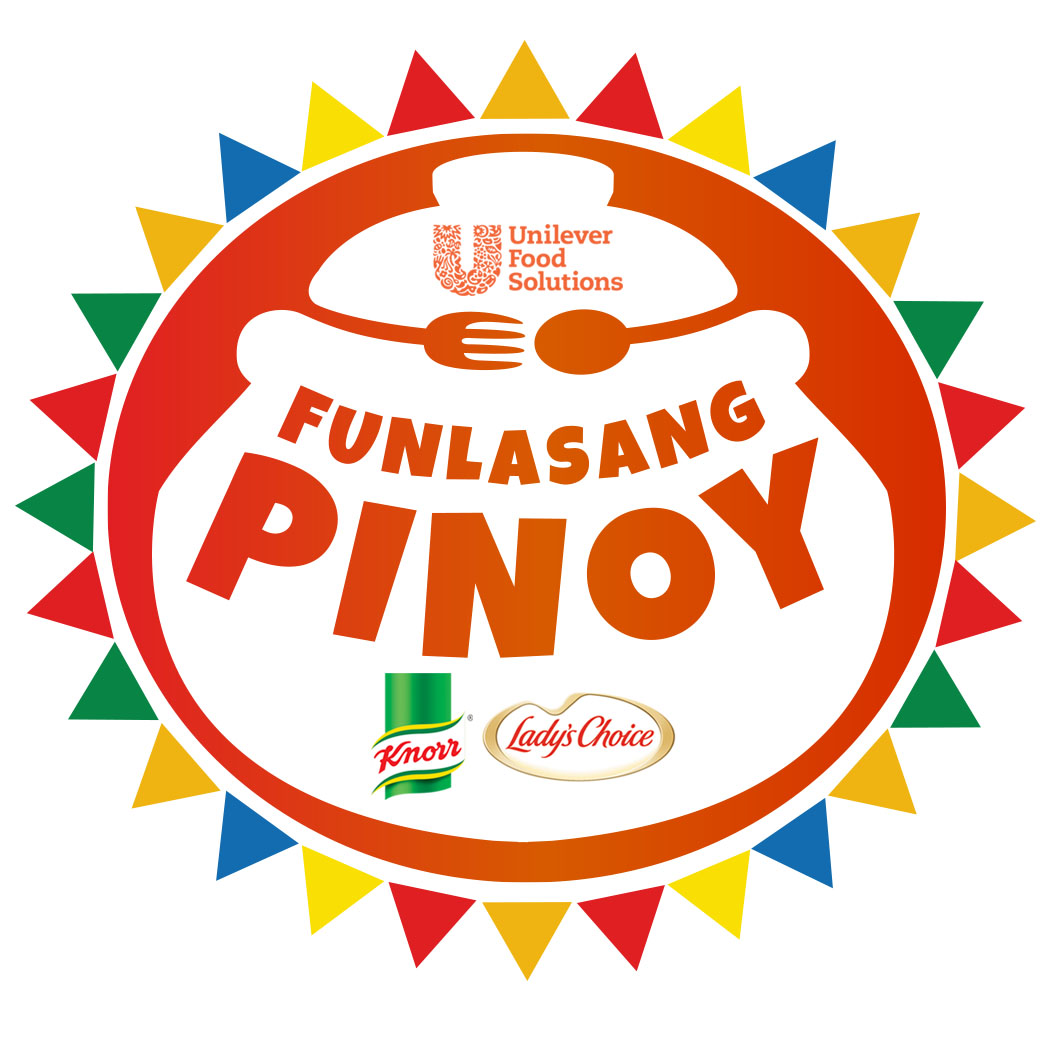 As a staple in dining tables, Filipino dishes rarely get their much-deserved appreciation from Filipino diners themselves. However, in other countries such as the United States, London, Canada, and Germany, our well-loved classics are gaining popularity. As such, Unilever Food Solutions (UFS) Philippines challenges chefs and cooks across the country to make classic Pinoy dishes more exciting by putting flavorful twists that will bring these dishes to the spotlight.
In a culinary competition dubbed as 'Funlasang Pinoy', Filipino chefs and cooks are invited to showcase their creativity by innovating the classic recipes of pansit, sinigang, kaldereta, tapa, and sisig with a different and creative twist they could think of. The competition runs until July 15, 2017.
"Our local cuisine is an amazing treasure that we Filipinos are proud of. However, as the dining scene gets more crowded with a variety of choices and evolving palate of diners for good food, there's obviously a need to make our classic Pinoy dishes more current and interesting," said James Benedict Carreon, Managing Director of UFS Philippines. "This is why we have launched this competition—to encourage more culinary experts to unleash their ingenuity in the kitchen and create fun and interesting Filipino dishes with a twist that will surely reignite and pique their diners' interest for Filipino food."
The Competition
To join the competition, cooks and chefs in the Philippines should come up with their recipes showing their own creative takes on the classic pansit, sinigang, kaldereta, tapa, and sisig dishes. The challenge? Think of a delicious twist and go as far as they can from the original dish to create exciting new recipes using Knorr® products and Lady's Choice® Real Mayonnaise.
These recipes and their corresponding dish shots should be submitted to www.ufs.com/FunlasangPinoyPromo until July 15, 2017. All entries will be judged according to the following criteria: creativity of the twist, food presentation, and the use of Unilever Food Solutions products included in the competition.
The top 10 finalists to be announced on July 30 will be able to present their chosen recipes in a live cook-off in front of esteemed experts from the Philippine culinary industry and diners during the first 'Funlasang Pinoy Twist Fest' slated to happen in August 2017. Their recipes will also be featured in the official Funlasang Pinoy Cookbook to be published soon after.
In addition to this, the first-ever Funlasang Pinoy Twist Fest champion, who will have the most unique and delicious recipe among all dishes, will receive an additional P100,000 cash prize and exclusive publicity features.
The Bigger Cause
Aside from launching this competition for the Filipino chefs and cooks, UFS also hopes to use this as an avenue to create a bigger impact in the Philippine culinary scene.
"By initiating this endeavor, we hope to put the limelight back to Filipino cuisine and re-ignite the love of our fellowmen for our own local dishes. Through the talents of our genius culinary experts, and with the help of the right products, Pinoy dishes can be more fun, interesting, and keep up with the competitive landscape of the food industry," added Carreon.
To know more about the UFS Funlasang Pinoy competition, visit www.ufs.com.
Hits: 194