Choose Your Own Adventure This Summer with Rustan's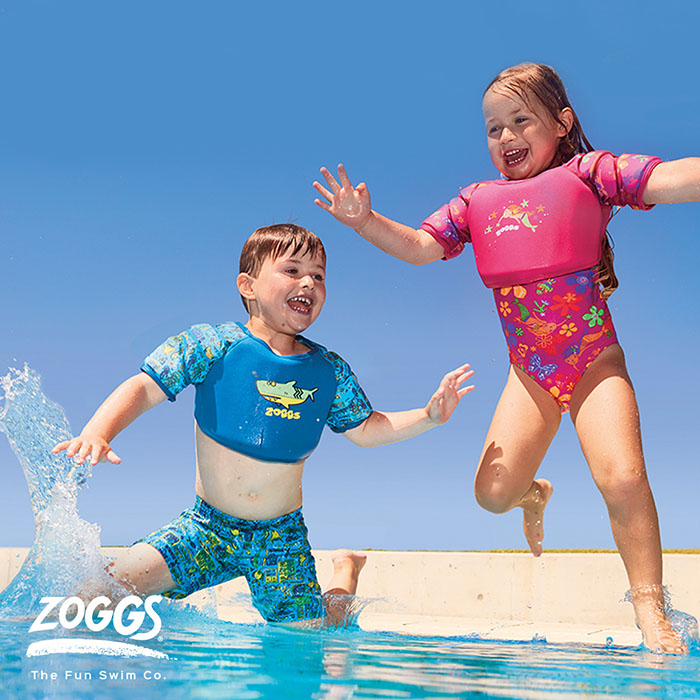 There's no time quite as exciting as summer. The warmth of the sun, the saline humidity of the air and the irresistible beckon of the ocean waves––it's a prime time to side-step the daily grind for a much-needed escape.
Right as summer settles in, Rustan's celebrates the arrival of the warmer months the best way they know how: with fresh new arrivals and a long-awaited Travel Fair in partnership with HSBC. This season, Rustan's equips shoppers not only with the essentials they need for their getaways, but with the opportunity to travel and experience what the world has to offer, too.
Ready to get started on that summer shopping spree? From March 15 to April 30, spend a minimum of P15,000 on a single-receipt transaction, and receive an exclusive Travel Pouch from proudly homegrown brand Gouache. Specializing in waxed-canvas bags that grow finer with age, Gouache provides support to displaced craftsmen from Marikina and Cogeo Rizal.

Enjoy Exclusive Offers at the Rustan's Summer Escape Travel Fair

Picking up from where they left off last year, Rustan's brings back its Travel Fair! Following last year's success, the second run of Rustan's Travel Fair returns with even more curated finds perfect for every kind of journey:

Adventures On Our Shores

Smythson Panama Reporter Bag in Smoke

Chicco Ohlala Stroller in Powder Blue

So Young Pink Cherry Cooler Bag

Dorfman Pacific Jitney Paper Braid Fedora Hat with Grosgrain Band Overlay

Aquazzura Crystal Lotus Slides
From March 29 to 31, shoppers can kick off their summer escapades with Rustan's and its partners. Bringing together the best packages and deals, you're bound to find
a ticket, accommodations or an all-in itinerary to turn your dream holiday into a reality.

Explore the delights that lie close to home with hotel staycations and experiential adventures on our own shores. Sta. Elena Golf and Country Estate offers package deals for their Fun Farm experience. Enjoy an overnight stay in Crimson Filinvest's superior rooms at discounted rates exclusive to Travel Fair attendees, or reward yourself (sans the price tag guilt!) with a well-deserved weekend of R&R at The Farm at San Benito. Staycations are nowadays also considered stress busters, and Raffles and Fairmont Makati would be a great option to consider.
If a quick break is just what you need, experience soaring free among Manila skyscrapers, seeing the busy city from above, flying over the famous city landmarks courtesy of chartered aircrafts from AirTaxi.ph.
Tired of the hustle and bustle of the city? See what the rest of our country's lush landscapes have to offer. Get a taste of tropical bliss at Crimson Mactan and Crimson Boracay's pocket of paradise at Station Zero. Enjoy daily breakfast and dinner buffets, nightly cocktails and a luxurious in-villa hand massage.
If that isn't enough options to get you excited, there are many other partner destinations to choose from like the Bellevue Hotels & Resorts, offering special rates for their properties in Alabang and Bohol; The Discovery Leisure Company, Inc. with special offers for Discovery Primea and Discovery Shores Boracay. If Palawan is your cup of tea, deals and discounts for Club Paradise Palawan and El Nido Resorts will also be up for grabs.
Adventures Beyond Our Borders

Itching for adventure beyond our borders? Satisfy that itch to pack up and get away with discounted seat sale airfares from Philippine Airlines. Alternatively, hop on board one of Adventure International Tours, Inc.'s week-long cruises on Crystal Cruises, unwind at your preferred Club Med resort or better yet, discover new destinations with AITI's European travel packages. Adventure International Tours, Inc. will also be accepting bookings for Cathay Pacific throughout the Travel Fair weekend.
The Luxe Nomad and Dream Cruises is also offering discounted getaways. If you're looking for

Food Adventures

Foodies can revel in one-of-a-kind dining experiences from the some of the best hotels and resorts on the grid: of Miréio at the Raffles and Fairmont Makati, Club Paradise Palawan's Firefish restaurant, and most recently Discover Shores' new Italian restaurant, Forno Osteria. You can also get a free gift from Shackleton when you purchase a bottle.

Style Adventures

From March 28 to May 31, for every P3,000 spent, customers earn raffle entries and stand the chance to win some of the best summer getaway packages on the market. Travel essentials from Rustan's fashion and beauty brands are also offering select items on special discounts for up to 55%, to make sure you travel in style this vacation season.

On March 28, cardholders of Rustan's Travel Fair partner, HSBC, can get to enjoy a first taste of the Travel Fair. HSBC cardholders can also earn three times the number of raffle entries when transacting with their card. Whether you're looking for an escape on local shores or beyond Philippine borders, an indulgent food experience or a stylish escapade, Rustan's brings you the summer break you deserve!

Another exclusive to the Summer Escape Travel Fair, Rustan's patrons can get free FSP card printing, as well as earn 20,000 FSP points by downloading the Rustan's FSP app between March 28 to 31. Points earned may be converted to PAL Mabuhay Miles point to quench thirs for that good, ol' summer adventure.

Get Summer-Ready with New Arrivals at Rustan's
Bari Jay 1918 Asymmetrical Off The Shoulder Ruffle Dress

New Balance Sweet Nectar Track PO

Banz Blue Coolgardie Board Shorts

Aquazzura Rendez Vous Slides

Pedro del Hierro Basic Classic Fit Polo Shirt in Light Blue

Zoocchini Sheman Shark Hooded Towel
Rustan's doesn't just have your travel plans covered. With fresh arrivals for women, men and children's fashion, shopping at Rustan's is a style adventure in itself. Coupled with essentials for cosmetics and home, consider your checklist for your summer escape and beyond all checked off:
Tropical Paradise
Warmer weather doesn't have to ring synonymous to sparse clothing choices. If you plan to bask in the sun and scorch of the tropics this summer, the light, breezy ensembles from Bardot, Finders Keepers, and Nicole Miller offer up a selection of pieces to help you nail that sophisticated, everyday look. The men have just as impressive a selection at their disposal, what with sporty-chic pique shirts from Hackett and Pedro del Hierro and summer-worthy hats from Dorfman Pacific. Never pass up on sun essentials for kids like Swimava rings, Banz eyewear and Biolane skincare items.
Getaway Cruise

All aboard! Swim, dine, and revel in the full cruising experience. Sunbathe on the ship deck or go for a dip in one of the cruise pools in colorful suits from Seafolly. The kids can get in on it too: make poolside memories they'll treasure with bathing suits from Banz and oh-so-adorable hooded toddler towels from Zoocchini. Stephen Joseph and Zoggs have their pool toys and googles covered, too! Find sartorial solutions to the formal nights and dressed-up dinners on board with a little help from the elegant looks from Aidan Mattox, Bari Jay, Josie Natori, and Keepsake, and foolproof lace-up brogues from Tricker's.

Outdoor Adventure
Take time away from the city and gear up for a little action. Keep with the hikes, the treks and the unexpected encounters that are bound to make the trip more memorable with casualwear from Adidas and athletic jackets from New Balance. Bring the kids along and cruise in comfort with Mamas & Papas strollers
.
City Escapade

Who says staying in the city can't count as a break? Keep the whole family looking sharp throughout your staycations and nights out on the town. Find a perfect complement to your shoes and bags from Aquazzura, Danse Lente, or Sergio Rossi with festive fine jewelry from Swarovski. For the kids, consider darling dresses and polished button-downs a done deal with Rustan's Jr. and Neck and Neck. Don't forget to pack their essentials onto cool bags from Okiedog. Also on Rustan's roster of new arrivals are opulent pieces of furniture and décor inspired by the Italian culture and aesthetics. Transform your own home into a European getaway of sorts with a selection of decorative vases, frames and mirrors––each crafted to exquisite perfection.
Indulge in Worldwide Flavor at Rustan's Summer Foodscapes
An exciting addition to the Rustan's summer festivities is Foodscapes, a gastronomic experience designed to give customers a first-hand taste of the world's finest flavors Highlighting five countries via booths and hand-picked concessionaires, Rustan's Summer Foodscapes is a foodie's dream come to life. Until April 30th, say yes to rich burrata and mozzarella from the countrysides of Italy, satisfy your craving for delectable tapas from Spain, indulge in French crepes and rosé, and revel in the complex flavors of Moroccan and Turkish cuisine. In the process, inspire your inner chef and take new cooking supplies and dinnerware from Rustan's!
To know more about the campaign and to keep updated on our latest events, deals, and promos, like and follow @RustansPH on Facebook and Instagram.