Honey Lemon: Nutritious and delicious drink to quench your thirst
The nutritious benefits of honey and lemon are now being offered via a refreshing drink that hails all the way from South Korea. The drink, Honey Lemon, which is now becoming popular in the Philippines, is an exciting beverage option that promises a load of health benefits.

Honey Lemon was officially launched recently among at the Mas Tapas and Cocktail Bar in Greenhills. The event, which was attended by key executives of Honey Lemon PH headed by Mr. Amen Say, President of Dong-A Pharma Philippines (official distributor of Honey Lemon), and Mr. Won Tak Song, Country Manager of Dong-A Pharma Korea, gave guests a taste of the drink.

"We like to use the term 'nutrilicious' to describe Honey Lemon. It's delicious but also nutritious. It's a nutritious functional drink that's not just wholesome but tasty. We're so excited in bringing this product into the market and we know that the Filipino crowd will truly love this drink," said Mr. Say.

Honey Lemon is considered to be a health drink — not only is it made from real lemon, but also real honey sourced straight from the peaks of Chiak Mountain in South Korea. Honey Lemon is a great source of Vitamin C, and according to Mr. Won, the drink is popular in Korea among the young and the old, serving the drink warm during the cold months to ease the ill effects of cough and colds.

A surprising benefit of Honey Lemon is how it can counter the effects of a hangover, making it a great ally when you decide to have a night out with friends.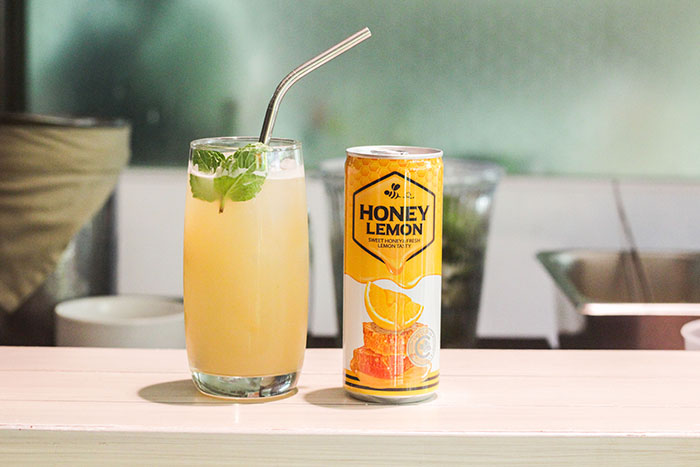 Health benefits of Honey Lemon

One of the highlights of the launch was a nutrition talk courtesy of nutritionist and dietitian, Ms. Joy Fatima Verano-Santiago from the Nutritionist-Dietitians Association of the Philippines (NDAP), the country's foremost group of experts who recommend the food and drinks that we must consume in order to stay fit and healthy. She is also the Chief Dietitian of the University of the East Ramon Magsaysay Memorial Medical Center.
According to Santiago, one of the best ways to keep one's health at an optimum level is by taking care of the gut or stomach, and the best way to do this is through vitamins and nutrients found in both honey and lemon.

Lemon, as we all know, is a great source of Vitamin C, but it is also a wonderful source of phytonutrients and carotenoids and prebiotics. All of these contribute to health benefits like preventing the formation of kidney stones, reducing the risk of heart diseases and fighting diabetes.

Honey, on the other hand, has polyphenols that are known to be good for the heart and B Vitamins that are proven to have a direct impact on energy levels, brain function, and cell metabolism. Honey is also known to help prevent infections and promote healthy cell growth.

All these benefits are being offered with every can of Honey Lemon, now available in major supermarkets and convenience stores like 7-Eleven stores, Mercury Drug, Robinsons Supermarket, Mini-Stop, SM Snack Exchange, Rustan's Shopwise and WalterMart.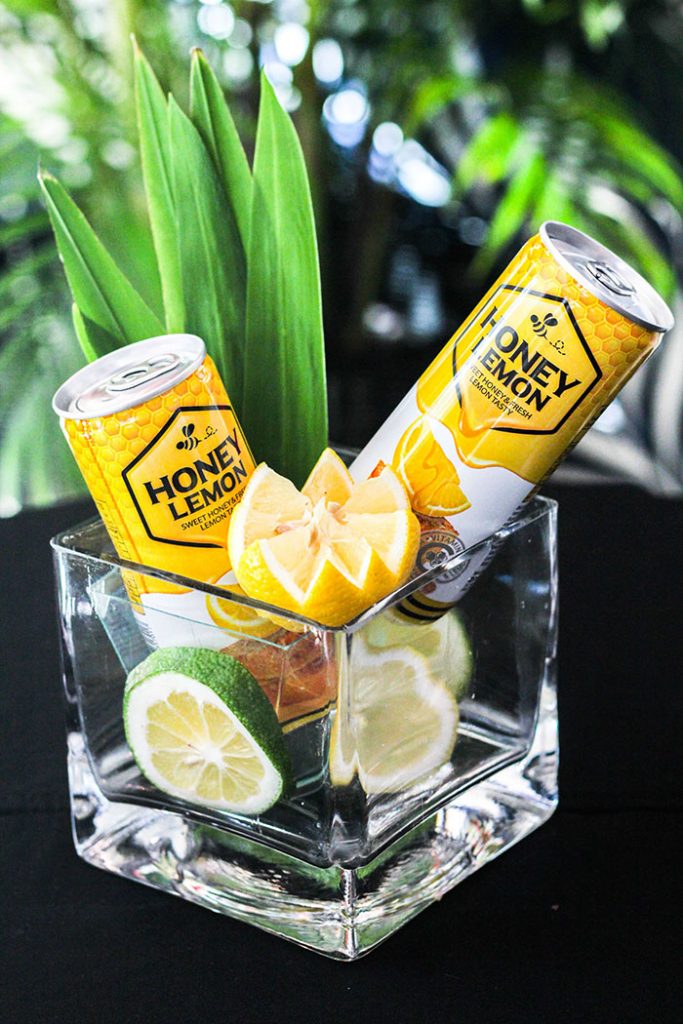 Honey Lemon cocktails

Now don't think that Honey Lemon is just a health drink. It is also a fun drink and can be used as a great drink base for a number of cocktails and party drinks. During the launch, Mas Tapas resident mixologist concocted some delightful mocktails using Honey Lemon such as Ginger Mint Tea, Earl Grey Tea Reduction, Key Lime Cucumber Tea and Honey Lemon Mojito.

So next time you find yourself thirsty and craving for something sweet, opt for something that's 'nutrilicious' or healthy and delicious — Honey Lemon quenches your thirst and at the same time  keeps your health in mind!

For more updates, visit HoneyLemon.drink.Philippines in FB or ph.hldrink in IG.


Hits: 126