Easy Holiday Snacks: 3 recipes with Granny Goose Tortillos
Food has always been a great avenue to express one's creativity, especially with the current hype surrounding on-the-go snacks or 3-minute chef hacks posted online. There are a lot of videos on the food community of TikTok – FoodTok – that show the easy step-by-step on how to put a twist on your favorite go-to snacks.
And now with the holidays coming up, it's the perfect time to dive into some delicious snacks while relaxing and enjoying the jolly season. One snack you can enjoy this season is Granny Goose Tortillos and its tasty line of flavored chips made from100% real and stoneground corn.
There are a number of ways to enjoy Granny GooseTortillos for an authentic snacking experience for any occasion. Here are three recipes that you can easily make at home:
Cheesin' it up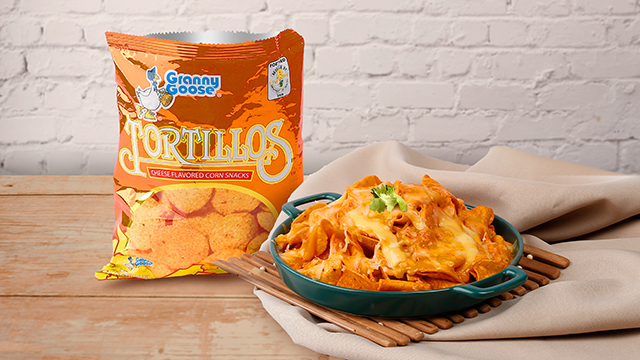 There's no such thing as too much cheese, and Granny Goose's "Four-Cheese Tortillos" is proof of that. It's made with Granny GooseTortillosCheese variant topped with cheddar cheese, cheese spread, and quick-melt cheese that are melted to perfection.
Get the recipe here and try it out for yourself.
Tiny burgers with big flavor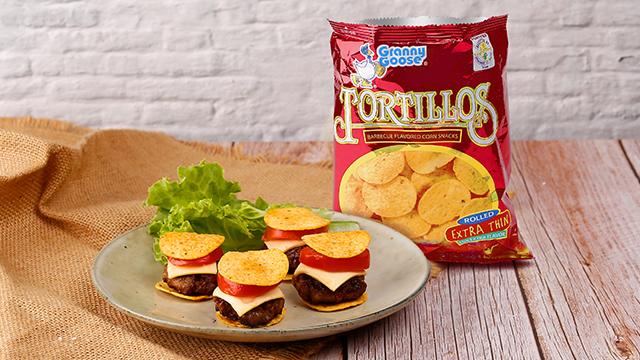 Granny Goose's "Mini Burger Crunch" recipe is an updated take on the well-loved slider. Assemble it with small ground beef patties, sliced tomatoes, and sliced cheese. Instead of hamburger buns, this calls for two Granny Goose TortillosBarbeque chips. It's a cool appetizer that people can serve at home gatherings.
Enjoy merienda with your loved ones using this recipe.
Nacho regular chips and salsa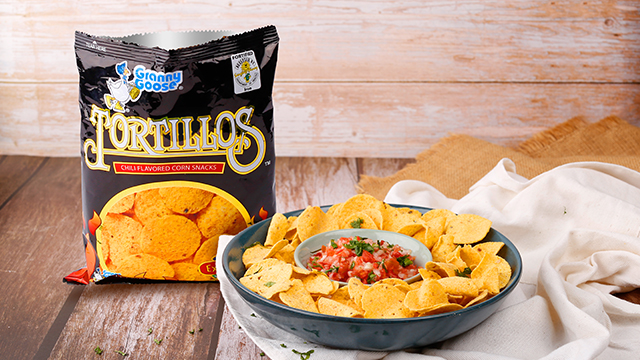 Chips and dip pairing is always a crowd favorite, and one can achieve that with Granny Goose's "Salsa Mexicana." The salsa is a simple mixture of diced tomatoes, diced onions, and squeezed calamansi. Put the Salsa Mexicana in a sauce dish and pair it with a pack of Granny Goose Tortillos Chili for that spicy kick.
Enjoy a quick and easy snack right at home with this recipe.
Whether it's the holidays or just a regular day at home, these Granny Goose Tortillos snack recipes are fool-proof ways for a quick and easy snacking you can enjoy at home. Feel free to share more recipe ideas by tagging Granny GooseTortillos on Facebook.Check out their Facebook page here.
Hits: 200