Enjoy coffee anytime, anywhere with Starbucks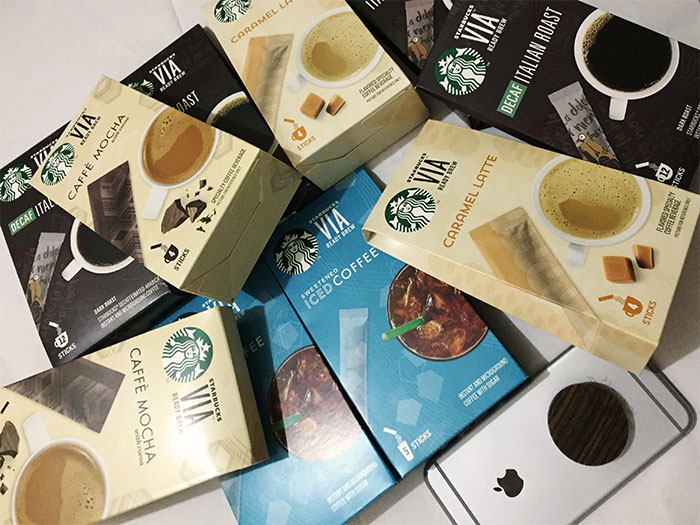 Rushing to works for an emergency meeting or looking at a full day ahead of you? Don't worry, because Starbucks has a wide array choices that can help you satisfy your need for coffee anywhere, anytime.
While you're at home and prepping for the start of the day, your favorite coffeehouse offers the Starbucks VIA® Ready Brew, which gives you the same coffee you love captured in one convenient sachet. It's easy to prepare, just dissolve the contents of the pack in hot water, and you can enjoy a perfect cup in an instant. The micro ground coffee that comes in every pack of Starbucks VIA® Ready Brew has that same premium blend available in your favorite Starbucks store. Starbucks VIA® Ready Brew comes in Caramel Latte and Caffé Mocha. For those looking for a more traditional take on coffee, Starbucks VIA® Ready Brew also has Fair Trade Certified™ Italian Roast and Decaf Italian Roast.­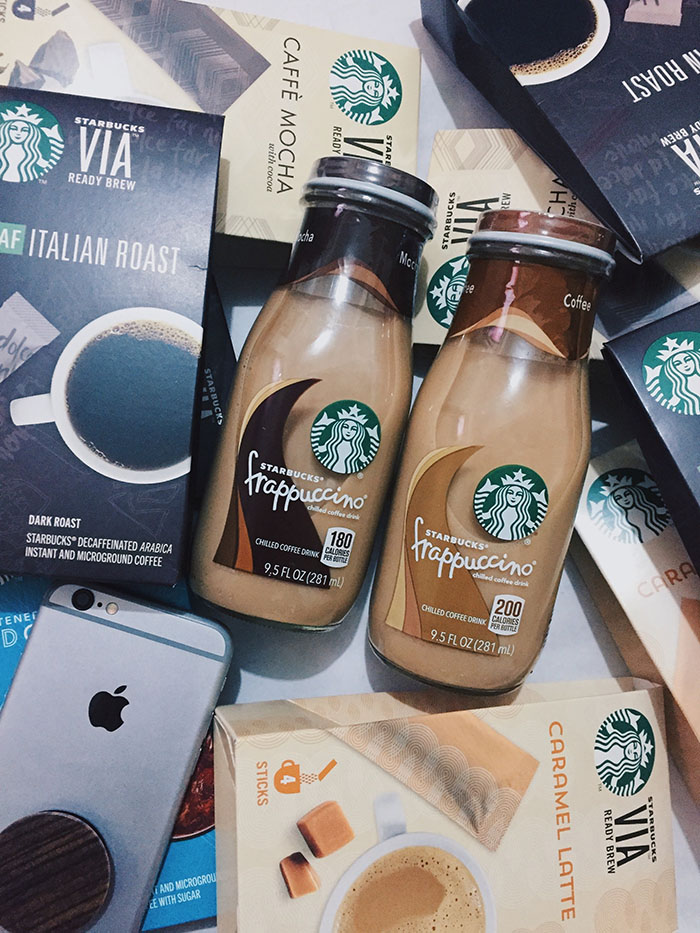 If you're looking for a cold and refreshing beverage that can help you get through the day, Starbucks VIA® Sweetened Iced Coffee is the best option for you. A caramel flavored blend with hints of citrus that's formulated to instantly dissolve in cold water.
Meanwhile, if you're looking for a refreshing way to break the monotony of your day, you can get a Starbucks Bottled Frappucino®. It offers the same delicious blend of coffee and real milk that you enjoy at your local Starbucks store, and comes in a re-sealable bottle, prefect for when you need your coffee all throughout the day. It is available in two classic flavors, Coffee and Mocha.
With these options, coffee enthusiasts can now enjoy the same great tasting coffee served at Starbucks in the comfort of their homes, in the office, or even on your next adventure, making sure that you'll never be without great coffee.
Starbuck VIA® Ready Brew and Sweetened Iced Coffee are available in your favorite Starbucks store, while the Bottled Frappuccino® is available in all Starbucks stores and select supermarkets, groceries and convenience stores.
Hits: 108