2nd Avenue's Gastronomic Showdown Experience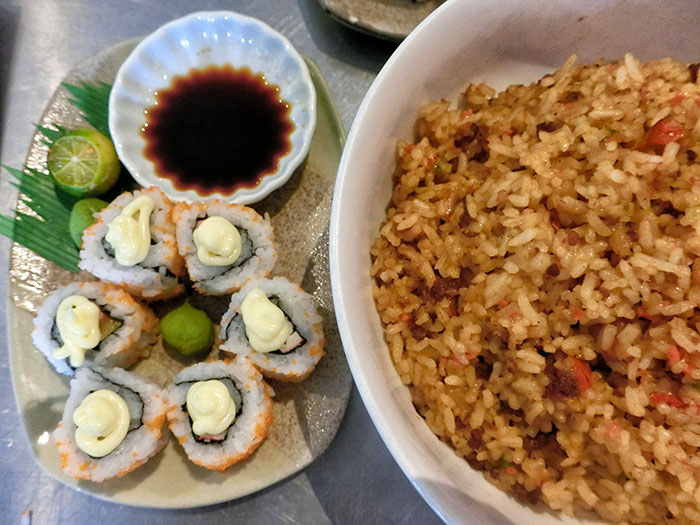 2nd Avenue is partnered with the 25 Mushrooms Kitchen in Valle Verde for an exclusive media cooking class, I was excited to attend on this event not knowing that every media attendee will participate on the cooking activities. I love cooking but this time, we have to cook Japanese dishes which I think it is really complicated because I haven't tried cooking any Japanese food at home. Of course, I ate Japanese cuisine from several hotels and restaurants. Hahaha. I love to eat them for the reason that it's tasteful and umami.
We were taught how to cook Japanese rice, tempura, California maki rolls, and chicken teriyaki! At first, I thought it was so tedious and difficult, as Chef Lea Ariann "LA" Cedeno started her cooking demo things were came so easy to us. I learned how to debone chicken and tips to make the shrimp straight and long tempura. We replicated the four dishes Chef LA demoed before us. There were 3 media/bloggers on each working table with complete sets of mise en place, butane gas stove, and cooking utensils. The three of us; Martin Andrade, Erica Yu-b, and Me teamed together to prepare the four dishes and have it properly arrange in a bento box. We tasted everything and bravo…. All dishes we cooked are surprisingly delicious. So one of these days I have to try those at home.
This media event of 2nd Avenue is to spice up on the gastronomic showdown of the best of the best chefs face-off on 2nd Avenue as it delivers an exclusive access to the delightful world of cooking on Knife Fight 3 and Hell's Kitchen 13!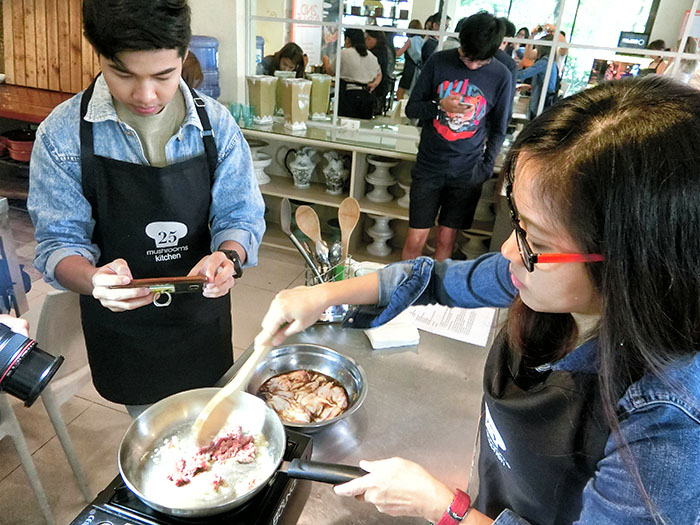 Sunday primetime is lit by Knife Fight 3 with its underground tournament style battle taking place during the overnight hours when restaurants close their doors to the public. 16 top chefs from the New York area face mystery ingredients that must be used in the dishes they prepare. Only one chef remains and is named New York's "Beast of the East." Former "Top Chef" winner Ilan Hall, who owns The Gorbals Brooklyn, continues in his dual role as host and judge. Joining him as judges are chefs Naomi Pomeroy and Kris Morningstar.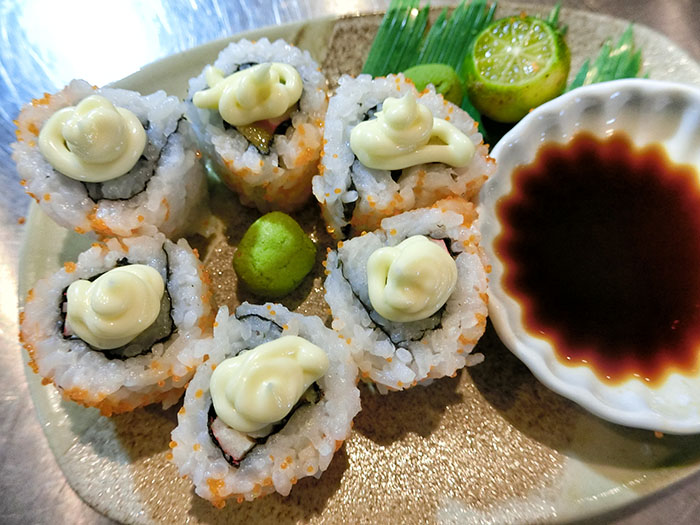 This August, 18 contestants vying for the top spot and to be the Head Chef at Gordon Ramsay's Pub & Grill at Caesars Atlantic City will premiere in Hell's Kitchen Season 13 on 2nd Avenue. The show is hosted by world-renowned chef Gordon Ramsay as he puts aspiring young chefs through rigorous cooking challenges and dinner services at his restaurant Hell's Kitchen located in Hollywood. He is known for his fiery temper, strict demeanor, and use of expletives. He often makes blunt and controversial comments, including insults and jokes about contestants and their cooking abilities.
KNIFE FIGHT 3 airs every Sunday on primetime at 9 PM. Stay tuned for the premiere schedule of HELL'S KITCHEN SEASON 13 on 2nd Avenue. Don't miss out and join the conversations at #DelightfullyReal.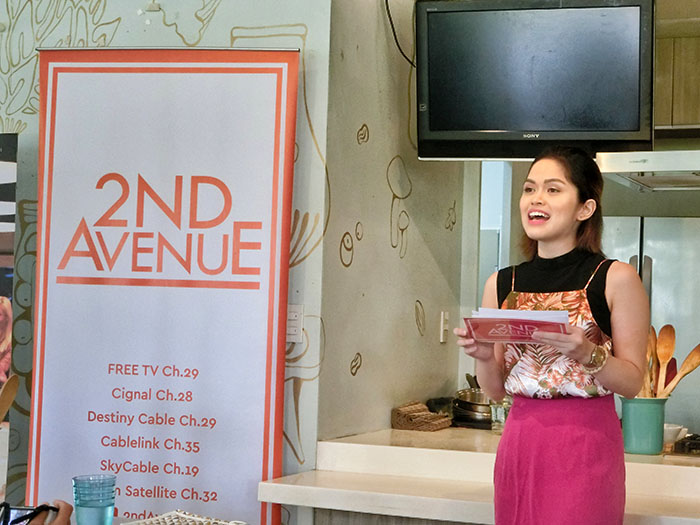 Check out 2nd Avenue on http://2ndavenue.ph/, www.facebook.com/2ndAvenue, follow us on Twitter via @2nd_Avenue and on Instagram via @2ndavenuetv.
2nd Avenue is the only general entertainment channel on Free TV and Pay TV that offers diverse content, featuring delightfully driven characters for the discerning market. Seen on UHF Free TV Ch. 29, SkyCable Ch. 19, Global Destiny Cable Ch. 29, Cablelink Ch. 35, Cignal Ch. 28, and Dream Channel Satellite Ch. 32.
Hits: 77