The Silk Road Iced Coffee at Marco Polo Ortigas Manila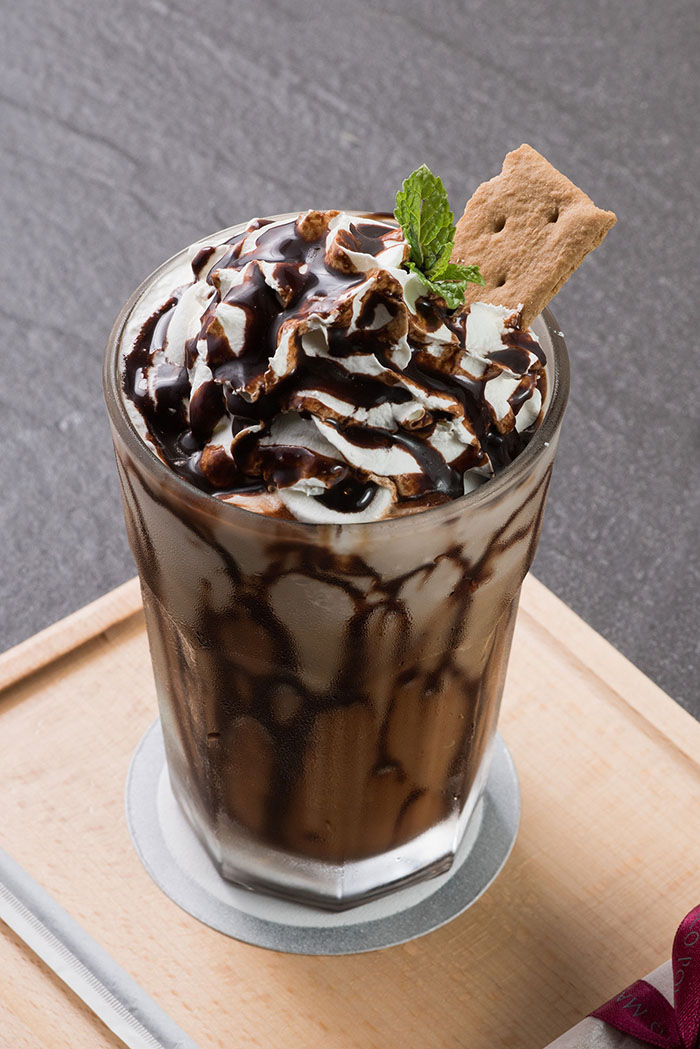 Following the successful introduction to the signature Earl Grape Iced Tea, Marco Polo Hotels has launched a new beverage, the Silk Road Iced Coffee, to its series of signature beverages.
Satisfy your sweet cravings with a new tempting signature treat. Created from overnight-infused coffee flavoured with cinnamon syrup and milk, the Silk Road Iced Coffee consists of a blended iced frappuccino poured into a swirled, chocolate-glazed glass symbolising the roads well-travelled of the Silk Road. Topped with marshmallow, burnt gold-peaked meringues are flambé-finished by blow torch, emanating the sun-glinting mountains along the legendary route. The iced beverage will be presented with a fresh cookie smothering marshmallows and chocolate between Graham crackers, warmed to perfection, inviting guests to explore the history of the Silk Road.
The new signature was first introduced at an innovative contest for intricately and refreshingly designed iced coffees, where General Managers from Niccolo and Marco Polo Hotels assembled. The combination of infused frappuccino and the crunchy cinnamon s'mores will definitely make it one of the most appealing and flavourful drinks to complement your sweet cravings. Grab the new coffee starting this August at Marco Polo Ortigas Manila, available in its chic and casual coffee shop, Café Pronto.
Café Pronto is located at the Ground Floor level of Marco Polo Ortigas Manila. To know more about the hotel, visit www.marcopolohotels.com. Follow the Hotel in Facebook at facebook.com/MarcoPoloOrtigasManila or @MarcoPoloManila on Twitter or Instagram.
Hits: 61