Diamond Hotel is the Official Residence of Vietnam Leaders During The Asean 50th Anniversary
Diamond Hotel Philippines served as the official residence of Vietnam Foreign Minister, His Excellency Phạm Bình Minh together with other officials and delegates during the historic celebration of the Association of Southeast Asian Nations' (ASEAN) 50th anniversary. The hotel takes pride in providing world-class service and it has been a home to numerous heads of state and foreign dignitaries.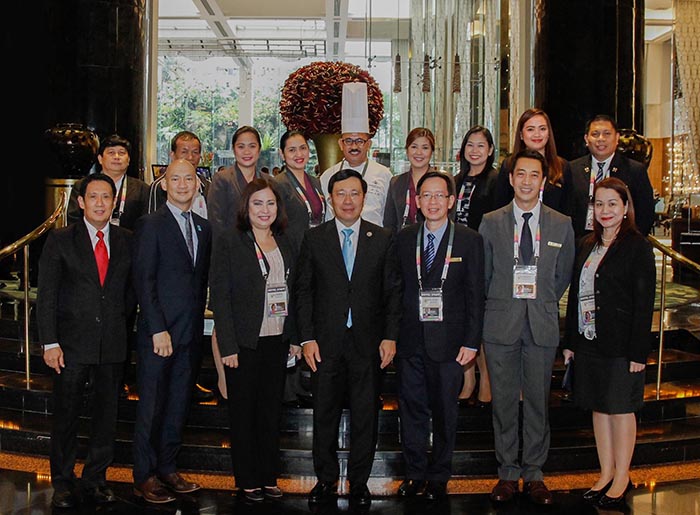 In the photo from left (front row): Diamond Hotel Philippines (DHP) security manager Philbert Togle, DHP food and beverage director Louie Ramos, DHP sales and marketing director Sunshine Robles, His Excellency Phạm Bình Minh, DHP Chief Financial Officer Winada Effendi, DHP Rooms Division Manager George Reynoso, and director of sales Ria Galvez  joined by (back row) other hotel managers.
Hits: 57