Bakuchiol is the next big thing in global skincare trends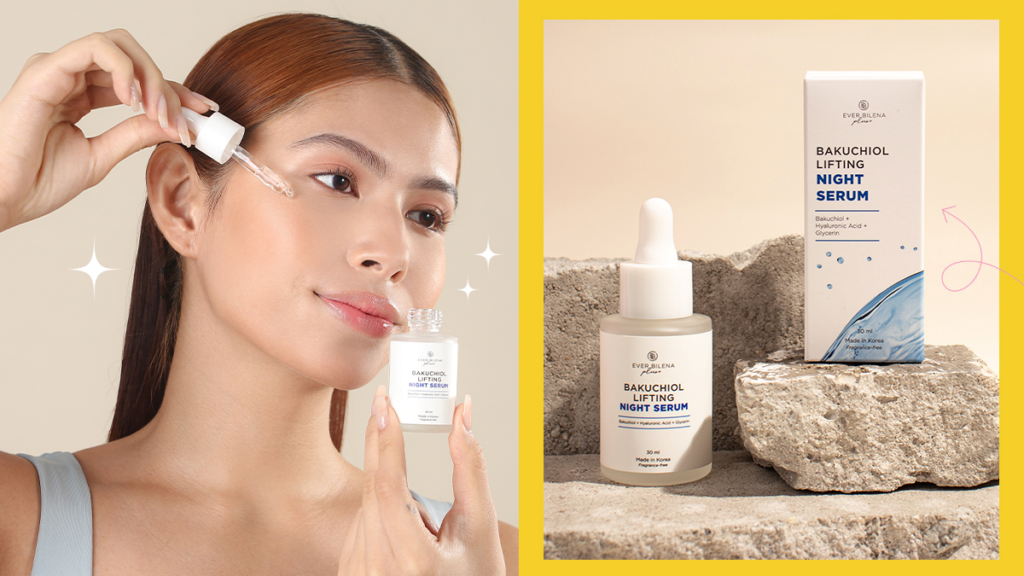 Bakuchiol, pronounced, buh·koo·chee·owl, is a plant derived extract found in the leaves and seeds of the Psoralea corylifolia plant, nicknamed "Babchi."
The vegan ingredient has been heralded as a retinol alternative for those looking for anti-aging benefits sans the irritation.
While Bakuchiol may appear new and unfamiliar, Ever Bilena Cosmetics, Inc. (EBCI) is actually the first Filipino cosmetics company to have introduced this innovative ingredient to the Philippines as early as two years ago.
EBCI is the corporation behind household names like Ever Bilena and Hello Glow.
In 2020, Hello Glow released its best-selling Hello Glow Advanced Rejuvenating Set, a dermatologist recommended anti-aging kit which incorporates Bakuchiol into its Night Cream.
EBCI's Chief Sales & Marketing Officer, Denice Sy-Munez shares that most skin care sets in the local market "use illegal and undisclosed dosages of hydroquinone and tretinoin. These can cause burning sensations, and intense visible peeling that could result to severe skin damage."
Thus, her Research & Development Department collaborated and consulted with numerous formulators and dermatologists before deciding to utilize Bakuchiol for their set's rejuvenating benefit instead.
The British Journal of Dermatology has referred to Bakuchiol as a very "promising" active ingredient for preventing and addressing signs of skin aging such as wrinkles and hyperpigmentation.
Studies from the same journal have shown that topical bakuchiol and retinol have produced the same benefits on photoageing.
According to Sy-Munez, "Research shows that Retinol formulated with Bakuchiol boosts the former's efficacy." 
And this is precisely the objective of Hello Glow when it developed the "advanced" skin set.
"The Hello Glow Advanced Rejuvenating skin set does so well, selling over 500,000 per year! We've sold almost 70,000 sets on Shopee alone!" exclaimed Sy-Munez.
"And what majority of customers, skincare experts and influencers rave most about it is our night cream!"
The confidence in Bakuchiol led to the creation of the Ever Bilena Plus Bakuchiol Lifting Night Serum, finally giving the ingredient its own spotlight.
"It is literally the most affordable pure Bakuchiol serum in the market," adds Sy-Munez.
Other international brands sell their Bakuchiol-infused serums at the equivalent of Php 1,800 up to Php 9,000 apiece. EB Plus's Bakuchiol Serum is only Php 395 each and made in Korea.
In its latest makeup release, EB Plus also integrated this superstar ingredient in its EB Plus Good Skin Day Serum Infused Skin Tint.
The newest easy-to-blend sheer-to-medium coverage base product contains Bakuchiol paired with Hyaluronic Acid to ensure skin is firm and amply moisturized while revealing a natural filter-finish glow.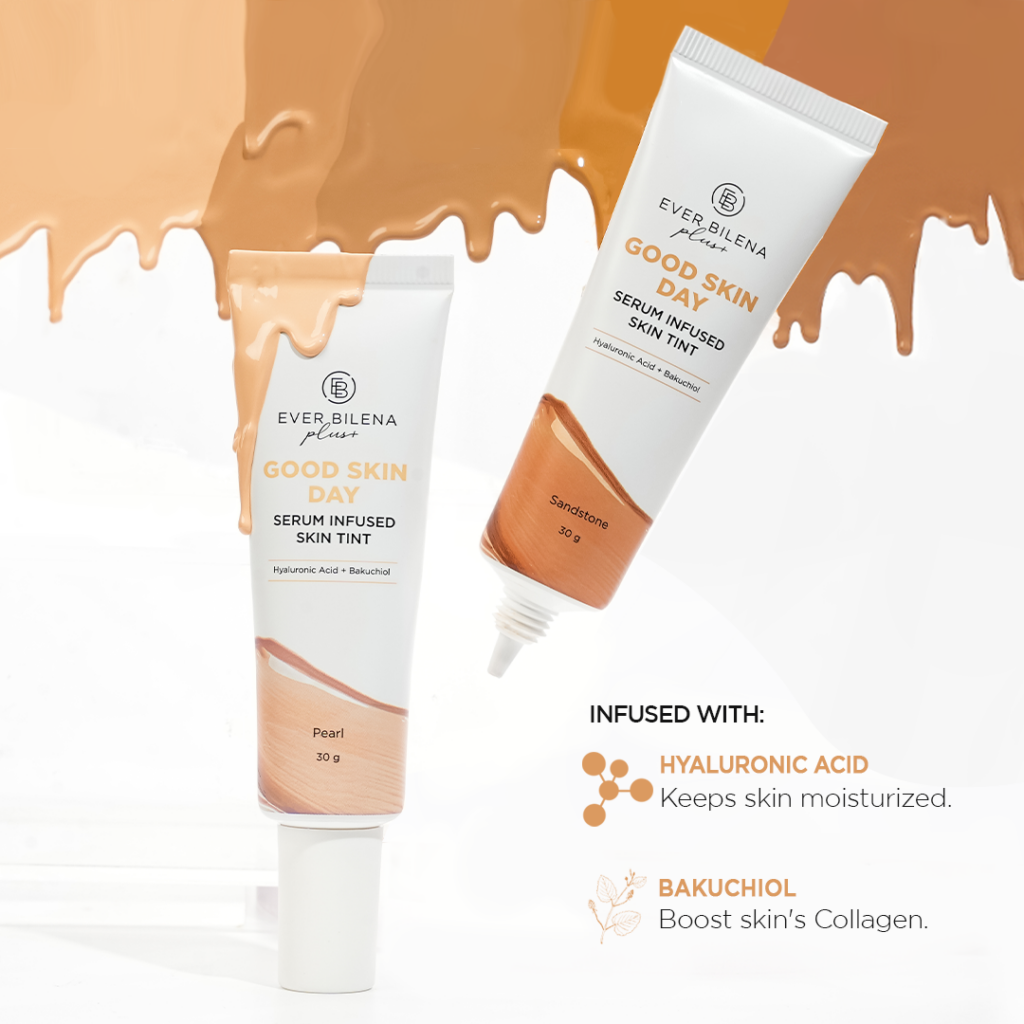 As gentle as Bakuchiol can be though, make sure to always patch test beforehand so to avoid potential allergic reactions.
Hello Glow and Ever Bilena products are available in all leading department stores, Watsons, and online at their official flagship Tiktok, Shopee, and Lazada E-commerce stores.
Hits: 258