Celestial Celebration at Marco Polo Ortigas Manila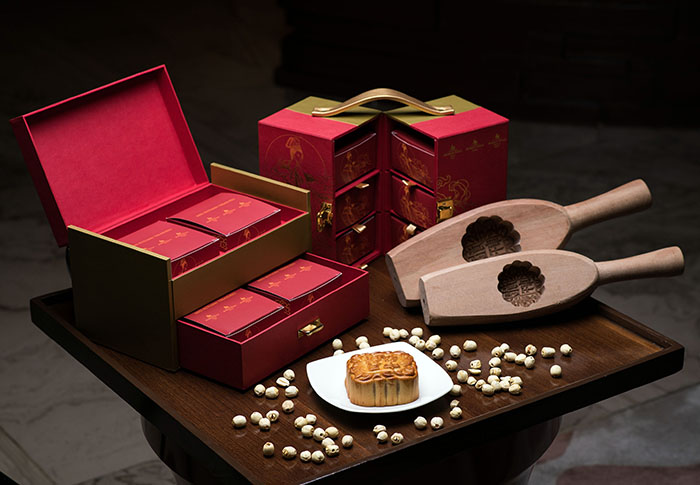 Celebrate the legend of Chang 'E this Mid-Autumn Festival with Marco Polo hotels in the Philippines showcase special mooncakes for gifts or for sharing.
The Mid-Autumn Festival is celebrated on the 15th day of the 8th month in the Chinese calendar. To them, this is a tradition that brings the family together for a reunion, and being observed during the fullest state of the moon which symbolizes harmony and prosperity, it is claimed to bring peace within the family members. Indeed, it is believed by many Chinese to be the second most important holiday next to the Lunar New Year.
Mooncakes are truly quintessential to the Mid-Autumn Festival. As part of the cluster project of the Marco Polo hotels in the Philippines—Marco Polo Ortigas Manila, Marco Polo Plaza Cebu, and Marco Polo Davao—enjoy these special mooncakes for Hou Yi 後羿(box of 4), and Chang 'E 嫦娥 (box of 6) gift boxes, available at Php 2,288 and Php 3,388, respectively, at the properties mentioned. Indulge in these exquisite and timeless traditional delights, straight from the Pearl of the Orient, as gifts or for sharing with the special ones, this celestial celebration.
Lung Hin is located at the 44th floor of Marco Polo Ortigas Manila. To know more about the hotel, visit www.marcopolohotels.com. Follow the Hotel in Facebook at facebook.com/MarcoPoloOrtigasManila or @MarcoPoloManila on Twitter or Instagram.
Hits: 84