Experience a new level of cool with Teavana® Frozen Teas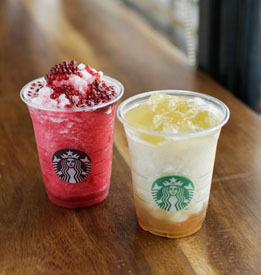 Tea is one of the oldest beverages known to man, it is even regarded as the second most consumed drink after water. Only last year, we were treated to something new when Teavana® finally came to the Philippines and brought with it a new and exciting way to enjoy tea. This year, Teavana® brings two new beverages that will redefine the word cool as it introduces Teavana® Frozen Chamomile Tea with Kyoho Grape and Aloe and Teavana® Frozen Hibiscus Tea with Pomegranate Pearls to tea lovers.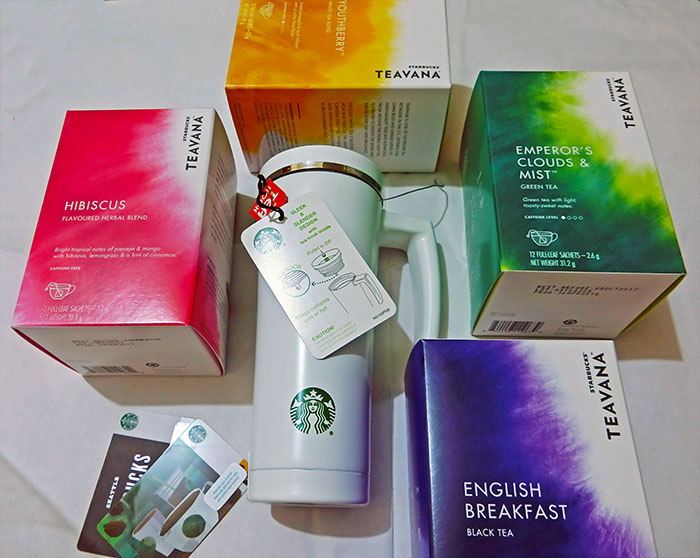 These two new handcrafted beverages will excite your taste buds because these are prepared icy-smooth and with the finest Teavana® teas and premium ingredients like Kyoho grapes and pomegranate pearls, making for a compelling and delectable treat any time of the day.
Starbucks® Teavana® Frozen Chamomile Tea with Kyoho Grape and Aloe delivers a visual and textural distinction, especially with its honey white grape puree with bits of aloe. Meanwhile, Teavana® Frozen Hibiscus Tea with Pomegranate Pearls is defined by flavors of hibiscus, tropical papaya and mango, and hints of cinnamon and lemongrass and complemented with lightly sweet and tart pomegranate pearls that are made with real pomegranate juice. Aside from being served frozen, these two handcrafted beverages will also be available in iced shaken format.
Both drinks will go perfectly with new sandwiches from Starbucks®. You can have it with the Tuna Melt on Croissant Baguette, a savory treat made with cheesy tuna on croissant baguette and made more scrumptious by topping it off with melted cheese, or with Ham and Cheese on Dutch Crepe, a delicious marriage of different flavors brought by the soft, chewy, and sweet Dutch Crepe filled with ham and cheese.  
A sweeter alternative is the Mango Float Cake which is made with moist and buttery cake then layered with creamy mango mousse and meringue, then finished with mango buttercream icing. Chocoholics will be delighted with the chewy and seriously chocolaty Triple Chocolate Cookie, which has dark, milk, white, and Belgian chocolate chunks.  
Another great accompaniment for these treats are coffee that you'll surely love. For those searching for coffee with herbal flavors and a distinctive spice, Starbucks® Anniversary Blend is the one you're looking for. Inspired by the Starbucks® muse, it is a combination of cedary aged Sumatra and the lush full-bodied coffees of Indonesia and Papua New Guinea. Another option is the Starbucks® Single Origin Coffee East Timor Tatamailau which captures flavors that are smooth with herbal notes and cocoa finish. This is because of the way it is grown in Timor where it is cultivated on small plots of land built into the forest landscape, under huge canopy trees. This mimics the effect of growing coffee at much higher altitudes resulting in resilience and complexity of flavor.
For the Starbucks® experience wherever, try the Starbucks VIA® Decaf House Blend, which gives any coffee lover a wonderfully balanced Decaf House Blend without compromising flavor.
Starbucks is also launching a new design for its Starbucks Card. Available for an initial activation amount of ₱1,000, the Maple Leaf Starbucks Card comes in four colorful options. This new design will be available starting September 12 in all Starbucks stores in the Philippines
For more information about these new products log on to www.starbucks.ph.