Electrolux Launches FashionCare Campaign at 15th Anniversary Celebration Experience A Whole New Way of Washing that Makes Your Favorites Look Newer for Longer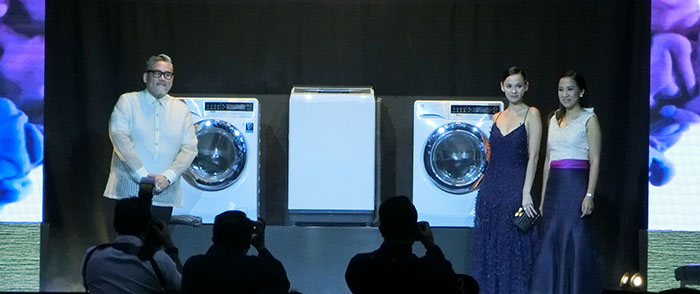 Electrolux Philippines introduced a new experience on clothing care through the FashionCare Campaign, launched during the company's 15th Anniversary gala celebration with top fashion designer, Rajo Laurel. From everyday items to delicate designer pieces, clothes will retain their softness, shape and color with the innovative UltraMix™ technology in Electrolux washing machines so that your favorites looking newer for longer. 
"Even though we now have advanced technologies in washing machines and tumble dryers that can take care and prolong the life of our clothes, there's still a notion that the best way to take care of delicate and fashionable clothes are through hand washing and dry cleaning," said Andrea Pionilla, Country Marketing Manager of Electrolux Philippines. "This is why we initiated the FashionCare Campaign to introduce a whole new way of washing with Electrolux that is designed to fit perfectly into your lifestyle, and is suitable for all kinds of garments."
Electrolux unveiled its FashionCare Council, composed of FashionCare ambassador Rajo Laurel, and Council Members Amina Aranaz-Alunan, founder, executive director and teacher of SoFA Design Institute, and Creative Director of fashion accessories and bag label ARANÁZ, and Janice Villanueva, successful mompreneur and founder of Mommy Mundo, to educate consumers on how to care for their clothes.
When it comes to fashion, Amina shared that she loves intricate details and things that have a handmade quality – and of course, she wants to make sure that she has a washing machine that can handle these delicate fabrics. She also mentioned how her kids have a knack for wearing the same clothes over and over again.
"Even if I shop for them, they have their favorites. So if our washing machine can preserve clothes and preserve the colors, then that would be such a bonus!" she said.
Laurel uses Electrolux's products, showing that Electrolux can care for the most delicate fabrics in a satisfactory way.
"My passion for clothes extends to how I take care of them. You can actually take care of delicate fabrics and designer clothes without dry cleaning or handwashing. All you need is the right washing machine," Laurel said. "My Electrolux UltimateCare Washing Machine does exactly that. It has smart features that actually take care of color and fabric, and you don't actually have to dry clean anymore."
Keep Favourites looking newer for longer with the Electrolux UltimateCare Front Load Washing Machines
The Electrolux range of UltimateCare washing machines comes with innovations that prevent fading of colors, shrinkage and misshaping. The UltraMix™ technology gives you the results of a hot wash for better stain and dirt removal, yet uses a lower, gentler temperature. Detergent and water are pre-mixed in a special chamber before the beginning of the cycle to maximize cleaning power at a lower temperature. It delivers deeper clean and 31% better colour care, to ensure your favorites look newer for longer.
Besides the powerful yet gentle cleaning of UltraMix™, Electrolux UltimateCare washing machines extend the life of your clothes with the innovative Vapour Action, which is designed to soften fabric while reducing allergens by up to 99.9%. It means your clothes get better care, stay bright and feel fresh for years to come. The Woolmark certified cycle approved by the Woolmark Company, the global authority on wool, will safely launder your precious garments.
Electrolux UltimateCare utilizes the Eco Inverter technology that offers high energy efficiency and quality performance with minimal vibration. It reduces energy consumption by 75% and save time by 44%. You can also enjoy the flexibility and convenience to toss in forgotten items during the washing cycle with add clothes.
Better Care, Longer Wear with the Electrolux Cyclonic Care Top Load Series
Electrolux also unveiled its newest line of Top Load Washing Machines, also designed to give more care and result in less wear & tear of clothes in the wash.
The Electrolux Cyclonic Care Top Load series not only offers efficient clean through its Cyclonic Tub Clean feature, where the tub and pulsator rotate simultaneously to create a scrubbing action, but also delivers gentle care for your clothes through the Cyclonic Care Pulsator and the Prism Drum.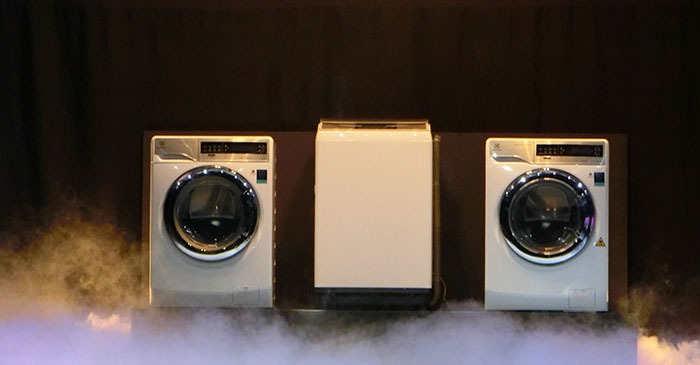 The Cyclonic Care Pulsator works by generating an upward water flow to help clothes circulate properly and reduce friction. Meanwhile the unique Prism-shaped Drum gently splits the dirt from the clothes the way a prism splits light, leading to a tangle-free wash that is gentler on clothes. For your woolens, the Cyclonic Care series also a Wool function, a cycle that dries this kind of garment with care.
The Cyclonic Care washing machines come with inverter technology that leads to energy savings and lower noise.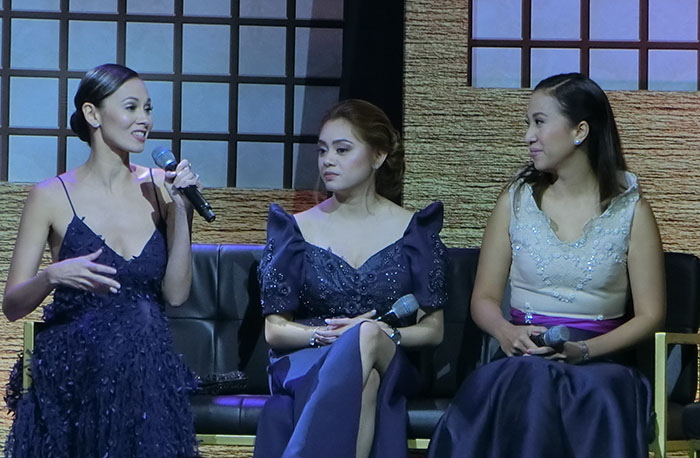 Feel fabulous and dare to be bold as your favourites and delicates are cared for with Electrolux. Discover how you can ensure your favourites look newer for longer, go to bit.ly/ElectroluxFashionCare and follow @ElectroluxPhilippines on Facebook and Instagram or @ElectroluxPH on Twitter.