Believe in the power of love with new Kwentong Jollibee Valentine Series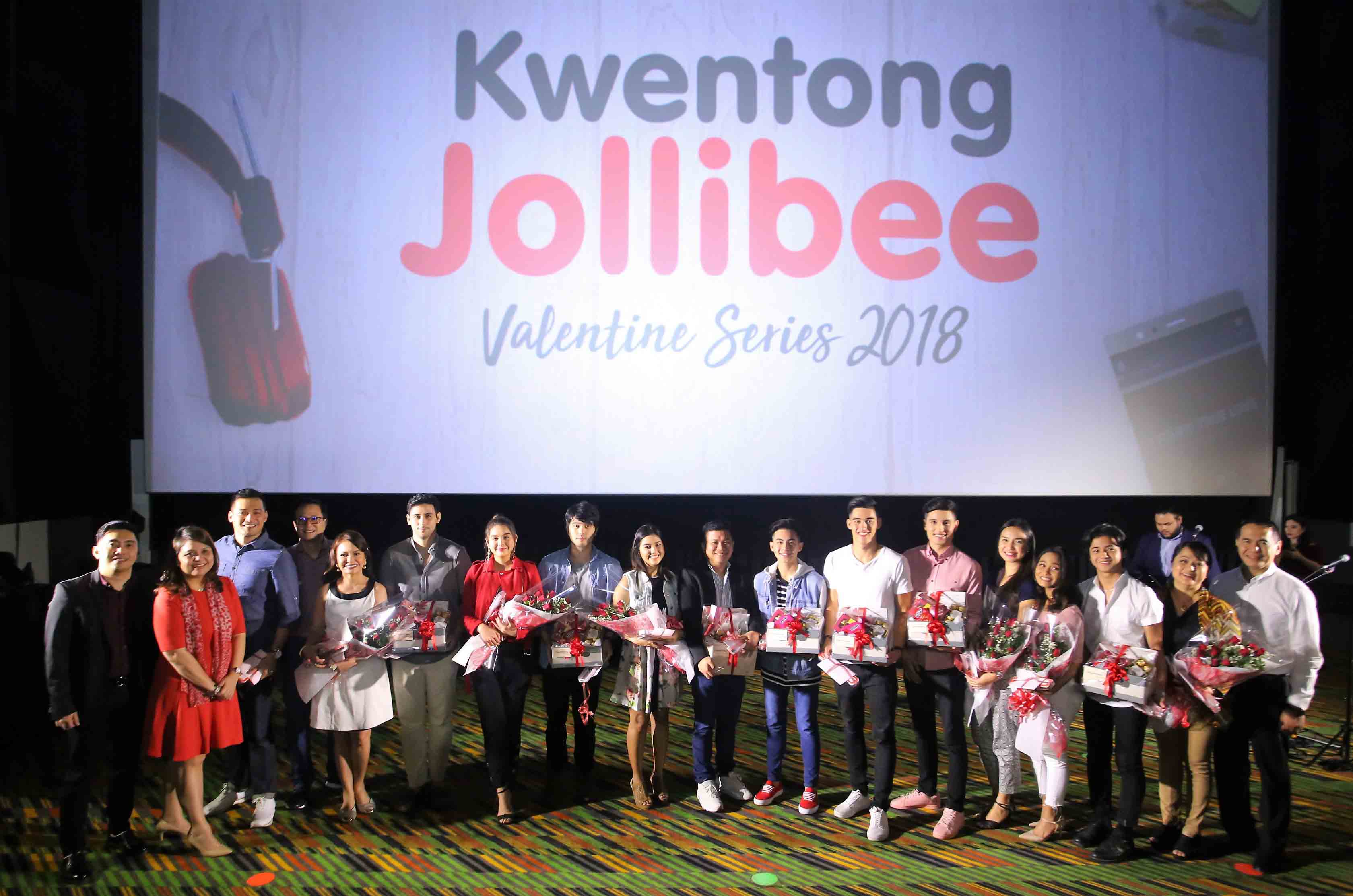 The now viral #KwentongJollibee2018 Valentine Series videos have once again captured the hearts of many and took the internet by storm, with 4.5M views for "Homecoming," 9.2M views for "Signs," and 4.2M for "Status." The three new Kwentong Jollibee episodes aim to impart valuable love lessons through beautifully told stories anchored on powerful truths on love.
In an exclusive screening and meet & greet with the entire cast and directors at the Ayala Malls The 30 th , the media got a closer and more meaningful look at the love stories that inspired this year's batch of #KwentongJollibee2018 Valentine videos which encourages people to believe in the power of love. The cast and director of each video shared wonderful insights and hugot lines that inspired them to bring the stories and characters to life on the digital screen.
"Every Valentine's Day, the brand wants everyone to embrace and feel love with real-life stories from #KwentongJollibee. And this year, the Valentine series returns with episodes that celebrate the power of love in different ways," shares Jollibee Global Brand Chief Marketing Officer and PH Marketing Head Francis Flores.
Believing in the power of love
Following last year's favorite "Crush", "Homecoming" tells the story of Gilbert and Ruth, and proves how never giving up can lead to a lifetime of bliss and love. Directed once again by Joel Ruiz, it follows the couple on the night of their college reunion as they reminisce about how love blossomed between them through sweet gestures and kilig love notes on their favorite Jollibee Cheesy Yumburger.
"Signs" explores the life of Star, a hopeless romantic who believes that signs will help her find her true love. Directed by blockbuster movie director Ted Boborol, the story takes viewers to a romantic journey as the universe seemed to align and point to Star's classmate, Mark. It then unravels to a pleasantly romantic twist as Star realizes that while the signs have been wrong, true love eventually found her in the person of her friend Joms.
Director Ianco dela Cruz also returns with an inspiring tale that shows how love is always present with people who truly care for you. "Status" follows Kat and her journey to realization that the true love she was looking for has been with her family all along.
Netizens took to Facebook and Twitter to express their feelings:
One user said of "Homecoming," "Do not settle for someone because of his physical attributes or his financial status. Fall for someone who never gets tired of saving yo from your own chaos."
A comment from the "Signs" episode said "Ang galing naman! Ang tagal ko nang hindi kinikilig ah, ngayon na lang ulit. Relate much ako dun sa mga signs. Kudos, Jollibee!"
"This kind of love is the purest of all. Kaya 'di natin kelangan maghanap ng true love. It will come at the right time, in the right place, unexpectedly" posted another netizen.
Watch and share the three #KwentongJollibee shorts on Jollibee's YouTube channel (https://www.youtube.com/user/jollibeedigital1) or on Jollibee's Facebook page (https://www.facebook.com/JollibeePhilippines).
Hits: 1069