Jolly reaffirms virtues of healthy eating habits with 'Meatless Monday' campaign
Most of us know the basic importance of eating well. However, putting together a healthy and hearty weekly menu can be a daunting task, especially with today's modern lifestyle where fast food and "instant" meals are a way to go. While getting into better-for-you eat ing habits may come a bit challenging to begin with and to eventually sustain, engaging in a healthy eating routine — like a "meatless" once-a week diet for instance — offers bountiful benefits that your body will greatly thank you for.
The Meatless Monday campaign is originally a nonprofit initiative of The Monday Campaigns, which was developed in association with the John Hopkins Bloomberg School of Public Health in Maryland, USA. It became a growing global advocacy that eventually made its way to the Philippines in 2011.
Jolly's version of the Meatless Monday campaign, aims to promote healthy eating habits at home, by motivating individuals, especially home cooks and mothers, to conveniently add a meat-free dish to their weekly routine once a week.
"Jolly has always been an advocate of healthy eating. We believe that cooking should be a platform to revive the interest and fundamental aspects of eating right and healthy, as well as promote the knowledgeable use of choice ingredients and creative ways of cooking," said Fly Ace Corporation Group Product Manager for Canned Fruits and Vegetables Marilou Acuna.
"Monday, being the first day, dictates the flow of the entire week. Symbolically, it connotes a fresh start or a reset. Jolly wants to be at the forefront of promoting a positive mindset and attitude towards healthy eating habits," added Acuna.
Promising benefits
Jolly's Meatless Monday campaign aims to spread the life-changing rewards of a once-a-week meat-free diet. This was supported by the Nutritionist-Dietitians' Association of the Philippines (NDAP) which underscored the health benefits in its position paper in support to the Meatless Monday Motivational Campaign of "House Bill 6311". Signed by its president of 2011-2012, Dr. Celeste C. Tanchoco, RND, NDAP cited that, should HB 6311 be passed into law, it will "…lessen the risks to non-communicable diseases such as hypertension, cardiovascular diseases, diabetes mellitus, cancer and obesity."
Research cited by the NDAP noted that about 3 in 10 Filipino adults have hypertension, which cases have significantly increased from 22.5% to 25.3% between 2003 and 2008. Blood pressure increase was noted as well among children (overall mean diastolic BP from 61.6 mm Hg in 2003 to 64.1 mm Hg in 2008) particularly among 10-12 and 13-19 years old.
"As stated by research figures, imagine the many health wonders that we can reap simply by making a small change in our weekly diet," said Acuna.
Selecting the right meat substitutes
Kickstarting a healthier meat-free diet can be achieved easily, as there are many simple and hearty ways to incorporate non-meat options in your weekly meal plan.
One particular ingredient that can easily be incorporated in any dish is Jolly Mushrooms. Though already used for centuries for their powerful healing properties, mushrooms' many benefits were proven by recent scientific studies. Touted as one of the world's "superfood", mushrooms are a rich source of L-Ergothioneine, a powerful antioxidant, which can protect the body cells from within, thus boosting one's immune system and helping prevent future diseases such as cancers. And per tests of SGS (a leading inspection, testing and certification company) Jolly mushrooms contain an impressive 14mf of L-ergothioneine per 400g can.
Via its official online portal on Facebook, JollyEats, homecooks, moms and those passionate in cooking can easily find a variety of easy-to-do and healthy recipes. "Jollykadas" can also learn straight from professional chefs via 'The Jolly Show', an interactive Facebook live cooking show that features well-loved classic Pinoy dishes with Jolly twists on a monthly thematic basis.
"Jolly is a brand with products that are suited perfectly for busy people like moms who want to conveniently create healthy dishes for their families. We want to begin our campaign for a healthier and jollier family right on the dining table of every Filipino home," concluded Fly Ace Corporation Asst. Vice President for Marketing Abigail Ng-Reyes.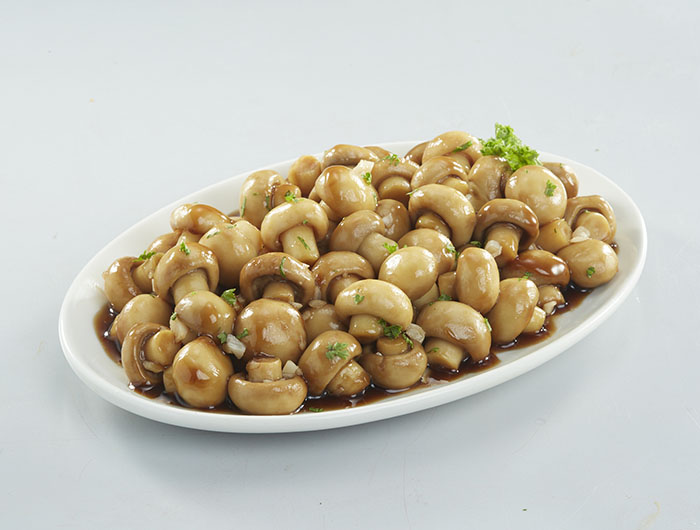 GARLIC MUSHROOMS
INGREDIENTS
1 can Jolly Whole Mushrooms 400g, drained
1 tbsp Jolly Claro Palm Oil
1 tbsp  butter or margarine
1 head  garlic, chopped
2 tbsps soy sauce (may use liquid seasoning or oyster sauce)
parsley, chopped
PROCEDURE
Heat pan over low heat. Add oil and butter. When the butter has melted, add garlic and then sauté until fragrant.
Add Jolly Whole Mushrooms and soy sauce. Toss until mushrooms are coated with butter and garlic.
Sprinkle with parsley.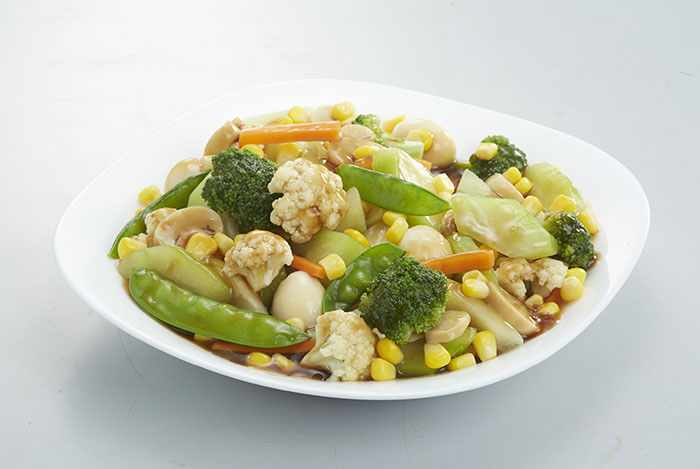 CHOPSUEY
INGREDIENTS
400g Jolly Whole Mushroom, drained
425g Jolly Whole Kernel Corn drained              
10.5oz Jolly Cream of Mushrooms Soup
3 tbsps Jolly Heart Mate Canola Oil
3 cloves garlic, crushed
1 medium red onion, chopped
12  small quail eggs, boiled
2  medium carrots, diagonally sliced
2 stalks celery, diagonally sliced
1 cup cauliflower/ broccoli, drained and sliced
½ cup water
2 tbsps soy sauce
 1 small sayote, chopped             
sitsaro
salt and pepper, to taste
PROCEDURE
Heat oil in pan over medium heat. Sauté garlic and onion until fragrant
Stir in carrots, celery, cauliflower / broccoli, Jolly Whole Mushrooms, and Jolly Whole Kernel Corn until just heated through, about 3 minutes.
Add Jolly Cream of Mushroom, water, sitsaro and soy sauce. Bring to boil then add sayote. Season to taste with salt and pepper. Continue cooking for 3-5 minutes until vegetables are tender but still crisp.
Serve hot with steamed rice.
Hits: 62