Samsung Debuts Next Generation of Family Hub Refrigerator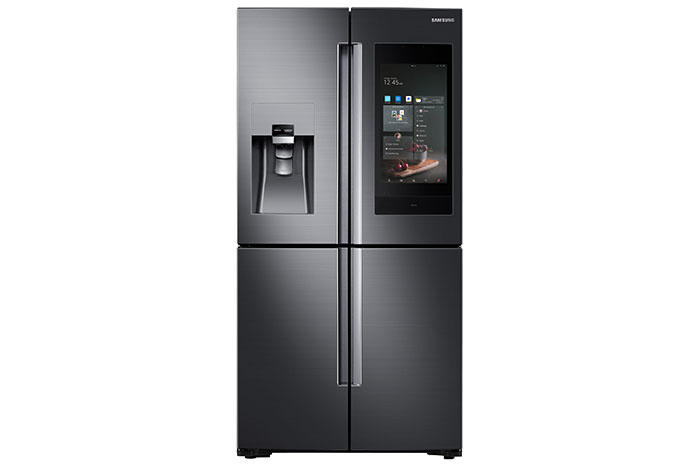 Samsung Electronics Co., Ltd. today unveiled the next generation of its award-winning Family Hub refrigerator at the 2018 Samsung Southeast Asia & Oceania Forum, continuing to pioneer and redefine the refrigerator category. A winner of the recent 2018 CES Best of Innovation award, Family Hub sets a new standard for connected living, and is expected to be available initially in Australia and New Zealand.
Family Hub in 2018 offers a wide range of smart features that allow consumers to do what they could not do before. These include syncing up food storage with meal preparation, keeping family members better connected and organised, and providing enhanced entertainment. Family Hub is also more intuitive and intelligent with the addition of Bixby voice control and its integration with Samsung's SmartThings IoT ecosystem.
Simplifying Life with Connected Home Control
The new Family Hub works with the SmartThings ecosystem, allowing users to control and monitor their connected home from the Family Hub screen. The SmartThings app seamlessly connects the Family Hub with Samsung and third party compatible connected devices. So now, in addition to seeing what's inside their fridge from the grocery store or leaving a note on the White Board to remind the kids to clean their rooms after school, users can do countless other things without ever leaving the kitchen. This includes seeing who is at the front door when the doorbell rings, right from the refrigerator screen.
Enhancing Food Management
Family Hub helps consumers manage food, with the View Inside app that enables users to see inside the fridge from anywhere. Consumers can also easily add items to the Shopping List or tag items for reminders and expiration dates. New for 2018, Meal Planner takes food management to a more personalised level by providing recipes for the family based on food preferences, dietary restrictions and food expirations dates.
Strengthening Family Connections
The new Family Hub keeps the family more closely connected and organised, with the customised ability to share calendars, photos and notes. With Bixby, Family Hub can also recognise individual voices and provide personalised information based on preferences. Ask "Hi Bixby, what's new today?" and it will provide a read out of the news, weather and calendar updates specifically tailored to the user.
Creating New Ways to Have Fun at Home
With innovative TV and music options, the original Family Hub transforms the kitchen into an area for socialising with family and friends. Users can access millions of songs through live radio apps, mirror their Samsung Smart TV1, or stream content from their smartphone to the Family Hub refrigerator.
Hits: 50